Prelude : Introduction
It has been about 5 years since I've done a city journal, so I'm relearning as I go. I've attempted a Cape May journal twice before . The first was Cape May NJ : A Look Ahead ( c. 2003). My mayoral skills weren't quite up to the challenge, and after a 6 month run, the region fairly ran itself into ruin. This was before I learned how to edit the region config file , so I took what they gave me . Poor planning and overambitious growth turned it into a mayor's nightmare. The second journal , Cape May NJ, a Sim History ( c. 2005) was fairly well recieved, but a massive system failure claimed that region after two centuries of development.
In both instances, I was never completely satisfied with the scale of my maps. There never seemed to be enough land to fit what actually existed there...... until now. The latest version of Cape May is massive. It stretches roughly 25 miles from south to north and nearly 10 miles from east to west. Older incarnations of the map only included Lower and Most of Middle Township, Cape May, the Wildwoods , and Seven Mile Beach (Stone Harbor and Avalon). The lastest version now includes most of Dennis Township north to a line between Woodbine and a point a bit north of Sea Isle City . The scale has been reworked and figured from a neighborhood I knew well and my trusty Cape May County street map.
This will be a work in progress, since the map needs to be created by hand. USGS data is a bit muddled when the elevation can be measured in inches above sea level , so for the sake of accuracy and precision I am doing this primaraly with the Mayor's landworking tools, with the shoreline as it is at the time of high tide.
Southern end of the county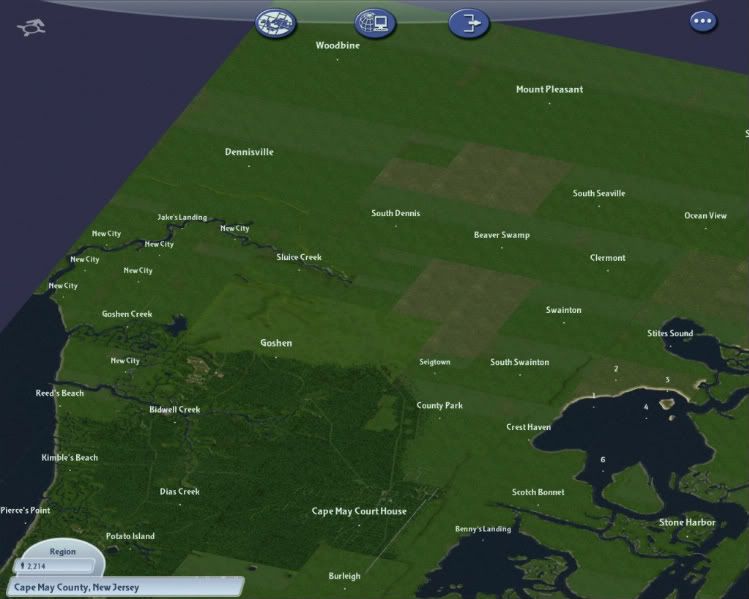 Northwest,
Northeast
Seven Mile Beach and the Wildwoods
As you can see, a lot of the terraforming is unfinished. My question to you, is should I hold off until the region is finished, or would you like periodic updates on the terraforming process? This could be a fairly lengthy affair, and I'd hate to bore you with endless pics of swamps and woodlands until I'm ready to begin.
That's about all I have for now. I'll leave you with a pair of "teaser" pics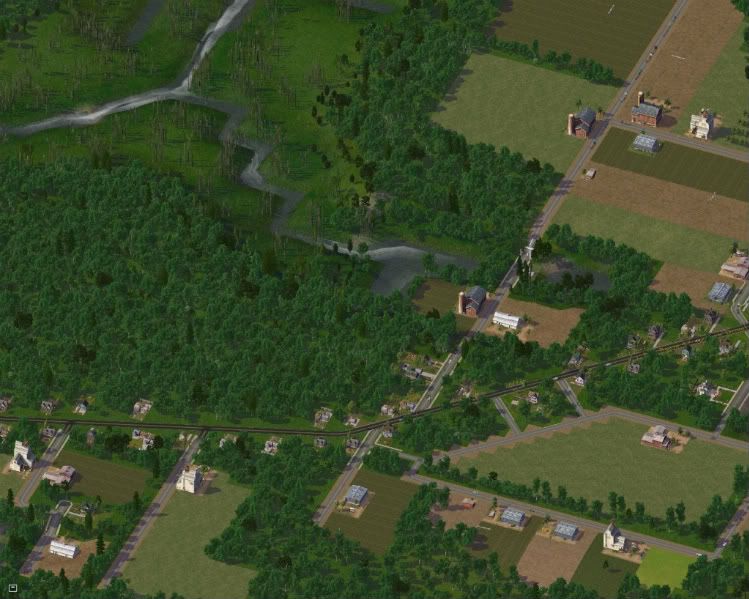 Farmland along Route 47, north of Green Creek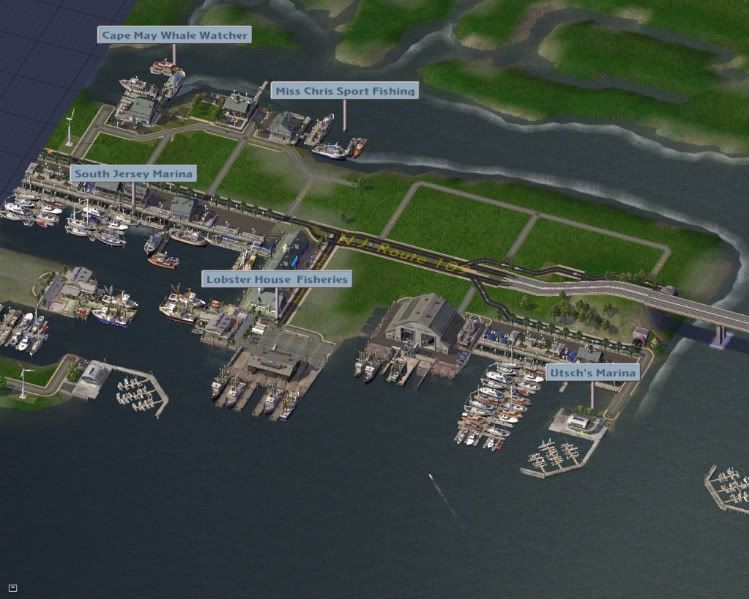 Cape May Harbor and the fishing fleet at Schellenger's Landing
* Credit where credit is due : A big THANK YOU to all you BATters out there
Pegasus : Coastal Development Kit and Brigantine water mods
Cycledogg : Columbus Terrain mod and tree mod
Goldiva : GDV Yacht Club ( pictured at the lower right of Utch's Marina and across from the Lobster House ( left edge)