Welcome to the region of Arda
Entry posted by r0g3r ·
292 Views
This CJ marks my return to creating CJs after a very long hiatus. This is my third City Journal, but my least ambitious, because I never could complete the other gigantic regions I chose. Arda will be very light on story, and more focused on the terraforming and city building aspects of the region.  I wanted a compact region with a lot of flat space, but also just a little bit of everything (mountain, lake, hill, stream, river, ocean, bay, island etc.) My plan is to turn this area into a "Minitropolis" with outlying suburbs and farmland, and use what I learn here to create more ambitious CJs in the future.
Hope you enjoy, and thanks for checking out my Journal.
Here is the region in it's pristine state (enjoy it now, because I'm going to build right over all this detailed terraforming soon!):
A look at the Geography of Arda:
A zoomed out view of Erebor: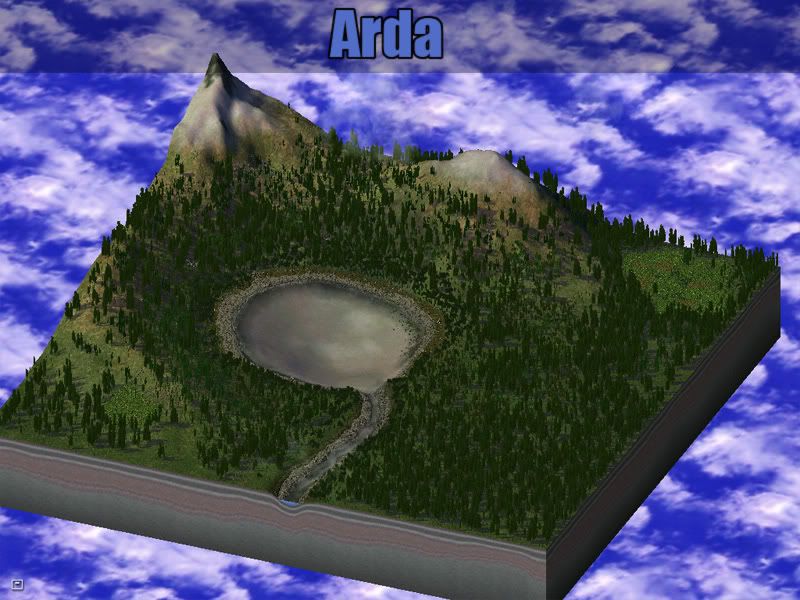 Erebor Detal 1:
Erebor Detail 2:
I will continue the region tour in the next update.