South American politics in Mesias
Mesias has an interesting political atmopshere, because of the eccentric president or local political figures.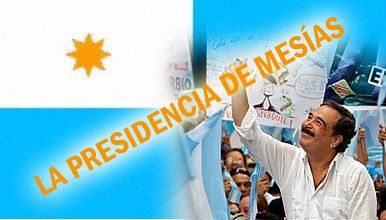 EL PRESIDENTE
Jorge Cortona has been the president since 2006, when he was first elected. He was a member of the Mesias Izquierda Party, which is center-left on the political spectrum. Despite his popularity in the voting booths and in many public opinion polls, he is widely criticized by many different political entities. He is often found in national tabloids, with gossip about his close relationship with Venezuelan president Hugo Chavez.




POLITICIANS & MAJOR FIGURES
Rodrigo Juarez-Alava is the vice president, who is jokingly referred to as "el burro nacional" (The National Donkey) as he often takes the load of criticism against the president.
Isabella Xerella-Cortona is the president's 3rd wife, and spends much of her on time TV and  vacationing along the Caribbean coast.
Alandra Morales is the president's first wife, and his most vocal critic. At one point, she made an outrageous claim to a newspaper that the president secretly had a sixth toe on one of his feet.
Estrella Dominico is the leader of the Socialist party and an avid feminist. She is known for her calls to the workers of Mesias to demand more economic socialism, despite reports that she has a taste for high-end luxuries.
Roberto Ferretero is the leader of the Los Derechos party, and is the president's second harshest critic. He accuses the president of being an authoritarian and sympathizer to Cuban communism. However, Roberto himself has been criticized for being in close ties with American  corporations that occasionally fund his campaigns.
Santa Leon's most important government building is the National Palace. (And yes, I did redo Santa Leon a bit. I KNOW, I KNOW.... I can never make up my mind.
)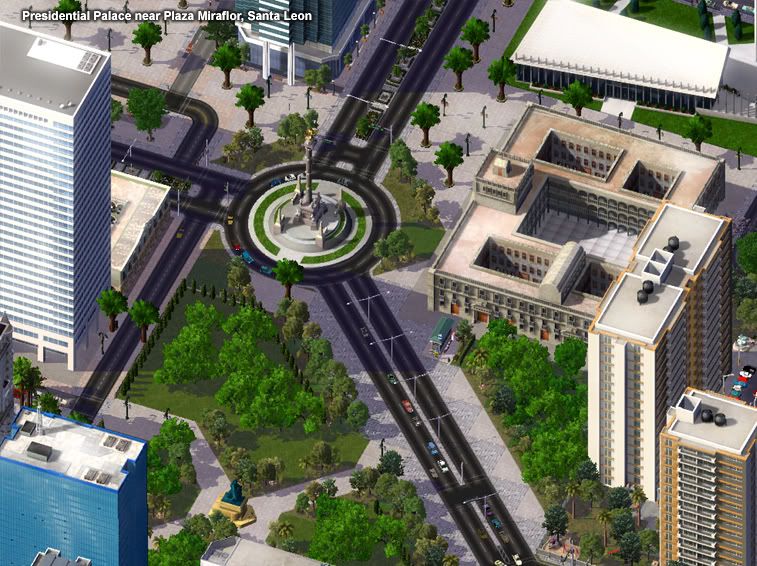 The National Palace is located in the CBD near the Plaza Miraflor. It was built in the 1700s since the government palace in the old colonial quarter was too small.
And now, an advertisement for Mesias' official airline, MESAIR. We're heading back to Mesias from a short trip to San Pedro, when we visited the nightclubs and also spent a day at the nearby North African enclave. In this picture you can see the airplane flying over Isla Sucre.
I hope my photoshopping didn't look too fake.
Anyways, next update will be in Santa Leon. Thanks for reading!