Tarusaia - North African Outpost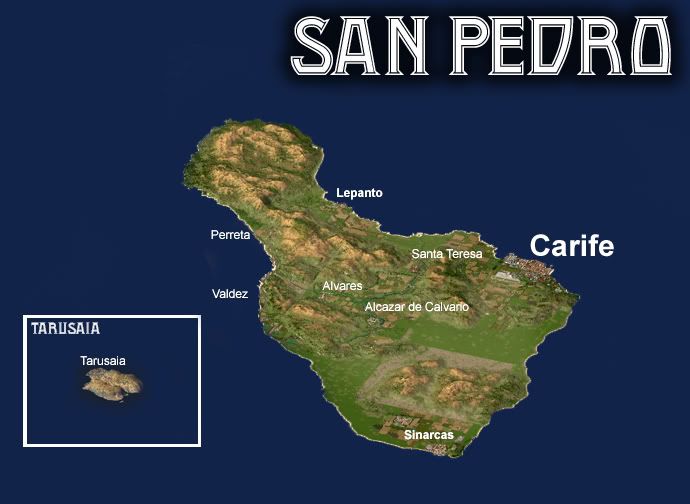 Now we might as well go to San Pedro's northern African outpost, since we haven't seen it yet. Orginally a small Berber fisherman's island, it was taken over by San Pedro after the Reconquista and became a major trading center between San Pedro and North Africa. The island brought in a lot of revenue from exotic North African spices. During the years of influence from the Inquisition, Jews from San Pedro were forced to either convert to Christianity, leave the nation or move to Tarusaia, which as at the time a colony. Today, the majority of people in Tarusaia are either Christian or Muslim... because many of the Jews that once lived on the island had moved to Israel.
The culture is mostly a mixture of San Pedrian and North African culture... and there are quite a few people who speak Berber along with Spanish.