Working on the South-West
Entry posted by beebs ·
80 Views
Welcome back, folks! Apologies for the lengthy delay, and apologies for the underwhelming update. I've been waiting for inspiration to strike, but it's sure taking its time.
I do have a few in-progress shots though! They'll be filled in eventually, of course - but I feel that I should show you guys SOMETHING. So... here goes!
Here we can see the Red Coat Trail! It is still largely under construction, although it does cover the entire southern half of the city now. The corridor is owned and managed by the province, and is in fact considered a provincial highway. Frustrating for city council who would likely have developed the ring road with all interchanges in place, rather than playing catch up as is happening today. The interchange we see here is with Rabbit Hill Road. The province has plans to construct the bridge by 2011.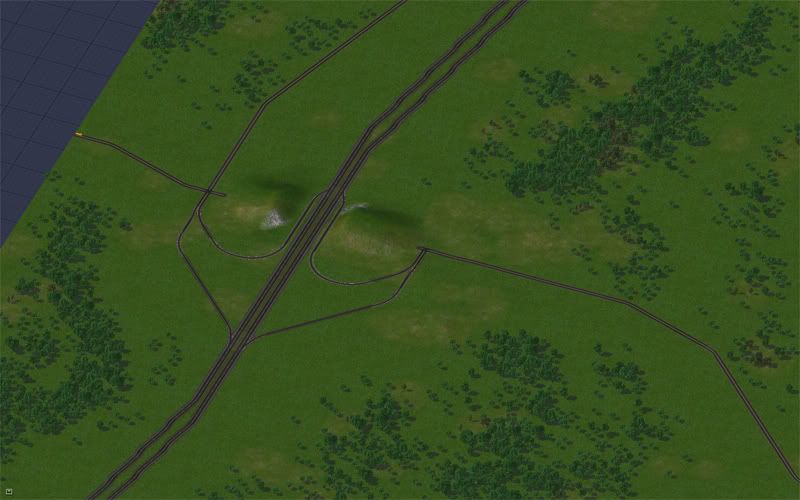 And an overview shot. Being in the deep south, this area will likely take a few years to fill in fully.
Further north and west, we have Terwillegar Drive. I still have to fill in development that should surround this, but just imagine some nice housing and cul-de-sacs for now.
The interchange we see, however, will remain as-is. The city has plans to upgrade Terwillegar Drive to a full freeway by 2040. This has been planned for since the initial construction, as you can see grading is already in place, as well as a wide median. Where the drive sits now will eventually be the on/offramps.
And...uh.. that's all folks. Check back soon for something more substantial!