Buitre County
This update is an introduction to the county in which Redwood is located... although really I'll only be showing one town... Port Stirling, located directly south of the central city of Redwood.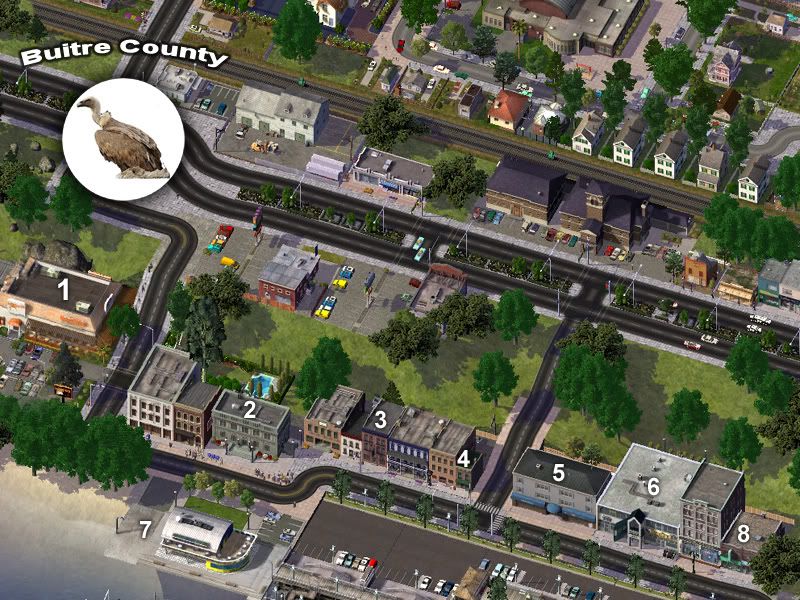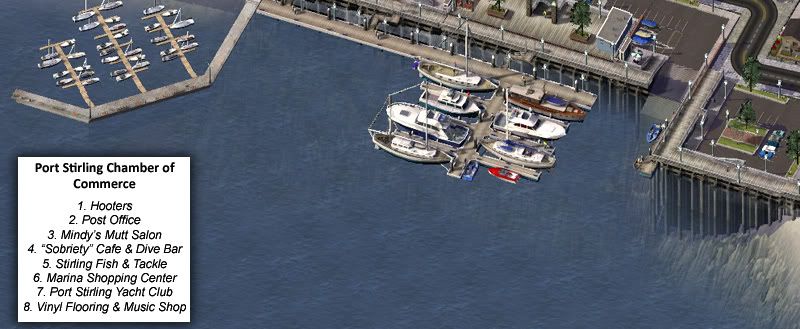 And also, a feature from our radio sponsors, this time we'll be checking out Rk84.5, rock station.
"This is Jimmy "the Rattlesnake" Jones, your DJ on Rock 84.5! This is the one station for REAL MUSIC. Not that fake K-Ko FM autotune or that pansy RadFM 80's stuff. This is ROCK! You won't hear a song on this station unless it's a CLASSIC... or, uh, the musicians pay us."
" wmode="opaque">
"Did I mention pop music is LAME? Seriously. Rock is the only true form of music... all other forms of music are abominations! Wait... do I sound like a preacher? Pfft... no, of course not... anyways, what was I saying... oh yea... If you listen to K-Ko FM you'll be condemned to a fiery eternity of mainstream pop music!!"