The Rebound of a Single Mother - Story Update 1 Pt 3
The New Kingdom of
Sí-ér-rä-stare
The Rebound of a Single Mother - Part Trois
Dinner had begun at the fancy resturant between Daiowne and the man. It would be a 3 block walk from the subway station. However both enjoyed it with a slow walk in which they laughed and reflected.
" I remember when you took me to the prom when I was 17. It was crazy . It rained that night and my hair ended up getting wet. It was so bad that they ended up having to end it early because places were flooding outside of town." Daiowe said
" I remember that as well. Your hair was so nice too and you looked gorgeous. I can clearly remember it like it was yesterday. I was dressed in a tux and was a shoe in for Prom king. The weather had it's way and I ended up having my parents pay for the tux because it got ruined. They were so mad at me that my I ended up grounded until I left home" 
"Those were the days, Garét those were the days." Daiowne said walking next to Garét holding him slightly closer smiing.
"I also remember that the heels you had on broke right after the prom ended."
" Yeah , Thank god was ended up falling on grass...And you were there to catch me."
"Oh don't mention it "
"12 years later and still I don't " She laughed.
      They arrived at the resturant named Nübarres.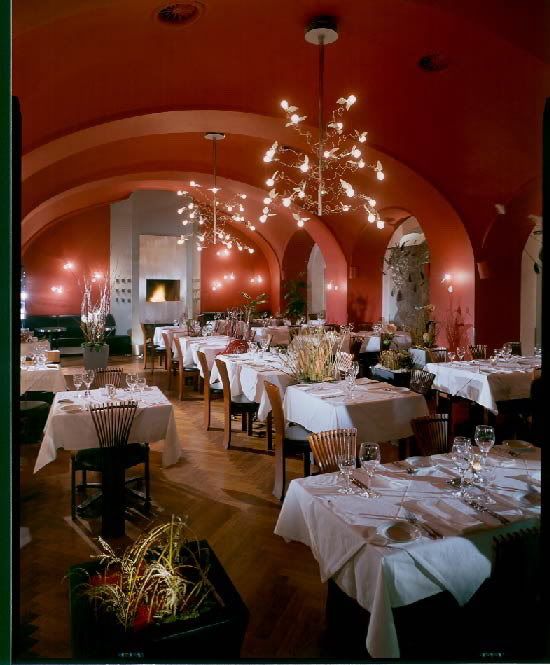 The resturant was classy and was also very very exclusive. When they walked in they were presented to their seats by a waiter. Several others were there as well talking and eating. Low music played in the background as the two waited at the table. They talked and then ordered their two glasses of wine and their food. 
After they ate they continued to talk and Both laughed at the occasional comical line that sprung up in the conversation. When the bill came Daiowne presented the royal card while Garét paid for the rest. However Garét right before putting on his coat directed Daiowne's attention for his statement. 
"Oh yes..."
"Huh? What is it ? "
Garét shifted in his spot and then got down on one knee. Daiowne's heart raced. She had been waiting for this moment for 7 years. Was this the moment?
"Daiowne. Will you marry me?"
There was a slight delay in her answer due to her emotions quickly fluxing between surprise and joy. She then said accepting the Gold and Daimond ring.
"Yes...."
They embraced and left the resturant. There was an applause from the small crowd in the resturant as they left and headed to Garét's apartment.Not to long afterwards it began to rain and fog came over the Lovely Place City.
Happy Valentines Day <3*
*This Update was originally released Valentines Day 2009