Predecessors?
Predecessors?
September 23rd, 0165AL (2021)
The Masura
The Myonian Masura was currently headed toward B54-7YG, which from a distance appears to be an ordinary black hole. However, one of Lauren Ahrns's probes detected some sort of bubble extending around it, which prevented any hyperspace travel within it, which made it a likely candidate for the location of the Predecessor power cell, as the area was definitely shielded, and if there was a planet there, it would definitely be dead now that its star is a black hole.
Lt. Kalmul: We are approaching the bubble, raising shields and dropping out of hyperspace in three... two... one...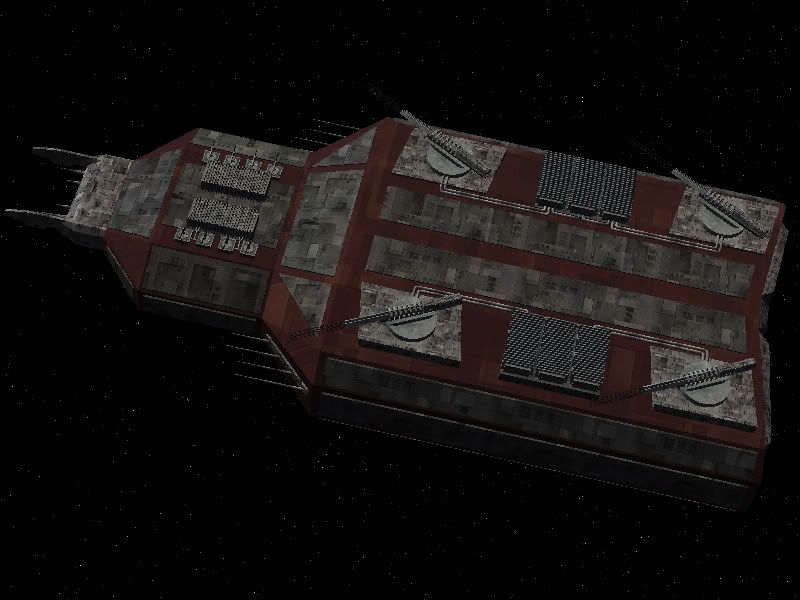 The ship shuddered as it got close to the bubble and it quickly dropped back into realspace, and then slowed to a relative stop with some reverse thrusting.
Michael: I'm detecting the shield bubble... it appears that it will take about 10 minutes to fly though at 10% thrust.
Lt. Kalmul: Why only 10% thrust?
Michael: The shield not only prevents hyperspace travel, it also makes sublight travel more difficult.

Capt. Andurn: Scan the area to see if you can detect the source of this shield, as well as if there are any other odd energy readings in the area.
Michael: Scanning now.
Michael: It seems the shield is being generated by some sort of facility on a planet orbiting very close to the black hole, close enough that the planet had to have been moved there after the black hole was formed.
1st Officer Takari: Is it safe to approach?
Michael: Yes, the tidal forces are low enough for the planet to survive intact, and nothing else that is dangerous has been detected near the planet. On another note, hyperspace travel is possible one we are inside the bubble.

Capt. Andurn: Anything else of interest in the area?
Michael: Not near the planet, no. I am currently scanning everywhere else in the area.
...
Michael: Nothing out of the ordinary is coming up on sensors, other than the shield bubble. There are no visible energy sources in the area, and no rouge objects either.
The ship suddenly shuddered as several beam weapons plowed into the shield.
1st Officer Takari: I thought you said there wasn't anything else out here?
Lt. Kalmul: Shields are at 84%.
Michael: Well, they're not showing up on sensors at all! Hold on, 4 scourge ships are decloaking? Great, just what we need. Scourge ships we can't even detect even when they're right on top of us.

Capt. Andurn: That one is enourmous...
To be continued...
Yintar-Yanar

Nick: Parath again, with another mosaic.
Nikki: If you look closely, you'll see that this mosaic intersects with the previous one, close to the top of this one, and just above the middle on the other.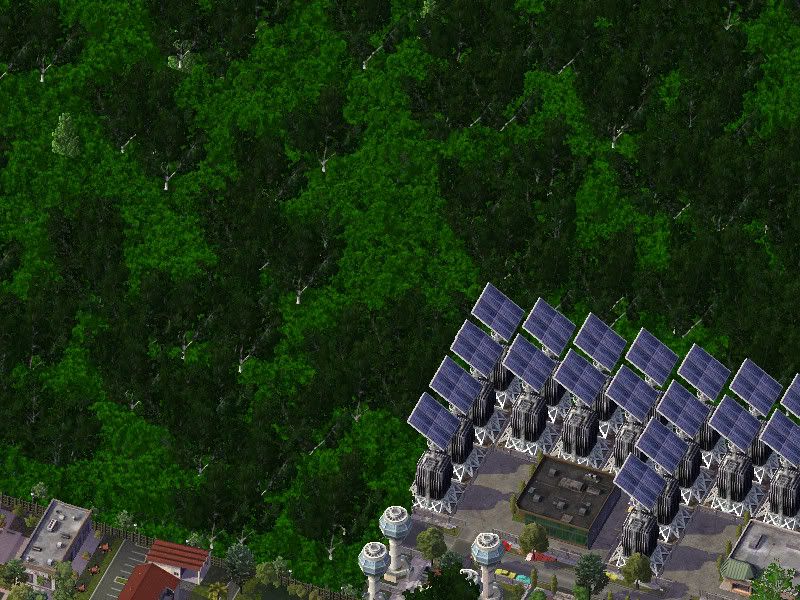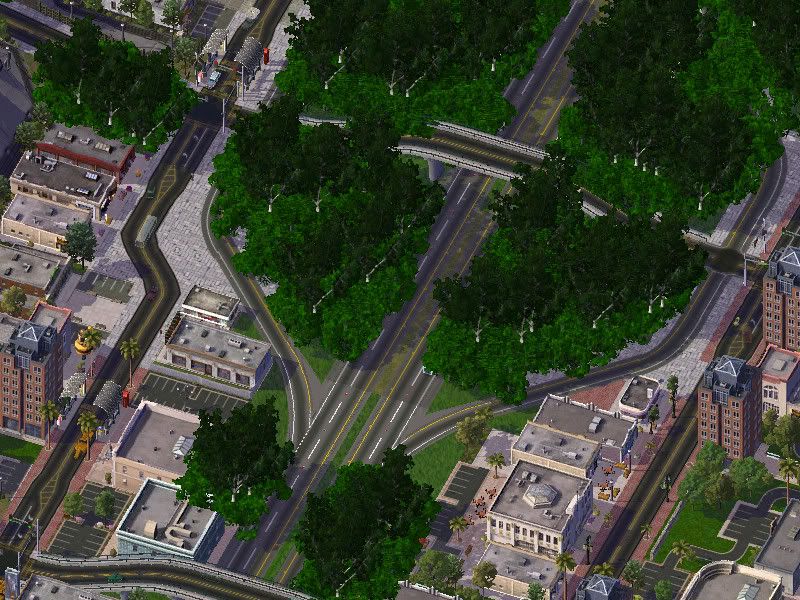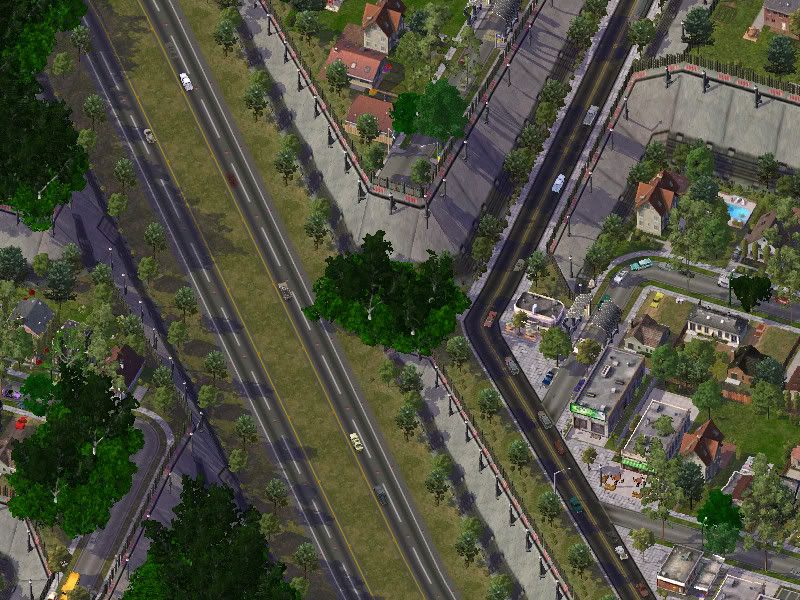 Nikki: Up near the top you can see one of several small power stations that are scattered thought the area, reducing the possibility of blackouts.

Nick: Also, a large segment of the M-3 loop is also visible, running uphill though the hills.
Nikki: Or downhill, depending on which way you look at it.

Nick: The area is largely low rise, though there is the occasional taller building.
Nikki: There's some more TP here, too.
Comments:
Schulmanator: Possibly... don't know how long it would take them to get a stargate program up and running, though.
Zelgadis: A PC-3 could be used... And I'll be sure to warn them about Berengaria.
NMUSpidey: Suburb, actually. Glad you like it!
pipishere: The Klargol (plural: Klargolni) is the main currency of the Blitkarni, just so you know.
Archean:
Brad: What's wrong with complex leader names?

Brian: There isn't anything over the Narya gate...
Brad: it's simply sitting out in the middle of a large open grassy area.

Brian:  Though a building can keep random people from dialing the gate without authorization.
Brad: Oh, any be the way, avoid Berengaria.

Brian: They currently have the annoying tendency to take occasional potshots at things.
belfastuniguy: Glad you like it!