Scourge of Mloret
Scourge of Mloret
August 9th, 0165AL (2021)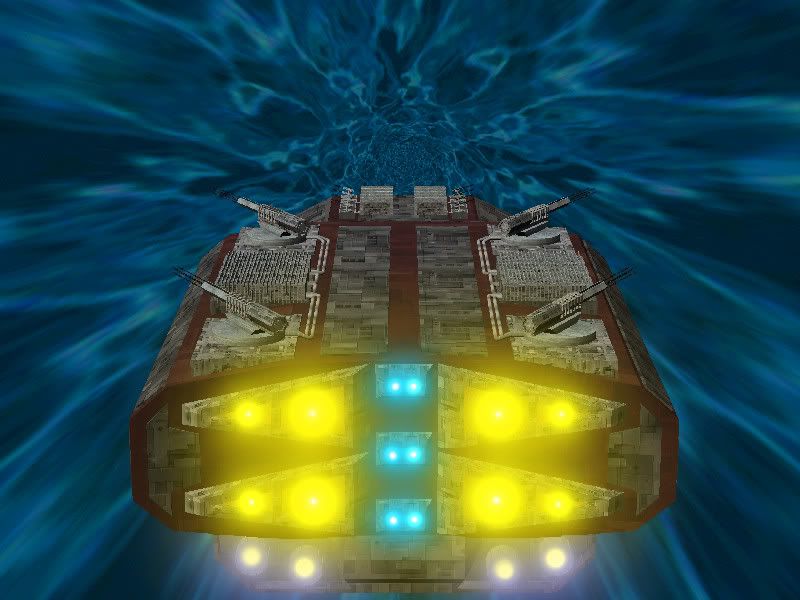 Lt. Kalmul: We should arrive at Plurgi in about 5 minutes.

Capt. Andurn: Good.
Michael: I'm detecting 53 Blikorani on long range sensors in orbit. However, there is likely to be significant ground defenses, as well as cloaked Dlaryani.
1st Officer Takari: I thought cloaked ships could be detected with the Masura?
Michael: Only at close range. They don't show up on long range sensors. Odd... one of the Blikorani just disappeared from the sensors.
Lt. Kalmul: Where did it go?
Michael: I don't know. Either it landed, it cloaked, or it was destroyed. Most likely the first. It's theoretically difficult, but not impossible for a Blikora to be cloaked, and i don't know of any reason why the Blikora would have been destroyed.
1st Officer Takari: Interesting.

Capt. Andurn: The plan is to open fire on any of Mloret's ships in the immediate area, then, after the location of the Plurgi gate is determined, open fire on the location of the gate. That should vaporize anything in the area.
Michael: Maybe not the gate itself, but it should destroy the weapon.

Capt. Andurn: Exactly. Failing that, drones will be launched to take out any shields. As soon as the target is destroyed, we jump back to hyperspace, before the rest of Mloret's ships can attack.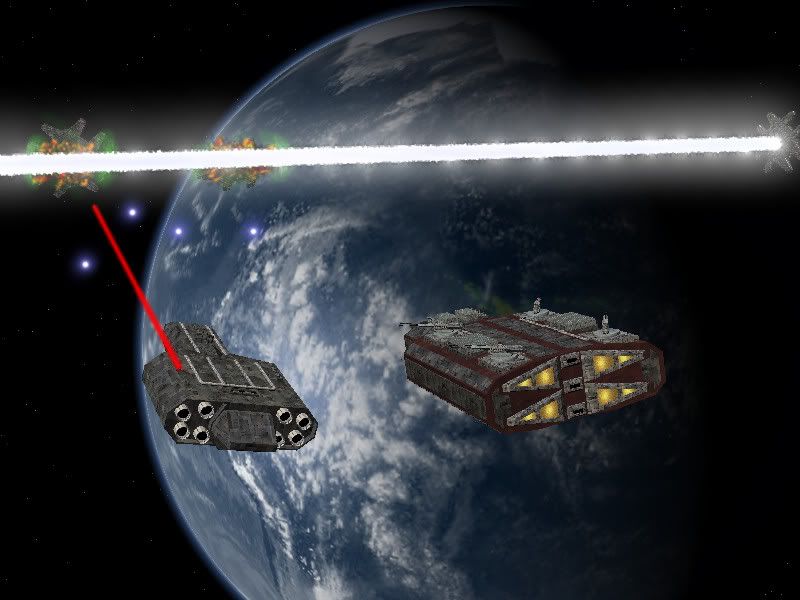 As soon as they dropped out of hyperspace, the Kalyun separated from the Masura, and opened fire on one of the three nearby Blikorani, two of which opened fire on them. However, before either side's weapon fire reached each other, another beam from the third Blikora shredded the other two, immediately before it jumped to hyperspace.
1st Officer Takari: What was that?

Capt. Andurn: It looked like the superweapon Mloret's flagship had.
Michael: Blikorani do have the same superweapon, only they rarely use it because it nearly overloads their power generation systems. It shouldn't have been able to jumped to hyperspace immediately after firing that.
Lt. Kalmul: It looked a bit like the Scourge beam weapons, too.
1st Officer Takari: What?
Lt. Kalmul: It was pulsed, just like the Scourge beams were.
Michael: I've detected another ship, orbiting in closer to the planet. It appears to be heavily damaged. Wait, this isn't good.

Capt. Andurn: What is it?
Michael: It's Scourge.
1st Officer Takari: We're receiving a transmission from it. It seems like it's sending the message to every ship in the system.

Capt. Andurn: On-screen.
Next to the view from the Masura, another image appeared, with a single Scourge bot visible.
Scourge: Hlatakatlani slokatloni.
The message terminated immediately after the Scourge finished speaking.
Lt. Kalmul: What did it say?
Michael: It's in Dlorwaku, not sure what it said though. I think it was speaking more to Mloret than to us.
Lt. Kalmul: I think it said something about we attack you, I'm not sure about some of it.
Michael: It's powering up it's hyperdrive.
Lt. Kalmul: Huh. Maybe my translation was a bit off.
Michael: Wait, it's aiming right at the planet... and the gate.
The Scourge ship activated the hyperdrive, but instead of opening up a hyperspace window, it simply accelerated directly at the planet, smashing into the ground at about 90% the speed of light, causing a gigantic explosion.
Lt. Kalmul: Or maybe I was right.
Michael: I'd say the target has bee destroyed.

Capt. Andurn: Let's get out of here before the other Blikorani decide to attack. Also, Myon needs to know about the Scourge. They shouldn't have been here.
The Kalyun reattached to the Masura, and they both jumped into hyperspace.
Yintar-Yanar
Nick: This is part of Lamranu, which is one of the suburbs of Yintar.
Nikki: For some reason, there's some sort of weird grid on the ground.
Nick: Other than that, you can tell this isn't a complete representation of the area, as there is a large empty area.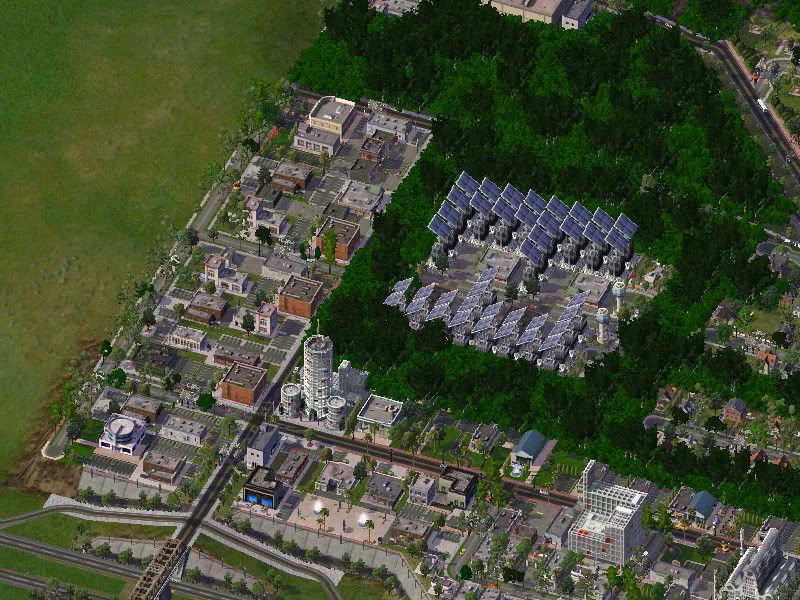 Nikki: The main commercial area, and the power plants.
Nick: No, you can't go shopping there.
Nikki: Who asked you?
Nick: Well, the grid's gone.
Nick: And here's one of the residential areas, along with several parks.
Nikki: Again, no grid. At least I think there's no grid. The trees are too thick to tell for sure.
Comments:
"Hlatakatlani slokatloni" means "We will attack your planet."
Schulmanator: Suspense is (sort of) over... i think it changed form though.
Hester: Well, you don't need to go around anymore now.
Leech10: Interesting... a placeholder.
zelgadis: Well, now you know.