First Contact
First Contact
August 10th, 0165AL (2021)
Narya RDPM
 Laur: I'm picking up a new contact on the sensors.
Gen. Yelslew: What is it?
 Laur: Unknown. It appears to have come though the supergate, though.
General Yelslew pushed a button on the intercom system and began to talk.
Gen. Yelslew: Mardon and Cormani, please report to the control room.
Gen. Yelslew: What is this place, an intergalactic rest stop?
It didn't take as long as before for Mardon and Cormani to arrive.
Cormani: What is it?
 Laur: An unknown ship just appeared on the sensors, and it seems to have come though the supergate.
 Mardon: Onscreen.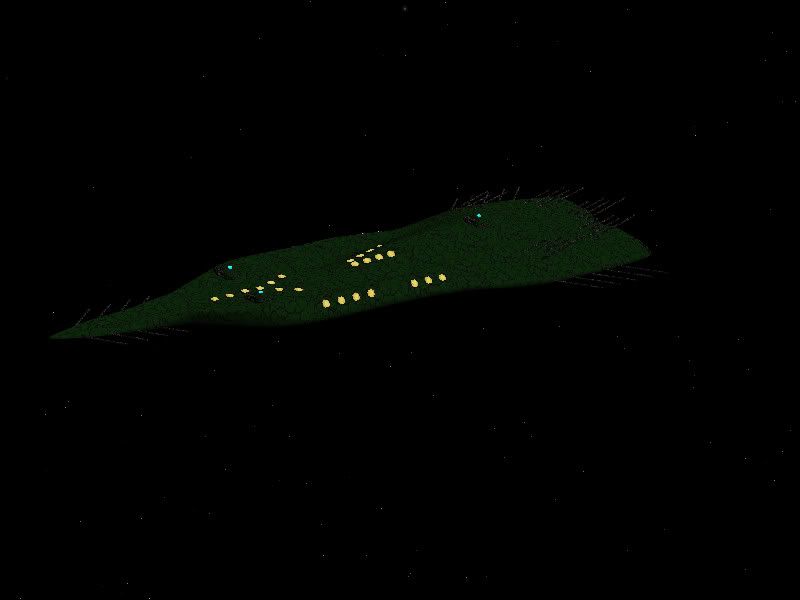 Mardon: It's... It's Ancaron. i am not familiar with that class.
Cormani: It seems to be a transport vessel of some kind.
Gen. Yelslew: See if you can open up communications with them.
The viewscreen changed to static, and stayed that way for about a minute, then and image of the bridge of the Ancaron ship came into view. 3 people were visible on the bridge, two of them were apparently male, assuming they dressed the same way Mardon and Cormani did, with the third being female. All three had a uniform that consisted of a tan long sleeved shirt and pants, all of which had 2 black stripes near the feat and hands, as well as another black diamond on the shoulders. The males had a plaid dress-like piece of clothing that reached the knees on over this, and the female had something similar only it was an overall, again only reaching the knees.
???: Is this working?
Gen. Yelslew: Is what working?
???: I'd say that's a yes. And it's the translator for the what. I'm Captain Derasan of the exploration vessel Kessemal. I must say that this area appears to have changed a lot since the Ancaron were last here, i expected it to be crawling with Dlorwani.
 Mardon: They're still around, but we've managed to keep them out of this system.
Derasan: How did you get here? The last time this supergate was opened was 10,000 years ago, and there was no record of any intergalactic flights other than the ones to build the supergate in the first place.
Cormani: 10,000 years?
 Mardon: The last thing I remember is waking up about 4 and a half years ago, well that and knowledge that isn't related to memory
Derasan: So you were here ever since the last expedition to this galaxy?
Cormani: I think so.
Derasan: So that would make you two the oldest Nakran ever.
Gen. Yelslew: Nakran?
 Mardon: Nanite based Ancaron. Not all of the Ancaron are like that, at least not as I remember.
Derasan: That is still the case. We are now entering orbit over... what is the name of this planet?
Gen. Yelslew: Narya.
Derasan: We are entering orbit over Narya, just above the shield. And before I forget, the nebula looks as beautiful as it did in the recordings from the last expedition here.
Gen. Yelslew: If it is okay with you, we will send up a runabout.
Derasan: Yes, that would be great.
To be continued...
Yintar-Yanar
Nick: Still in Lamranu, this is the M-3 bridge over lake Jamarya.
Nikki: Which barely goes over the lake at all.
Nikki: Basic underpass next to the bridge, with shops.
Nick: Nikki!
Nikki: Nick!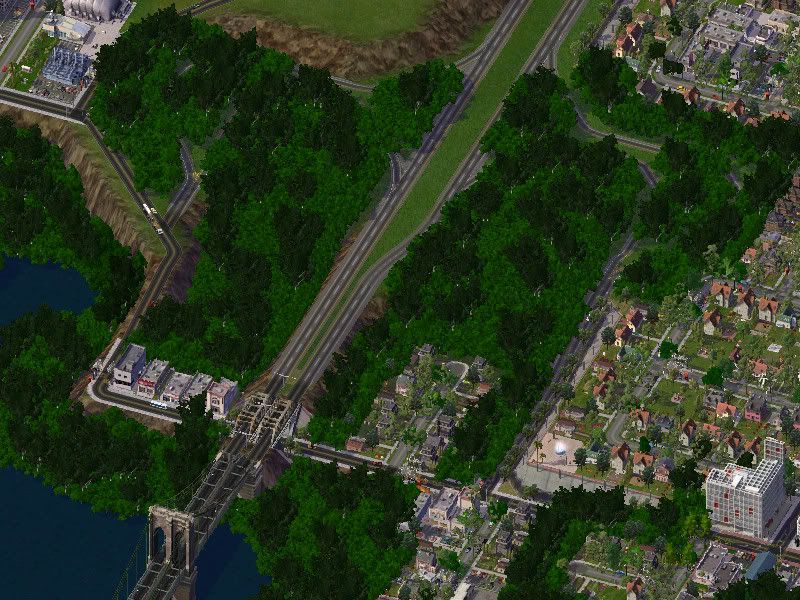 Nikki: Said basic underpass has a not so basic onramp system.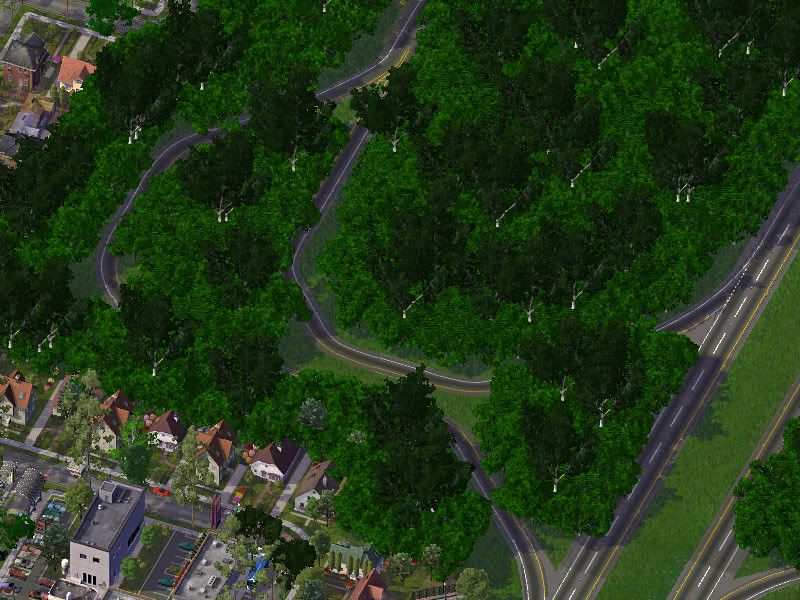 Nick: A closer view of the north side of the onramp, the south side is the same.
Nikki: Other than being slightly offset.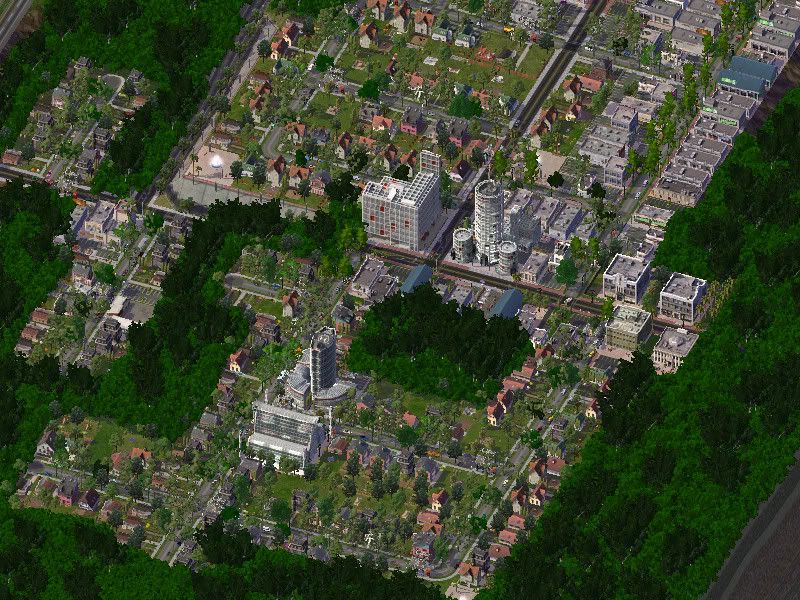 Nick: Most of the development is on the north side of M-3 here. No, Nikki, you can't go shopping there.
Nikki: What made you think I was going to say something like that?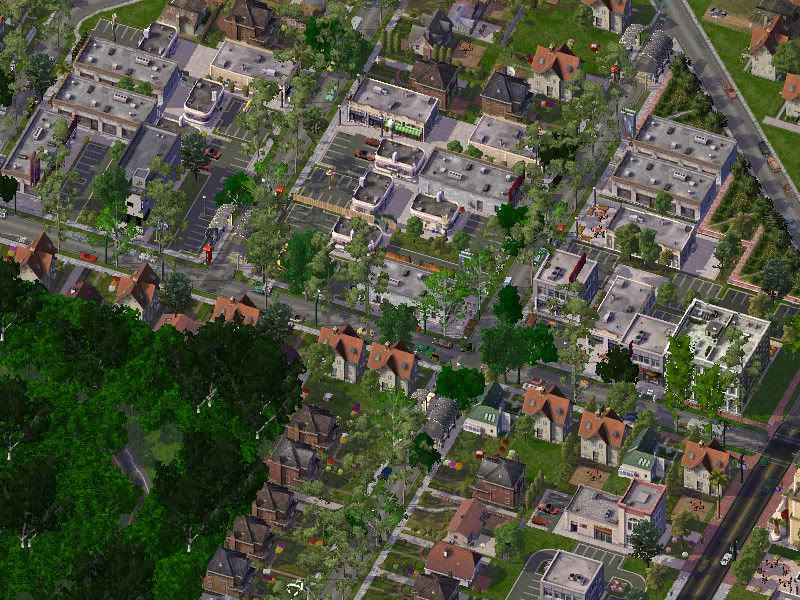 Nick: Just your basic residential and commercial neighborhood.
Nikki: With an overly high DpSB rating.
Nick: What?
Nikki: Diners per Square Block.
Nick: Oh.
Comments:
jacqulina: Thanks for the comment!
pipishere: Glad you like it!
Schulmanator: I'm glad you like it!
zelgadis: It was 90% the speed of light... And I haven't had quantum physics yet.
Notice:
For the 300th poster in this CJ, (if my calculations are correct, this would be the first post on page 11) I will allow you to create your own character for this CJ, which can be anything you want, within reason. Full details coming later.