One Year Later... The Mayor of Blight Updates the Public
February 1, 2013
Dear Citizens,
I would like to thank you all for your continued support and compliance with the ordinances put into effect February 1, 2012. There have been minimum setbacks during the past year, and for that I applaud you all. As promised, please enjoy the following updates of the progress made since these rules have gone into effect. I do apologize for the delay in updating you, but things at City Hall have been hectic indeed.
Cleanup and Renewal
A Master Zoning Plan has yet to be drawn up. However, as you will see from the map below, zoning has changed slightly due to the bulldozing of several arson-stricken areas, bringing more commerical and industrial opportunities to the center of the city.
FORMER ZONES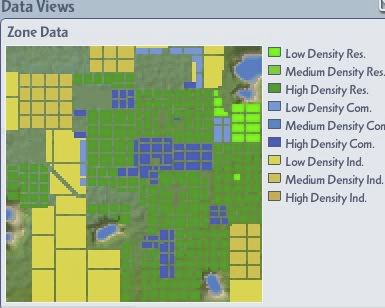 CURRENT ZONES
I would also like to highlight the bulldozing of the Stuytown slums. Former residents of these areas have been offered government housing in a new, state-of-the-art housing complex, which will be built shortly. New commercial opportunities in the surrounding area are forthcoming, as well.
BEFORE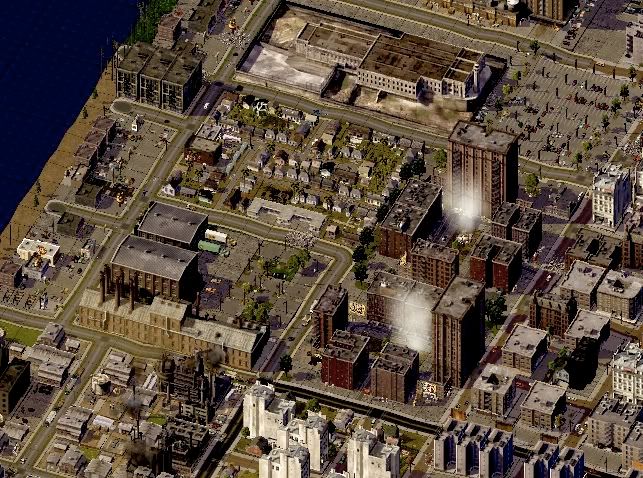 AFTER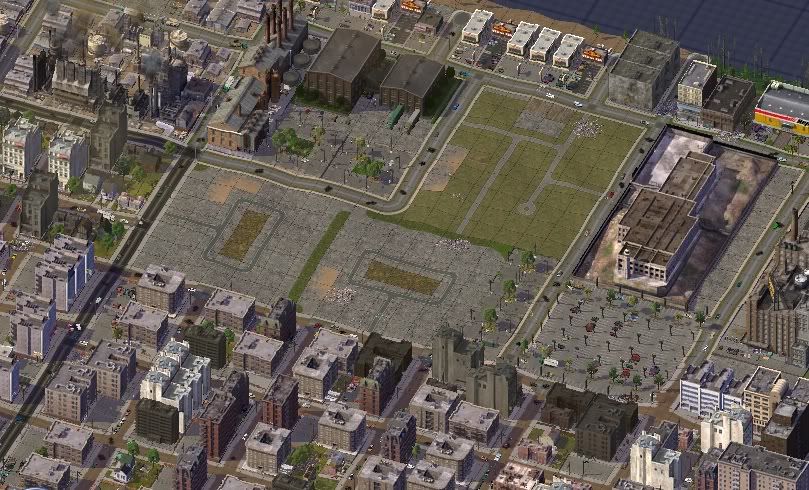 Roads and Transit
Potholes have been filled and the dirt roads have been upgraded to fully paved streets. You will also, as I'm sure you are aware, know about the new avenue installed to ease congestion in the downtown area.
BEFORE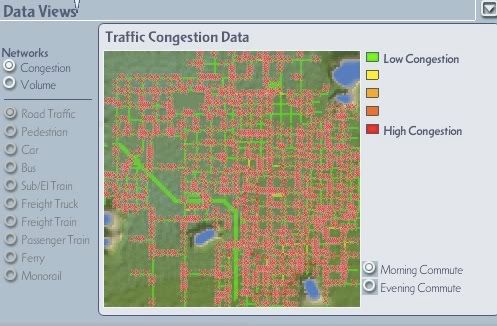 AFTER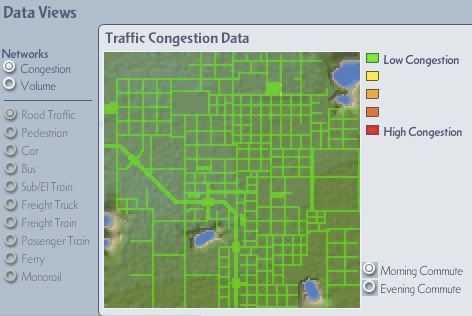 Sanitation
The streets are close to being cleaned in full thanks to the landfills. The  recently installed incinerator will aid in quicker cleanup of the filth. However, we have a large pollution problem on our hands, which will only get worse in the coming years. I have discussed several options with my colleagues that will counter this, but it shall have to wait until a later date. For now, things are tolerable.
BEFORE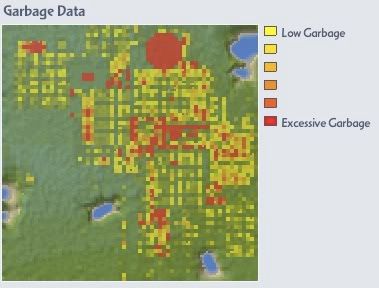 LANDFILL ZONE STARTING TO FILL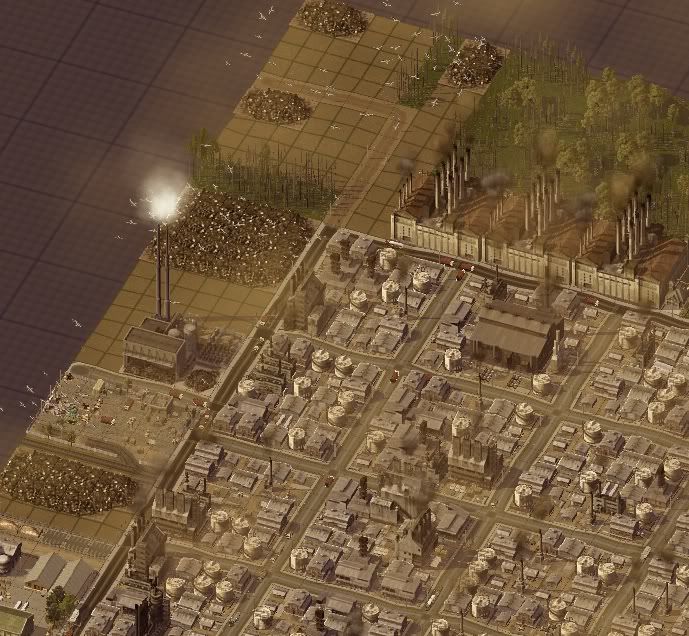 Safety
The installation of the proposed police stations have greatly reduced the crime rates in the city as can be seen from the graphics below. The new Police HQ has also done a tremendous job of bringing in new business to the area.
AFTER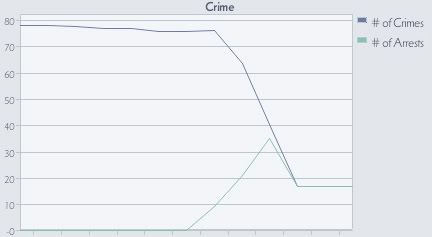 The New Police HQ
Health & Education
By far, the most successful application of the education and health ordinances has taken place in the West End district of Blight. There are record numbers of school attendance and the EQ in the area has shot up to the high teens (18 at the current measure). Health ratings are also on the rise and soon we shall see increases in longevity.
WEST END EDUCATIONAL AND HEALTH FACILITIES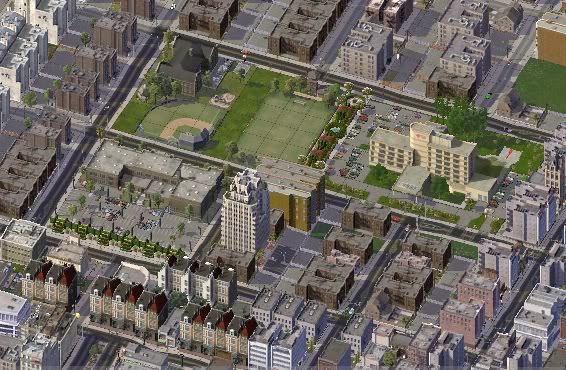 West End's Commerical District at Night
The school and hospital have brought about wonderful development in the West End, including high- and middle-wealth business enterprises.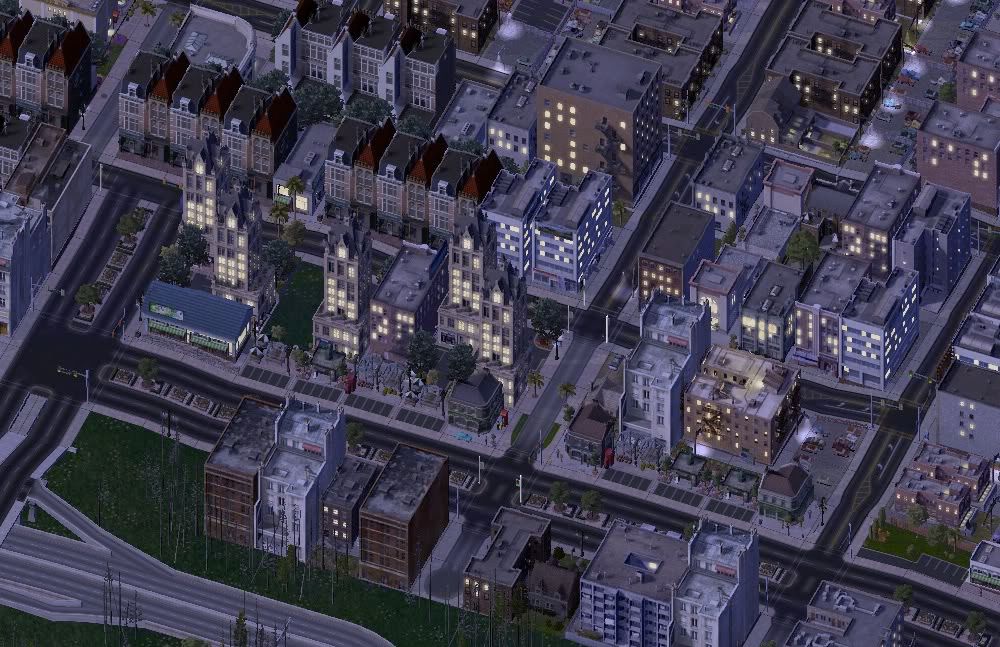 Thank you all. I will be prepared to offer additional updates with haste as there is much to discuss about the blossoming Blight!
Sincerely,
Mayor Teresa Ford