Notice to All Residents
Please be advised: The ordinance formerly banning freedom of religion in Blight, the Bushoms Anti-Theism Movement, has been suspended indefinitely. All residents and community organizations wishing to build houses of worship (regardless of denomination) may contact the Office for Cultural and Community Affairs to apply for zoning permits and to learn about the regulations on such buildings.
Thank you.
Mayor of Blight
Teresa Ford
City Snapshots The city has undergone quite a number of transformations in the past months. Here are the highlights.
Completion of the Stuytown Residential Area
Closeup of Stuytown Shopping Zone, Pedestrian Area & Office of the Mayor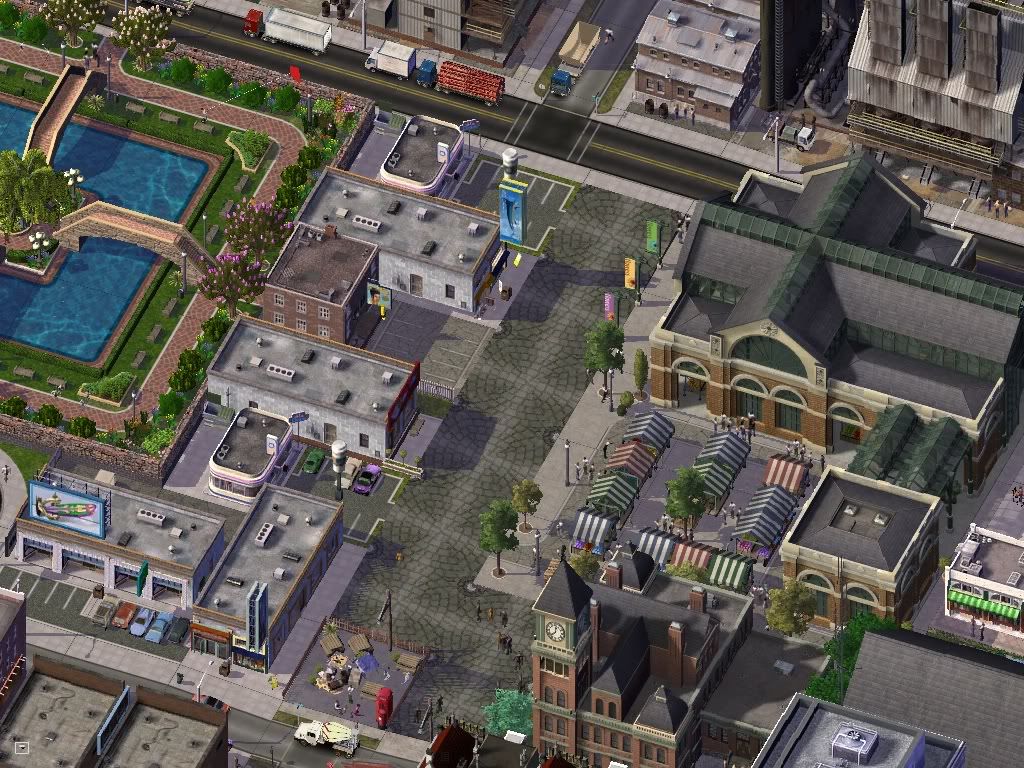 Eastern Stuytown Border/Mayoral District Police Department and Elementary School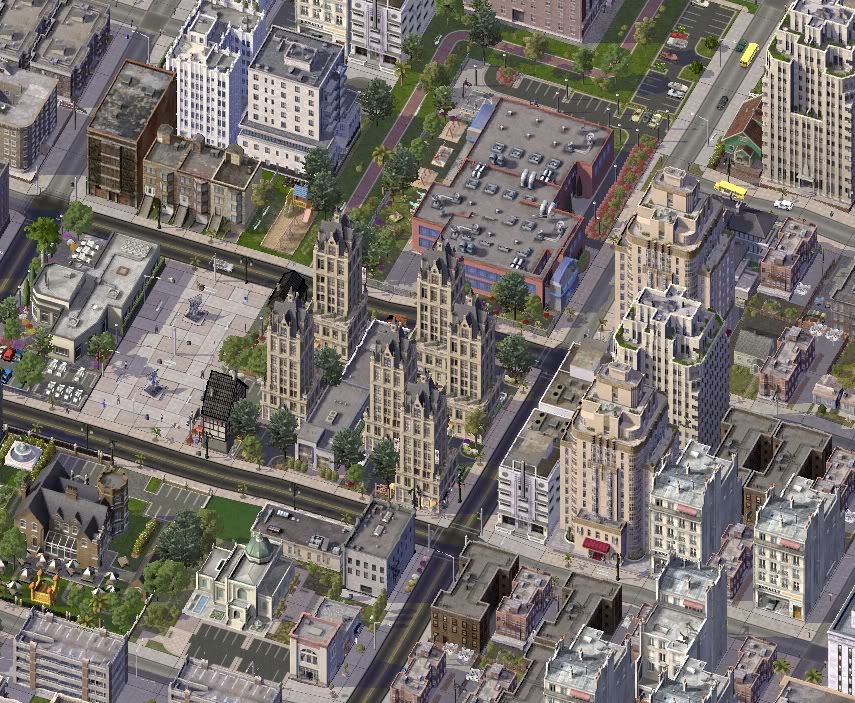 Commercial Ammenities (Mini Mall, Mini Golf, Sport Arcade)
And the Newest Educational Addition: Blight University for Business and the Humanities
The university, and its surroundings, have been a boon to Blight. It even brought college radio to the city.