The President of Ruskova Visits Blight
Speech by Ruskova President, January 12, 2012, Blight City Center
Good morning, citizens of Blight. Hello to citizens from Ruskova viewing this address on your televisions or listening on your radios. I welcome you all on this historic occasion.
On this day, we gather to discuss the recent events in Blight--the tragedy of lives and homes lost, a city gone to the wolves thanks to a careless, self-indulgent mayor. We come to put behind us the horrible conflicts faced over the past few weeks, and for some, the desperate cycle of poverty that has enslaved you for months or even years. We unite today to welcome a new dawn and to usher in a future of prosperity, truth, and hope. 
[Applause]
Today, I have what you have long been waiting for, Blightians. I bring you some of the finest faces from the Ruskova region. They are here, not to deceive you. Not to swindle you. Not to deprive you of your basic rights as citizens. No. They are here because they have one thing in common: the desire to bring Blight up out from the ashes of conflict and into the present day. They want to compete in the race to become your new mayor!
[Crowd roars]
Drumroll please...
I present to you your four mayoral candidates!
From Stravyetse, in the north, Pri Treemont, is your green candidate!
[Crickets hum. Crowd mutters and wonders if the mayor is color blind.]
'Green'. You know, like ecologically friendly?
[Crowd oooohs and aaaahs]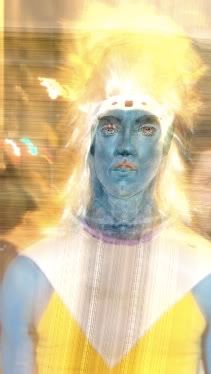 Pri Treemont:
"Fellow custodians of the Earth, let's clean up this city!
My vision as your new mayor, should you choose to elect me, ensures land preservation and the creation of parkland and nature reserves. I propose taking the land that has been scarred from the fires and transforming it into green zones. Not only will Blight become beautiful, but it will attract visitors from far and wide to enjoy the prisine wilderness.
Next on my list is clean energy research and development in order to spur the creation of high-tech, high-wealth jobs. My getting the gears of this city moving, you will be more prosperous and live better lives.
My vision also entails the building of emission-reducing mass transit works that will improve commute times and the air we breath.
Our future green city will be transformed from Blight to beautiful if you elect me, Pri Treemont!"
[Clapping]
President: Inspiring, Treemont. Really...
And from Jenshina, Altino Zag, an entrepreneur with 20 years of business experience and financial sector knowledge. He recently directed the budget appropriations council for the construction of a news sports complex in Jenshina.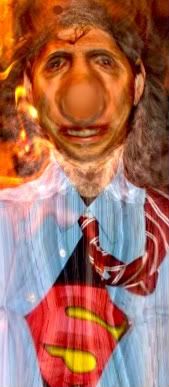 Altino Zag:
"If you elect me as mayor I can assure that we will accomplish four key things:
1) Superior fiscal prudence. Micromanagement of city funds guarantees lower taxes and higher efficiency in all sectors.
2) A 20% increase in small and medium business development for you eager citizens to be your own bosses. I know this downtown can be built into a thriving city center with the right marketing and advertising strategies to bring in business from all over the nation.
3) The creation of a stock market. This will help funds flow into Blight and bring big businesses into play.
4) Tourism promotion through the construction of major public works of athletic and entertainment superstructures. This will help spur the growth of high-end amenities and entertainment.
In my city, Blight will become the business capital of Ruskova. Vote Altino Zag!
[Clapping]
Well said, Zag.
Next, we have Helene Ecolier of Velosopediye of the south she has made civic services reign supreme!
Helene Ecolier:
"It is an honor to be here with you, Blightians. A vote for me is a vote for growth. A vote for me is a vote for a bright future. A vote for me is a vote for healthy families, smart families, prosperous families.
Through the promotion of higher education we can develop the wheels to tranform this dilapidated city's crumbling business and industrial centers into hot spots. This city needs schools, colleges, and universities. I propose building top-notch medical education facilities to bring in students and new residents to the city.
With better jobs and a brighter outlook, Blight will go from blah to boomtown in the same time it takes to earn your PhD!"
[Clapping]
Right... And last, but certainly not least, your own Blight native, Teresa Ford.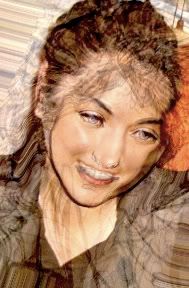 Teresa Ford:
"Blightians, let's get this party started! Forget these out-of-towners. Who knows the plight of Blight better than me? I was raised here, just like you.
I know how bad the streets of Stuytown are, day or night, and which alleys harbor the city's most wanted killers and drug dealers. Let's put 'em behind bars already!
I know where to find the coveted last patches of grass you can enjoy that haven't been polluted from the toxic industries that have clogged our airways. My family has suffered from cancer caused by the factories and has looked for hospitals where there are none. Let's get the health care our families need!
My car has seen every one of the potholes in our city streets while I looked for a library, a school, something. Let's get our kids educated so we can all have good jobs that pay more than $6 an hour!
And my heart has bled alongside yours while we watched this city spiral further and further into an abyss these past few weeks. Let's stop the trauma and revitalize our city.
Look no further. Vote Ford. Vote Blightian. Vote urban renewal!"
[Thunderous applause, hooting, hollering, whoop-whooping, and the like.]
Thank you to all the candidates for taking the time to want to make Blight a better place. The polls will open for election of the new mayor on Tuesday, January 17, 2012 at 6:00am. Polls will close promptly at 9:00pm. Between now and then, take the time to get to know the candidates. They will be here all day to answer your questions and hear your concerns. Town hall meetings will be held throughout the coming days to ensure that everyone gets the chance to hear from the candidates in depth.
Until then, good luck, candidates, and fare well, Blightians.