City Layout and Residential Neighborhoods
Entry posted by tarrina ·
384 Views
To give you a sense of Blight, here is a basic map with the residential neighborhoods:
1) The West End
2) Stuytown
3) Blight Central Projects
4) The Mayoral Zone (where some of the nicer low density residences are located).
5) French Immigrant District
As previously mentioned, Blight has no social or civic services except for a single firestation nearby the coal plants; no police stations, no schools, no churches, certainly no green parks (but a few basketball courts), and no landmarks (except for Alcatraz located in Stuytown to make the landscape a little less monotonous). It's just a low wealth city that brings the selfish mayor big bucks for his coffers. And by big bucks, I'm talking over 1 million simoleans to date.
Here are a few more detailed pics of the neighborhoods, starting with the nicest, the West End and the Immigrant district, which are similar in wealth to the Mayoral Disrict: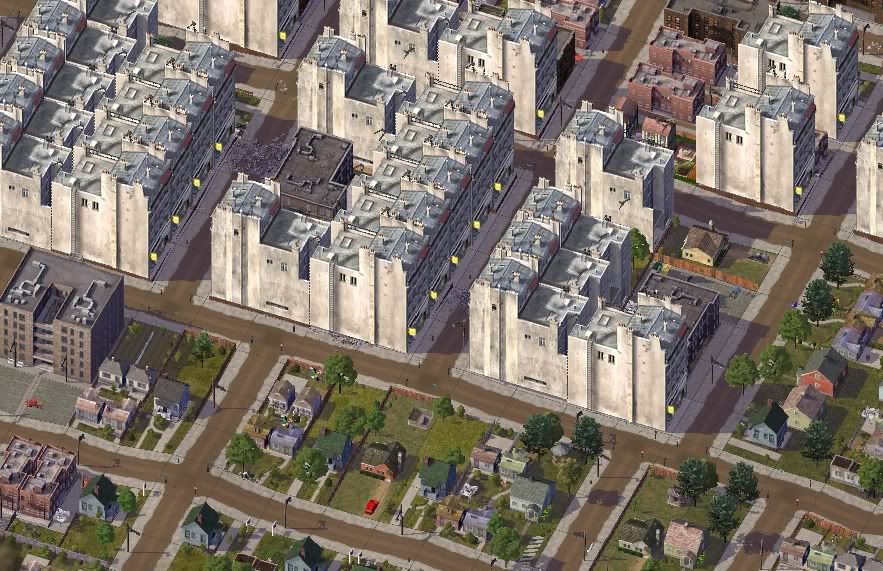 Blight Central Projects eastern border is slightly nicer than its center because it borders on the immigrant district:
The center of Blight Projects is one of the worst neighborhoods: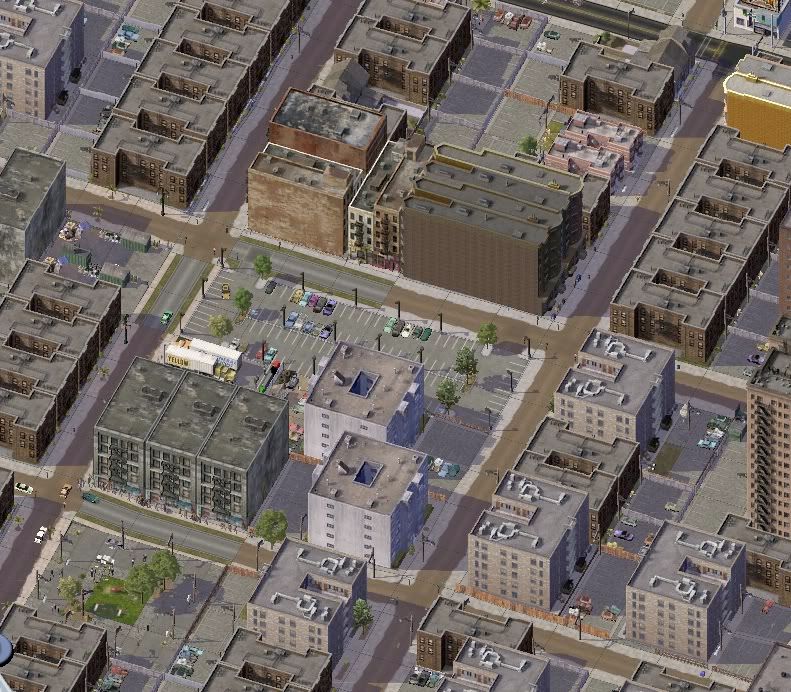 Stuytown, though, is the worst overall: