City Highlight - City of Taylerville

After the big growth of big industry in Grant County (see Stage 3 Update for background), a bustling town did emerge in the southeast, rising fast at once to rival the county seat of Centropolis in population and influence.
Overly dependent on the amusingly-named automobile industry, the flaring growth of the City of Taylerville would soon be dimmed. However the spark that caused this town to burst in growth almost overnight would make a great story to tell, if only I were a better storyteller. But since I am not, I hope that a few pictures will suffice. So here now is the City of Taylerville, during the Third Stage of development of Grant County.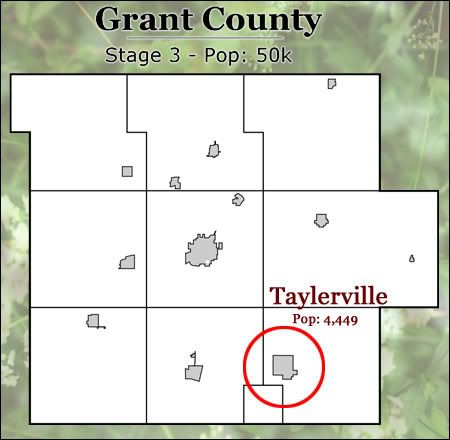 If I may be so bold as to thoroughly demolish the fourth wall here, I based the layout and design of Taylerville off of the real-life, actually existing city of Mesa, Arizona, where I currently live. The broad avenues, concentration of public buildings and Plat-of-Zion-esque grid for the core of Mesa provided a basis for the Sim-life City of Taylerville. For a sprawled-out, overgrown suburb of a sprawled-out, land-wasting metro area such as Phoenix, old town Mesa does have a bit of a tightly-knit, small town charm to it, payday loan places and llanteras aside...
---
Excerpt taken from a  Taylerville promotional pamphlet: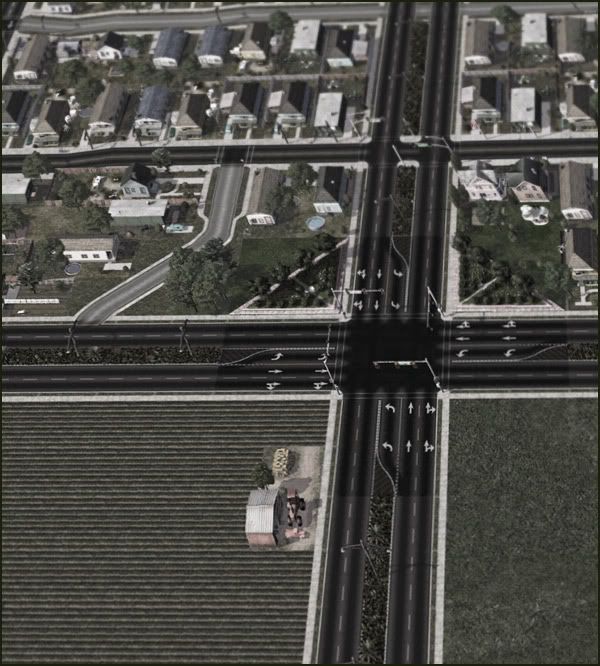 "Welcome to Taylerville! Home of the Slap-Happy Motor Car Company! Taylerville is a town on the growth and rise, home to friendly people, a friendly business and industrial climate, and friendly bands of rabid carnivores. "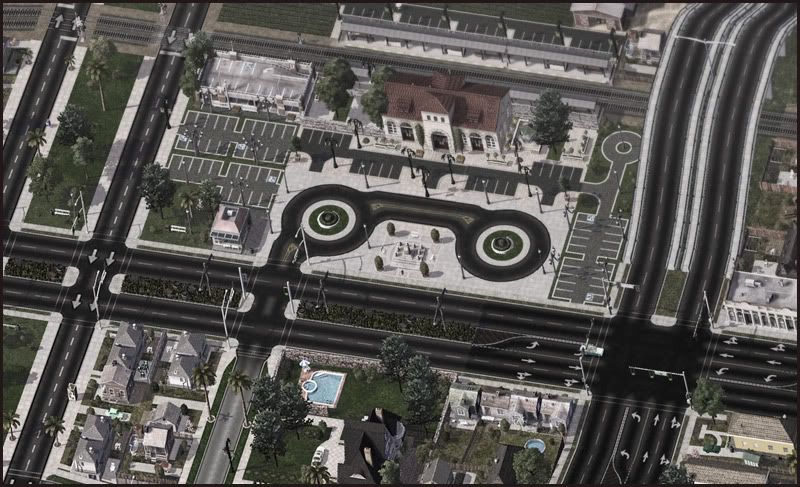 "Hop on the Union Specific's Up by Northeast Line and take the Taylerville spur and you're headed in the right direction. Convenient rail access will ensure that whatever errands you need to run, you will be able to make you early morning trip and return in time for your luncheon and a game of croquet with the wee'uns."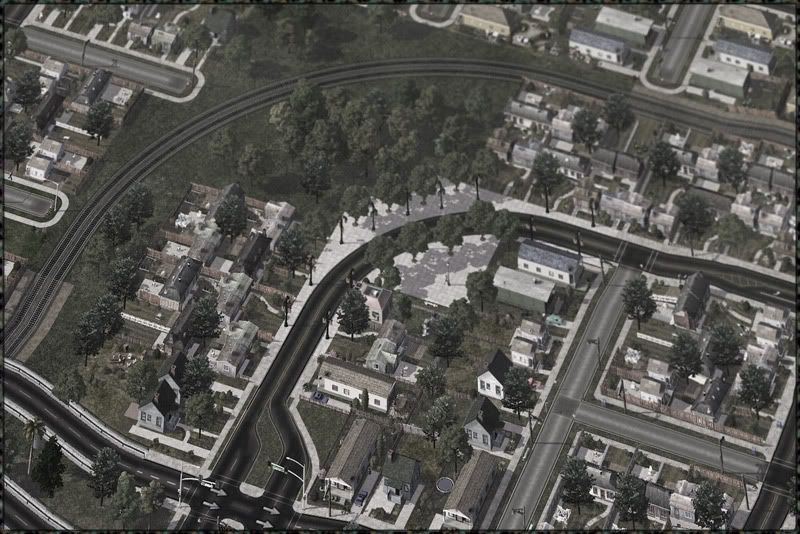 "Affordable housing is abundant. And Taylerville is a forward-looking town, devising the first purpose-planned network to accomodate the motor-car or 'horseless carriage' on the streets and throughways. Long waits, crowded roads and bad smells will no longer be an issue in the world of automobiles, I do declare!"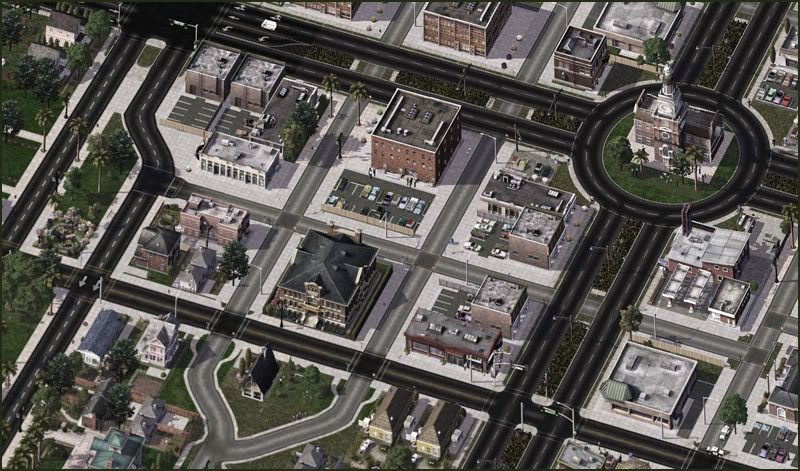 "Everyone and his Aunt Gertrude is seeking job opportunities at the first auto-motor car plant in the state, located right here in our town. And one's sense of civic pride is not lost as the centerpiece of town is the charming, colonial-revival City Hall, located a short walking distance from the library, police depot and downtown market."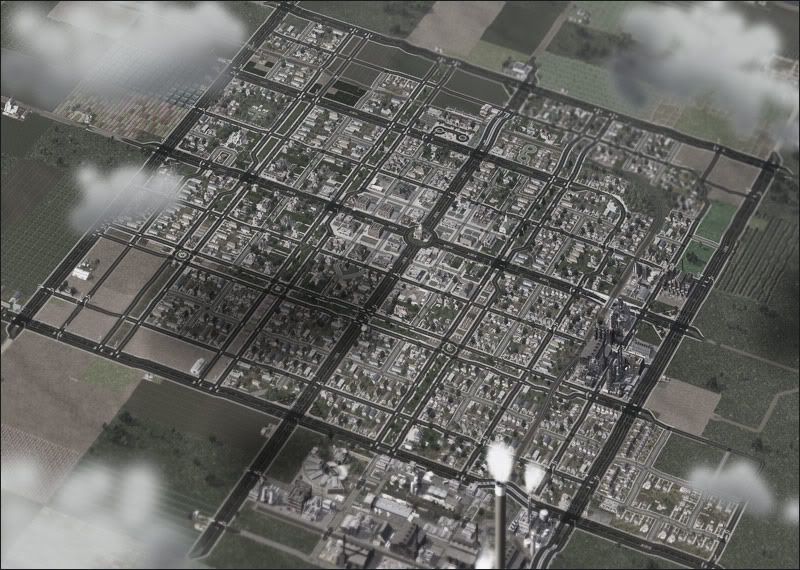 "So come to Taylerville and plant your roots!"
---
The end. As always, thanks for looking!