2nd Airport In UIT: Karllstad Liberty Municipal Airport.
Update: Karllstad Liberty Municipal Airport.
Hey guys,back here to preview a last but not final update,i wont be updating here until December 9 cause i will be seating for my final examinations starting from November 18.Anyways lets continue on,today im previewing a update on UIT's second airport,which is the Karllstad Liberty Municipal Airport (KLMA).KLMA serves as a main aviation hub for nearby cities suchs as Eugenesville,Stayton Island City and Nordlingen Lanskapen Island City.KLMA was once planned as a military airfield back in the 1940's but scrapped due to the lack of funding by the military authority which cause the airport to remain half completed till the year 1955.After seeking for plans to redevelop the airport to serve nearby cities which has a population more than 100,000 citizens,city planners and aviation specialists plan for a Major Municipal Airport in the Island Of Karllstad,which was completed in 1971 and gets a new naming which is Karllstad Airport.
After plenty of redevelopment plans are being conducted around the country,many citizens proposed a better and bigger upgrades for the airport which has been suffering by over passenger capacity use in the mid 90's.After years or planning,the goverment commence a redevelopment for the airport in terms of expanding the runways,upgrading and refurbishing the terminals and more gates have been build to meet the demands of most travellers abroad.After the upgrades and renovations,KLMA was much more progressive in terms of airline capacity and passenger capacity which leads to a new airport naming,the Karllstad Liberty Municipal Airport.
Today,KLMA handles most charter flights out and in the country,domestic and international,and it is the second busiest airport in the region after Saint Peters International Airport,which is located about 400 km away.
Hub Airlines: St.Peters Charter Airlines
Domestic Destinations: St.Peters International Airport
                                  Fjeddar Municipal Landing Strip
International Airlines And Destinations: Swiss Airlines          - Zurich
                                                         Finnair                   - Helsinki
                                                         Air Berlin                - Berlin/Frankfurt/Köln/Stuttgart
                                                         KLM Airways           - Amsterdam
                                                         Lufthansa               - Munich
                                                         British Airlines         - London
                                                         SAS                       - Stockholm/Malmö
                                                         Austrian Air            - Vienna
Simland Airlines And Destinations:        Petrovair                                - Chihiro
                                                         Atlantopian Airlines                 - Adrianople
                                                         Arcadian Airlines                    - Rockport
                                                         Alsdorf Airlines                      - Alsdorf City
Total Passenger Movements: 910,353
Total Aircraft Movements: 41,082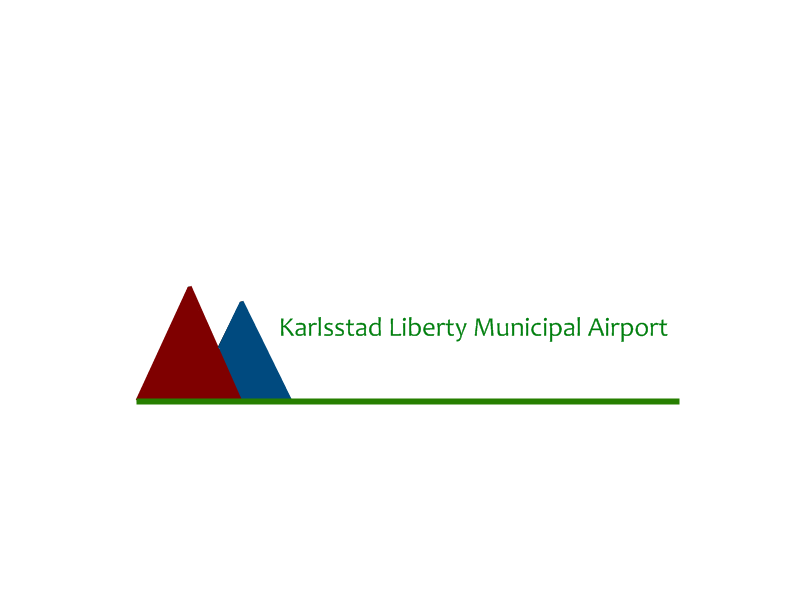 Karllstad Liberty Municipal Airport overview today.
Terminal and entrance of the airport.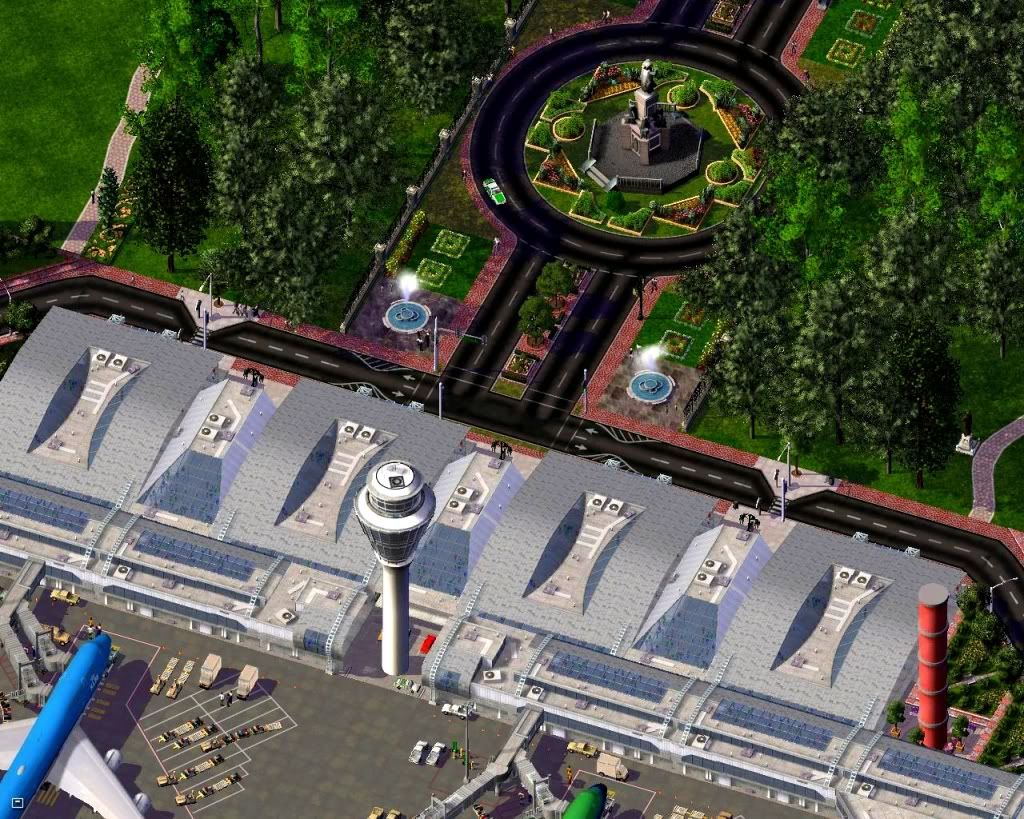 Terminal gates and the airport avenue roundabout.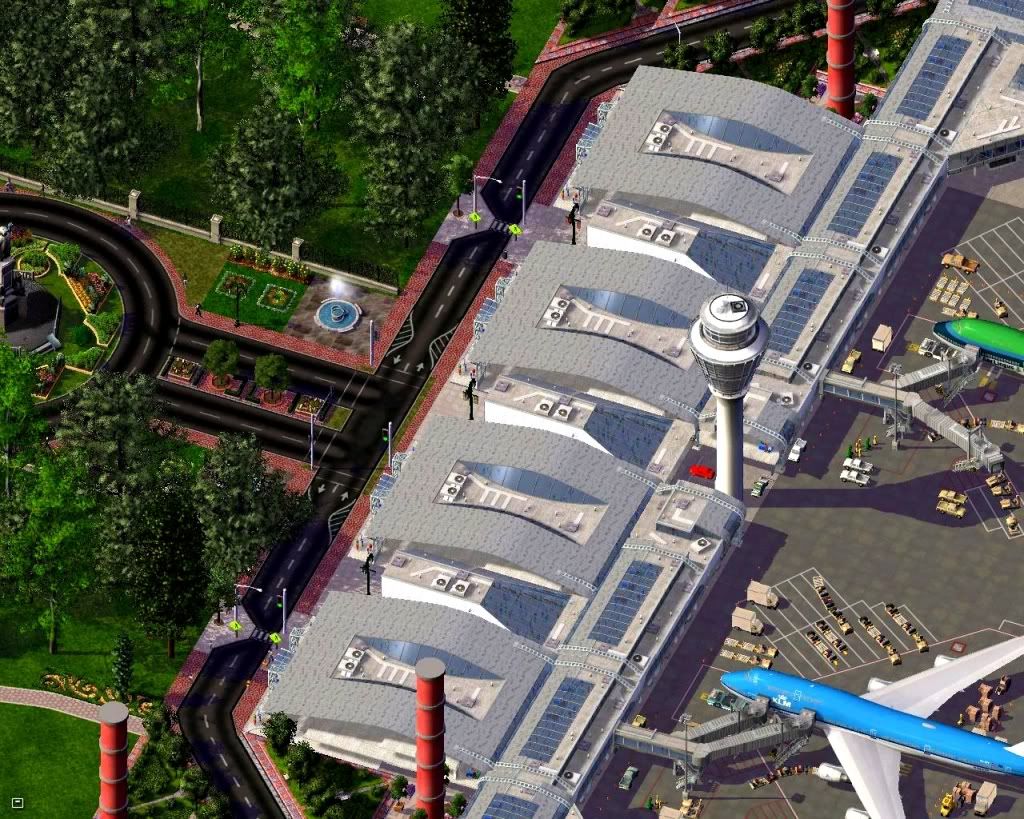 The terminal viewed from west.
The airport avenue road,where it is surrounded by open parks and gardens.
A Swissair plane on the taxiway and heading into the arrival gates.
The Northbound highway which leads to the airport taken during dawn.
A Finnair plane landing at night.
The airport at night.
Do take a review and thanks for dropping by,well i will be back soon to keep you all updated in December 9.
Comments are appreciatted!!