Some Other Nieghborhoods in L.V.
One very popular residential neighborhood in Las Vegas is the McCord Boulevard area. In the mid 1800s the area was mostly made up of row homes.
Here is an aerial view of McCord Boulevard, Fall of 1861.
Currently there are plans being discussed in the city council for building a rapid transit route through McCord Boulevard. Many of the residents are opposed to the idea. Ruth Garrenger, head of C.R.A.P. (City Residential Approval Panel)(as seen below) said at a townhall style meeting that "... any kind of train would ruin the quaintness of McCord Boulevard! We want a new school system, more hospitals, and more parks! We need not a new train system! Sir, you are ruining our town!" Miss Garrenger was a very out-spoken women for her time and had a knack for pointed out Las Vegas' bad points.
Ruth Garrenger
Now we move onto Everet Park. Everet Park was the first park in the sense that it was maintained and funded by the city council. Over the years it has be transformed over and over agian.
Here is a picture of Everet Park in 1861 after the ribbon cutting ceramony in the winter of 1860. March 1, 1861 the town had a re-opening of the park after a statue of Antony d'Leo, former mayor who took office on November 4, 1704, was dedicated.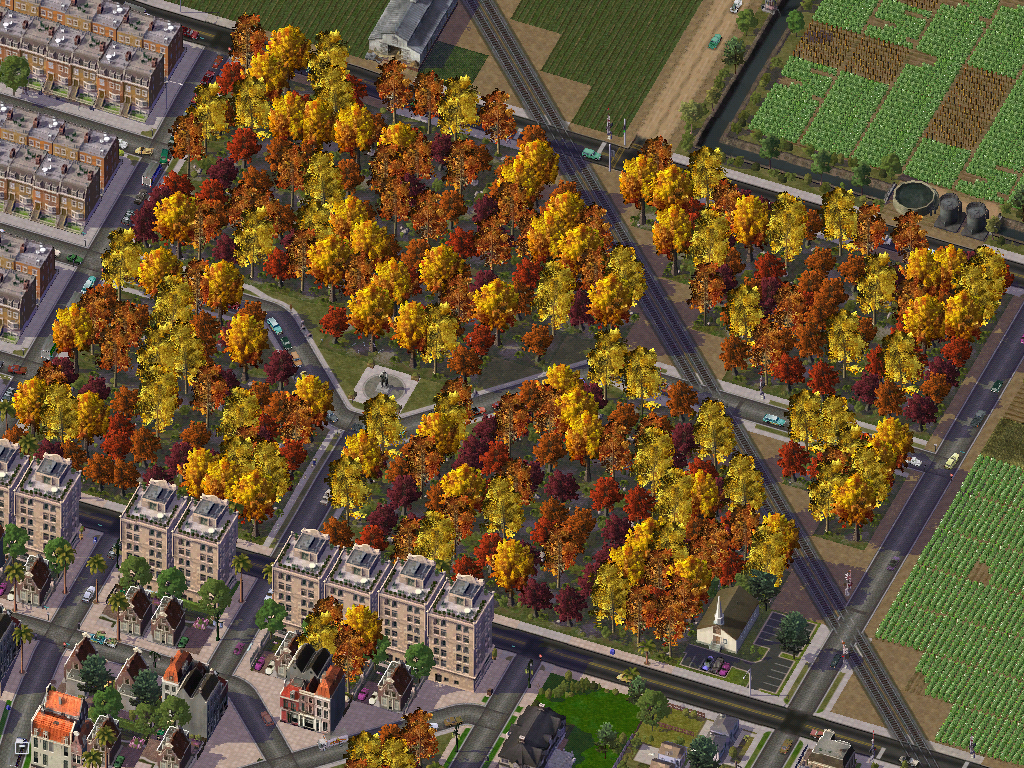 One of Las Vegas' best known churches is the Everet Park Chapel. Las Vegas mayors have been sworn in for public office in this small chapel since the church was founded in 1702. Mayor Antony d'Leo was the first to swear in here on November 4, 1704.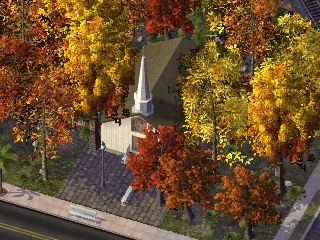 And to close off this little update a history lesson about the most netouriouse landmark in L.V., Poltergeist Manor.
Poltergeist Manor was built in 1752. Originally named Renswell Manor after Paul Renswell had the mansion built, but the building was dubbed Poltergeist Manor in 1880 after reports of hauntings scared away any perspective buyers. Some say that late at night you can hear the voice of Gianna Renswell asking to play. The legend says that old man Renswell murdered his 8 year old daughter, Gianna, and stuffed her body in the crawlspace above her playroom.
A grewsom story, but a nice screenshot if i do say so myself.