Region Views: Populations of 18,736 - 103,396
1) A First Look: Region Population: 18,736

Vindaloo is main city at this early stage.  The farming community of North Vindaloo can be seen at the top.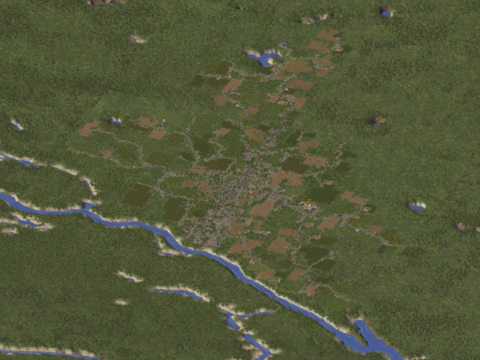 2) Region Population: 35,503

Vindaloo is still dominant at the centre.  Additional farming communities have been established to the north and east.  Southbank (located within the Vindaloo area) can be seen just accross the river to the south, as the name suggests
.  The other main node visible is Mott Lake (also within the Vindaloo area) just to the right of the Vindaloo CBD , home of the University of Mott Lake, the main education centre of the region.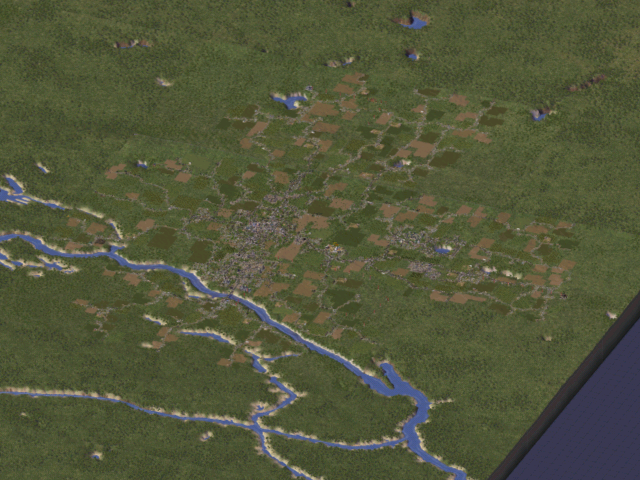 The transportation network at a population of 35,503.  Roads being to web out replacing the streets in the Vindaloo region.  Southbank is connected by a a road bridge into central Vindaloo.





3) Region Population: 59,961

Kensington is established just up river.  The town at this point is the largest outside of the Vindaloo area, with a population of about 6,000.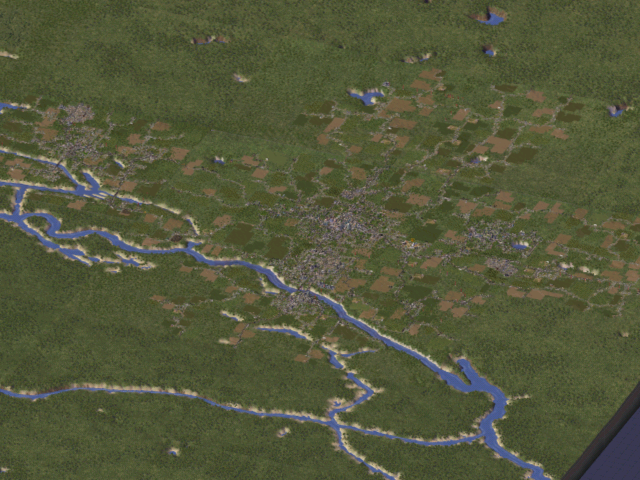 The transportation system at a population of 59,961.  The Vindaloo - Southbank Line can be seen in the centre, linking a growing Southbank with the densifying Vindaloo CBD and its peripherals.  





4) Region Population: 103,396

These images are from several years later. Growth has begun to merge the different towns and areas of Vindaloo into each other.  Brookton can be seen to the south of the Vindaloo area.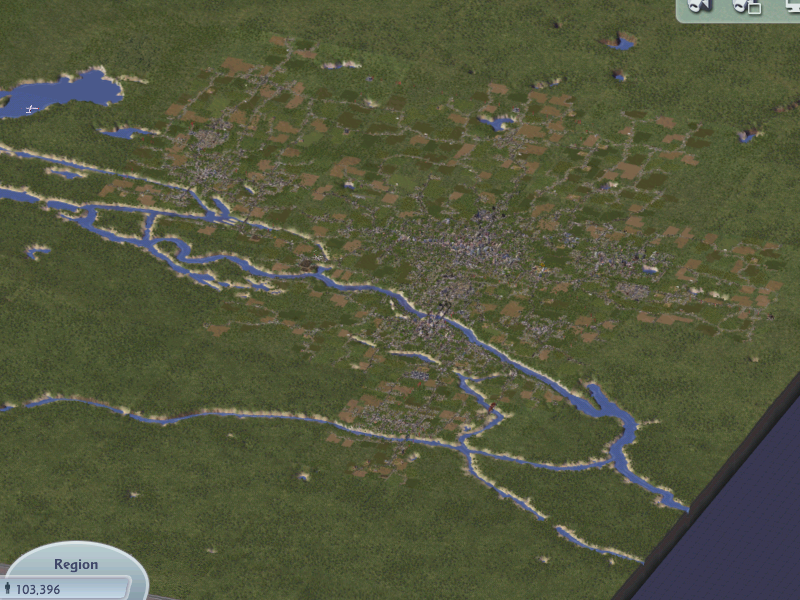 The transportation system at a population of 103, 396.  Notably, the rail network in Vindaloo has expanded to reach Abbott Park in the West and Mott Lake in the east.  Additionally, Ellison Field is established in Vindaloo, serving as the regional airport.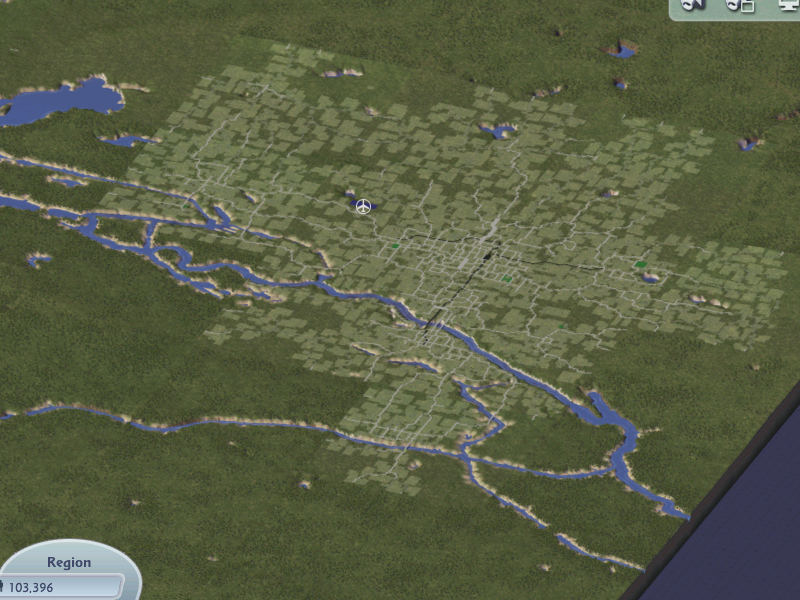 For reference, here is a labelled version of the current map at the population of 103,396.  Smaller towns/villages are in yellow, regional nodes are in red.  Several other landmarks are labelled as well







Hope the progression of these regional views will give some ideas for your own cities.  Next update ill try to get in a little closer, and give a description and pattern of growth around some of the regional landmarks.