Vindaloo CBD: Cars and Trains
For this update, i will try to show the progression of growth in the Vindaloo area, notably the Vindaloo CBD and Southbank.
Vindaloo CBD
As the historical centre of the region, the Vindaloo CBD started as a sleepy set of strip malls.  This image shows the initial densification, several apartment buildings began rising. In this pic, Vindaloo area population: ~30,000.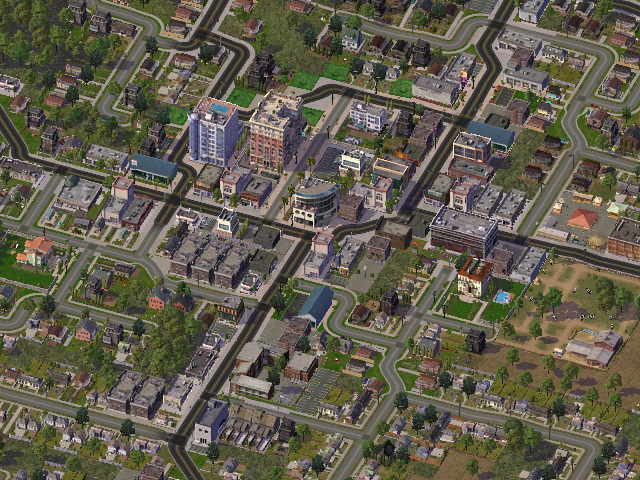 The CBD grows.  Note the expansion of the road networks to handle increased traffic.  The North - South axis through the centre of the town is quickly reaching capacity.  Plans for twinning the road are in place to handle the traffic. 
The twinning project is complete.  Also seen here is the northern terminus of the Vindaloo - Southbank Line, the region's first passenger rail link.  The rail line was deemed a success, allowing for a more amibitous rail expansion project to begin.
The new Abbott Line is constructed, to link the western edge of Vindaloo to the CBD.  Abbott Park is the first park in the municipal area.  The Abbott Park area is quickly becoming an upscale condo area full of townhomes and low-rises.  The Abbott Line included a new central rail station to accomidate future lines.  (the train station seen at the right of the CBD sign is the Tonkso TrainStation from the STEX)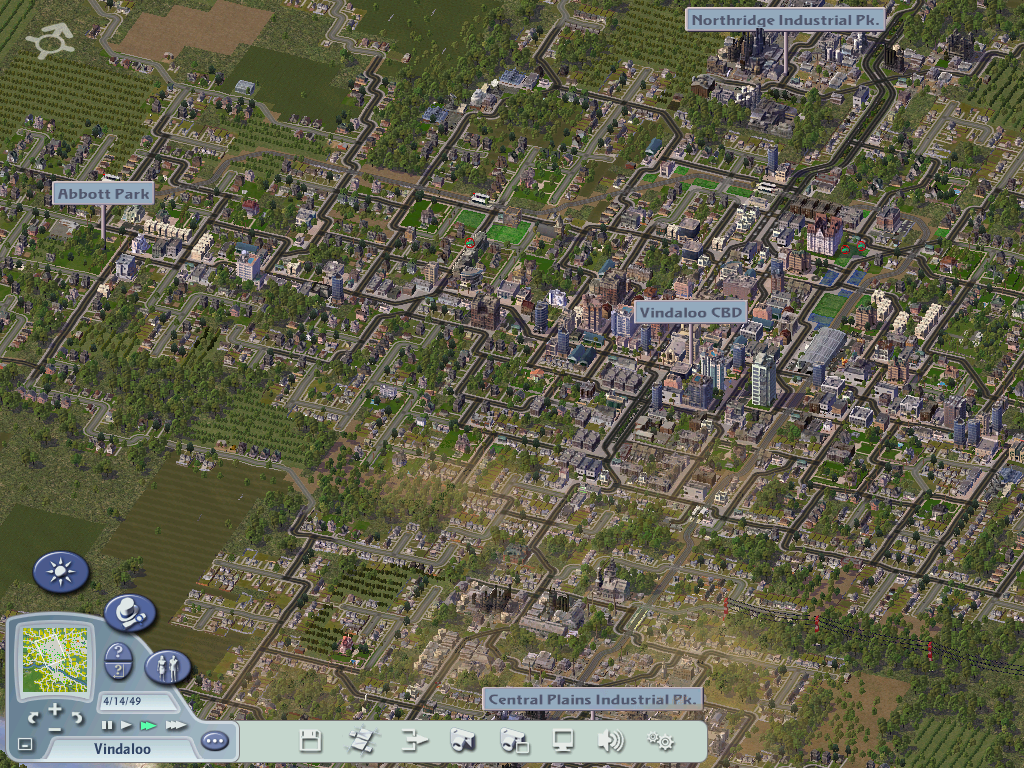 The University Line is established, linking the CBD to the area's number three population centre, Mott Lake.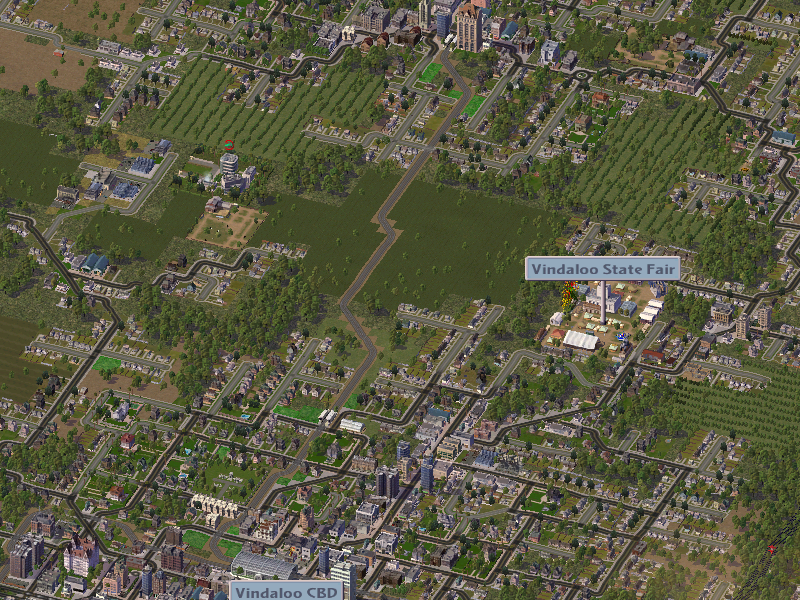 Next Update:  Southbank, the 2nd largest population centre in the Vindaloo area (other than Vindaloo itself).  Hope some of the ideas shown in this CJ will be helpful in developing your own cities.  Stay Tuned!