Central Community
Between the two mountain ranges of Community Island is a wide plain, a fertile cresent. From Vaiarua to 'Eva, the islands' best farmlands are here. Agriculture was the economy between the mid-18th and the mid-19th century. Because of the boom years of Capitalis, government reforms and the shift to tourism, significant land was transformed into suburban neighborhoods.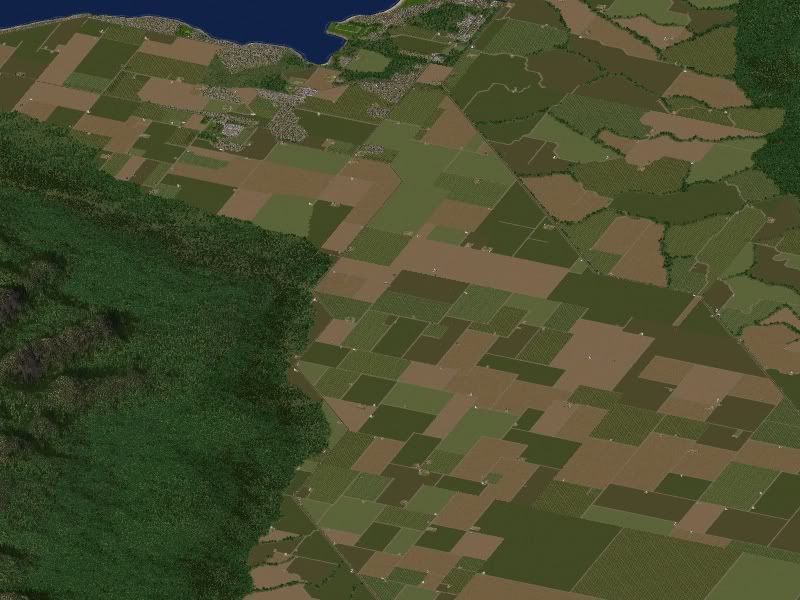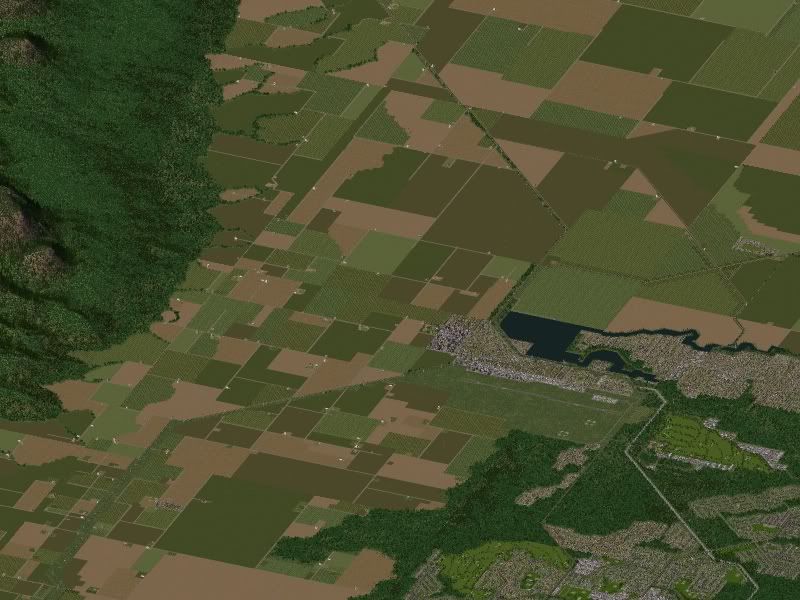 Vatiava is the neighborhood closest to the geographical center of Community Island. Although it is some distance to sandy beaches, it does have shoreline property. Lake Lisnow is the largest above-ground freshwater reservoir on the island.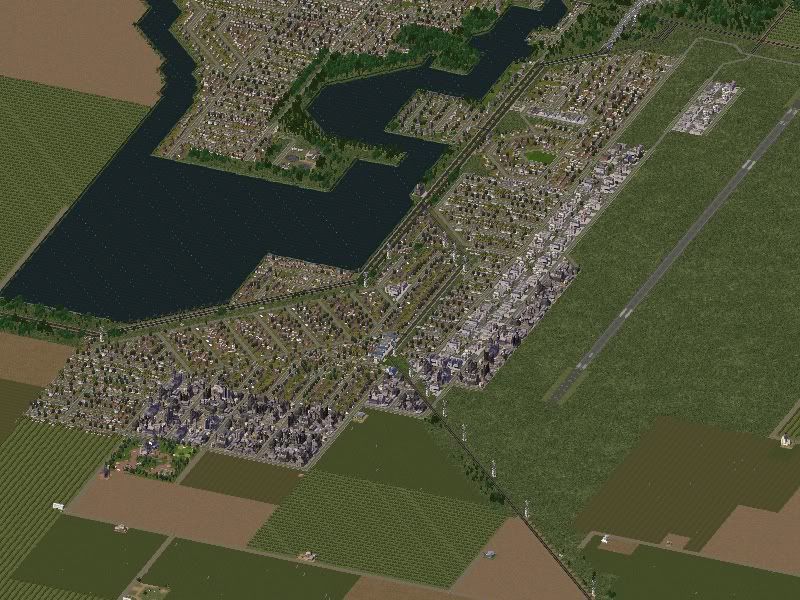 The Olde Plantation is a world-famous attraction that tourists and locals always stop by when travelling around the island. Though plantations had been already around for several decades, a few years after the turn of the 20th century, a man named Olde would plant the seeds of Paradise's premiere crop, the pineapple. The rich volcanic soil and the frequent rain showers of Vatiava created the perfect environment.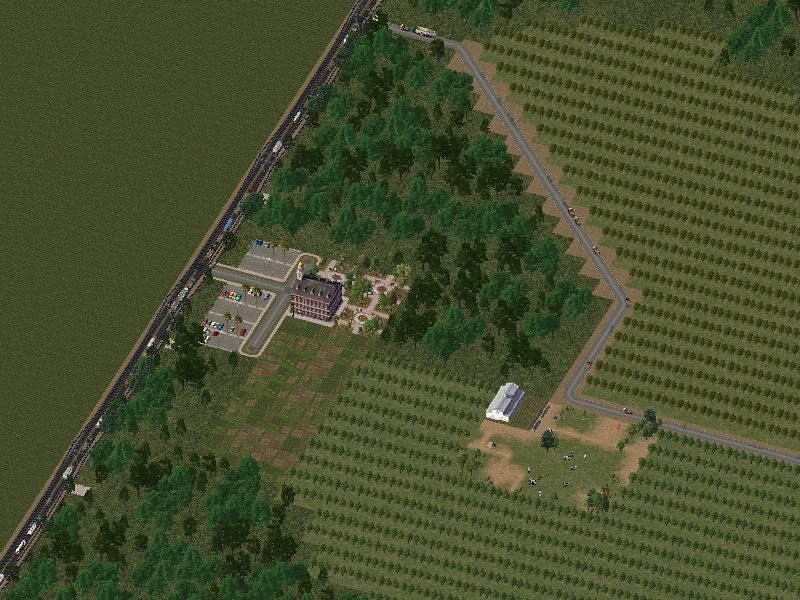 Besides its agricultural roots, Vatiava also has military ones. Two nearby installations, Coldfishe Barracks and Rhewlee Airfield both serve the Simerican Army.
Pirirani is the largest master-planned suburban neighborhood of Capitalis. It once had some of the most-prized farmland available in the islands. In the 1960's, the landowner of Pirirani decided that the switch to urban development would serve both the growing R$$ population and its own long-term financial security. The neighborhood boasts full K-12 education, hospitals, police, firefighting, recreation, retail and even a high-tech park. Nevertheless, an overwhelming majority of its commuters have to drive to the south shore for employment.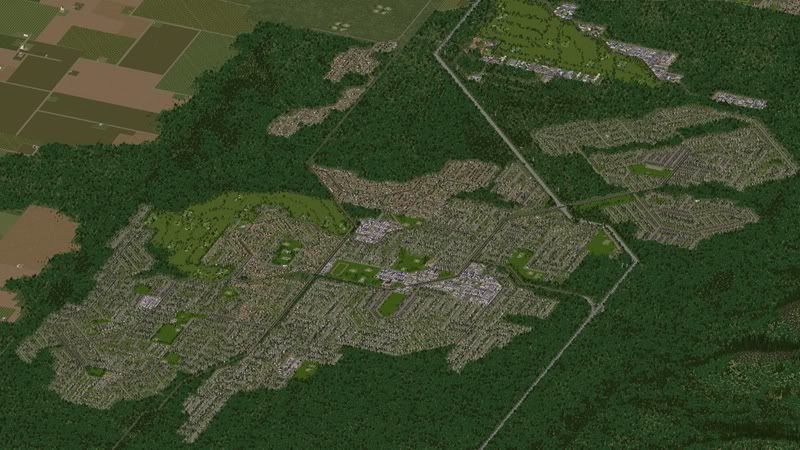 Kunia today is a snapshot of Pirirani's past. It still has rich, usable farmland. However, toward the south, urbanization is encroaching.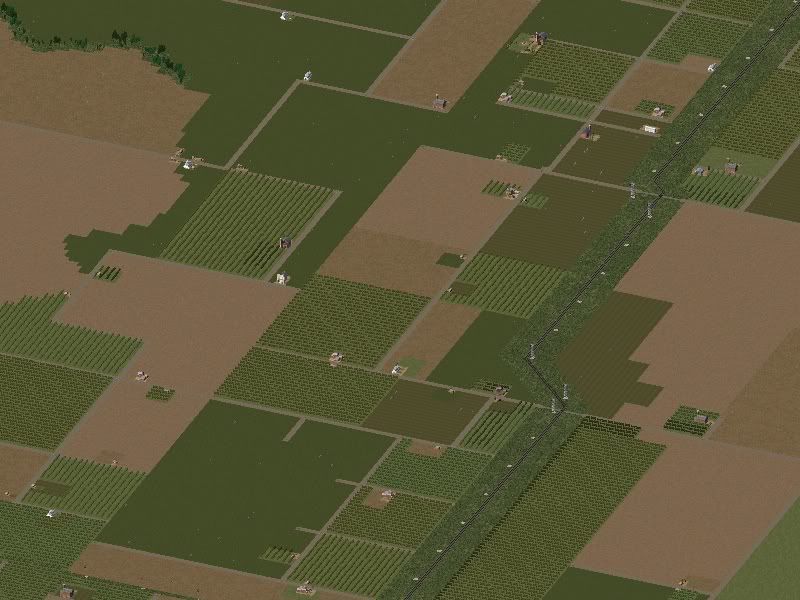 Vaikere and Vaiji'o are suburban neighborhoods that were also previously farmland.
Vaikere is to the north of the P-1 Freeway. A golf course runs between groups of housing and creates a green belt around a retail complex.
Vaiji'o is a neighborhood nestled in between the Kapetapeta Highway and the P-2 Freeway.
The Central Community Regional Park is one of the newest public parks built by the City, and is among the largest on the island.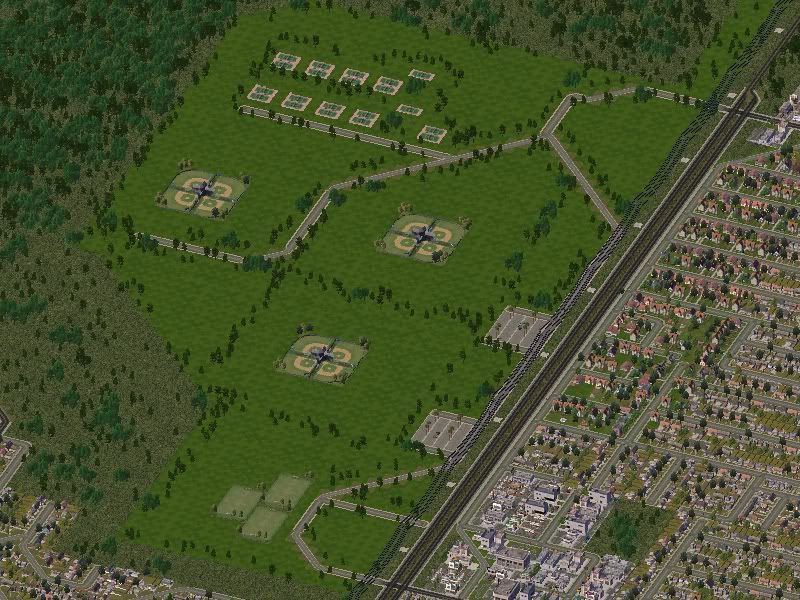 Vaijatu is a neighborhood with a plantation past. It was also a junction for rail lines from 'Eva, the North Coast and Central Community Island to Capitalis. Today, highway lanes replace the rail lines, and a sprawling suburban neighborhood replaces almost all of the farmland.
The Vaiji'o Peninsula is owned by the Simerican military. It has leased land to the City for recreational use. The Vaiji'o Soccer Complex is the largest of its kind in Paradise.