Our Country's Tallest Building Celebrates Its 40th Anniversary: The Berlina Fernsehturm
          Berlina-Zenhofsviertel Daily News
Phillipines Get Ready As They Head Into Their Next Presidential Vote Scheduled In 2010 -Page 17    
7 New Cases Of H1N1 Reported In Willmerberg-Stad -Page 41
Current Temp:-8 C (Fair)   Date: Saturday,1 August 2009             € 0.70   Please recycle to save the enviroment
  Berlina's Fernsehturm Celebrates Its 40th Anniversary As The Tallest Building In The United Islands Of Territories.
Friday 1500 pm- The Berlina's Fersehturm,which is build back in 1969,still maintains its pride as the tallest freestanding structure in The United Islands Of Territories.This tower was build during the Berlina's Urban And Metro Redevelopment Program back at 1950 to make Berlina as the capital city of the country and to make Berlina as a new city after the financial recession which makes Berlina undeveloped.The Fernsehturm is the idea of Johannes Brandenburg which designs the Berlina Dom.During construction,the Fernsehturm faces many challenges by mother nature especially lightning strikes.Berlina is located in a swamp land before which makes Berlina to have a wet climate throughout the year.After years of construction and engineering,The Berlina Fernsehturm is rated as the safest and the most lightning shock-resistant building in the country.This landmark previews the success of UIT and Berlina back in the 1970's and the Berlina Fernsehturm is visited by more than 2 million visitors from around the world.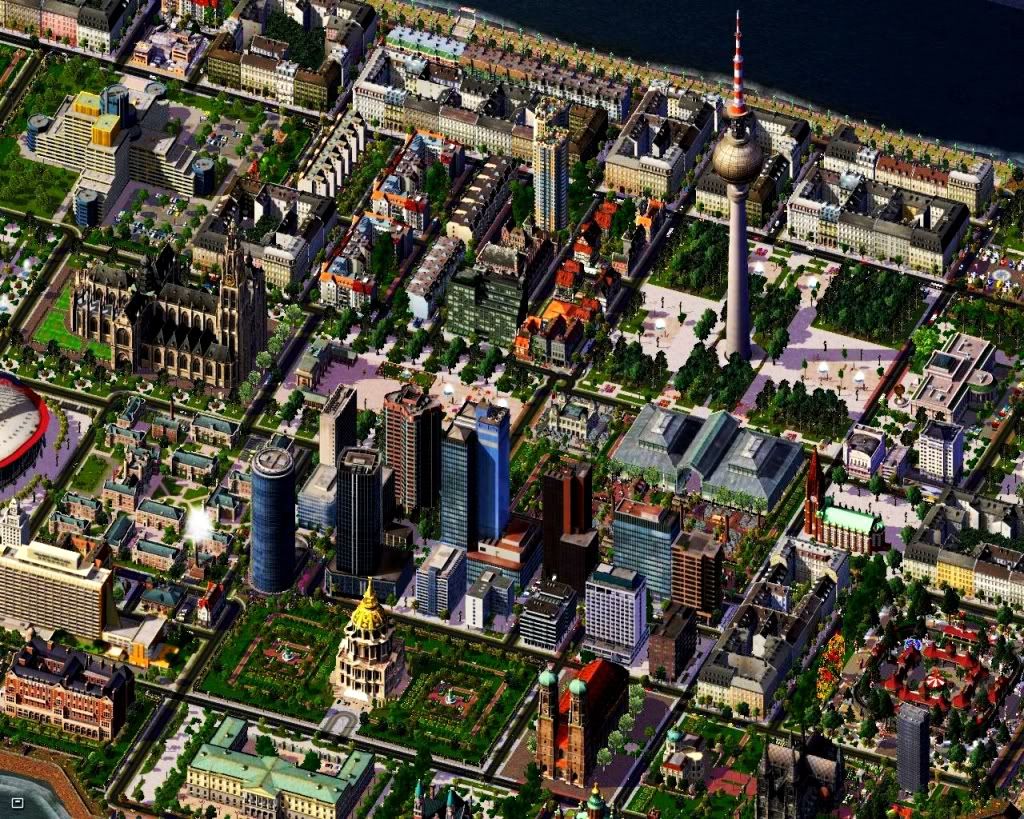 Berlina Fernsehurm in the Muggelsee-District and Sokol Downtown Financial Center.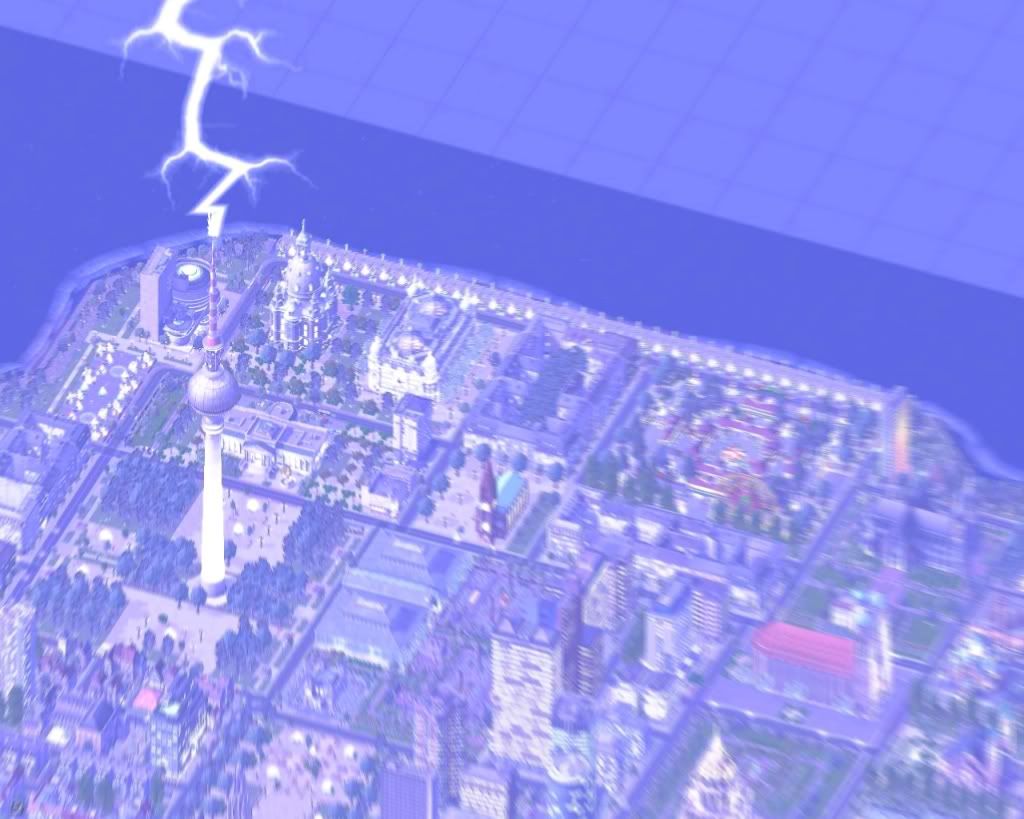 Berlina Fernsehturm struck by lightning during the raining seasons.
More updates will come soon!
Comments and reviews appreciated!!