Along the Rail Lines - The Railways form a Link for the Growing Towns
"If you build it, they will come," or so goes the saying. That's not really always true though. In fact, building a prison or foul-smelling landfill is a pretty good way to make them not come. But a lot of times, building it and building it well will make people want to be near whatever it is. Like, say for instance, a railroad line!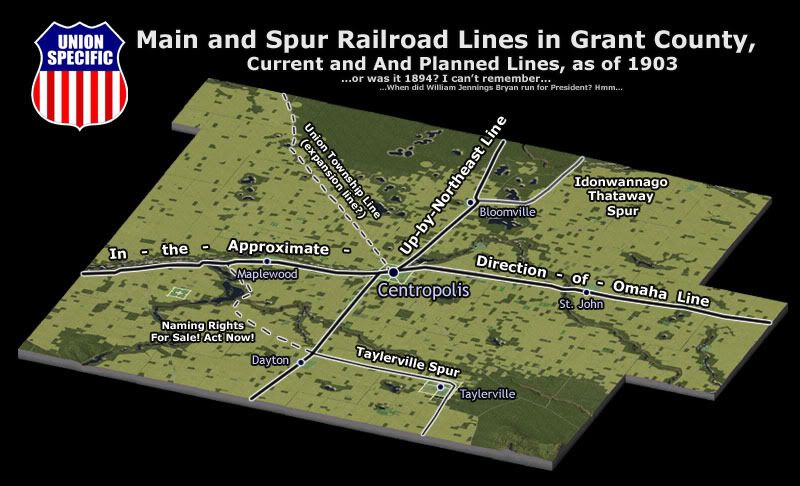 Grant County had, during the formative years, had the honor of hosting, apart from a few short spur lines, two moderately-traveled main lines built by the Union Specific Rail Road, the Up-by-Northeast and In-the-Approximate-Direction-of-Omaha Lines. These two lines intersect in Centropolis and were the source of much of the growth and jobs of the town. Near to the town and now today since replaced by downtown development was the rail yard.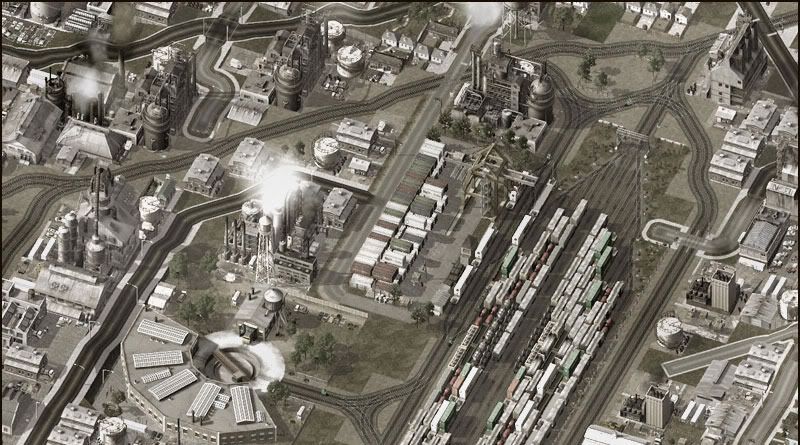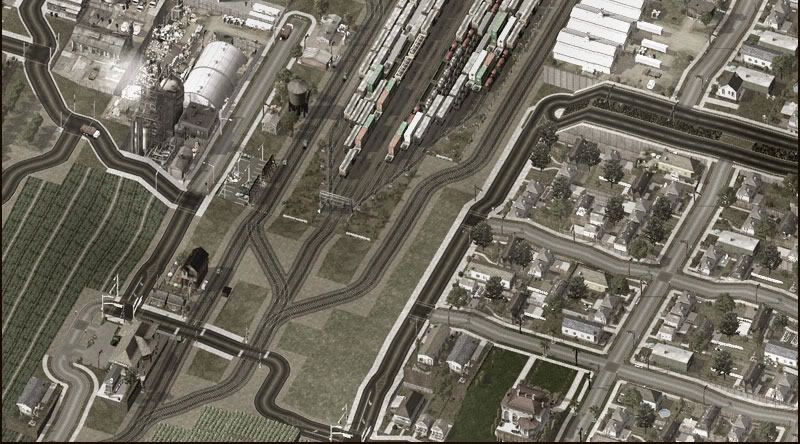 Such meaningful tasks performed at the rail yard there were axle-re-lubing, just-in-case track re-gauging, and cow catcher de-cow-ing. Train cars were also washed, cleaned and prettied up there; locomotives would be loaded up onto the roundhouse turntable and spun to be dried off, much to the sickness and nausea of the engineers. But they were men of great fortitute and didn't throw up all that often during this drying procedure.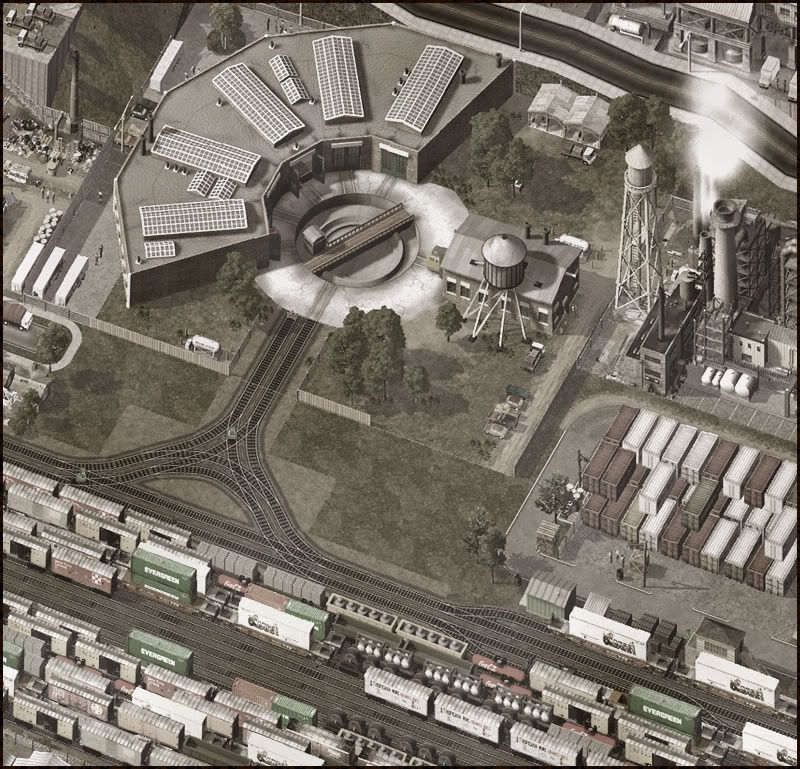 More than one anthropomorphic locomotive was known to be seen at the rail yard and roundhouse, cavorting and talking about their days and, at the same time, providing simple life lessons from their experiences to whoever paid attention long enough. It is not known whatever became of these friendly, talking, magical pieces of industrial hardware...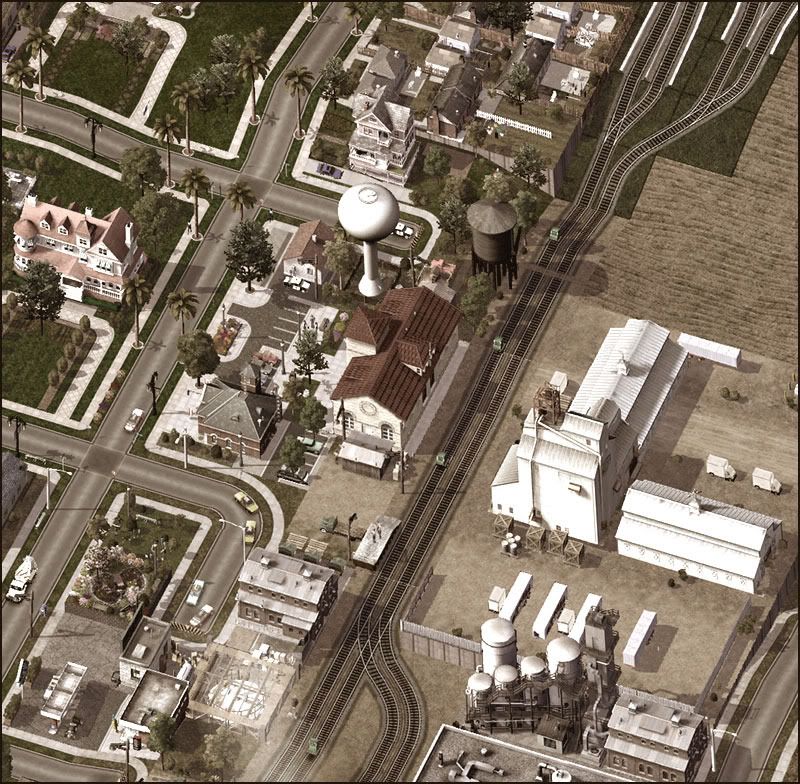 Rail depots invariably sprouted small towns around them, acting as feeders for the sorrounding farms to export their goods to parts unknown. Shown above is the passenger depot in Bloomville, just north of Centropolis. These other small villages and towns in Grant County were easily linked by the presence of the rail lines, forming some early commuter networks. Much of the early growth in Grant County was centered along the axes of the rail lines. Growth and prosperity soon followed as people came out west in search of food or, perhaps, employment.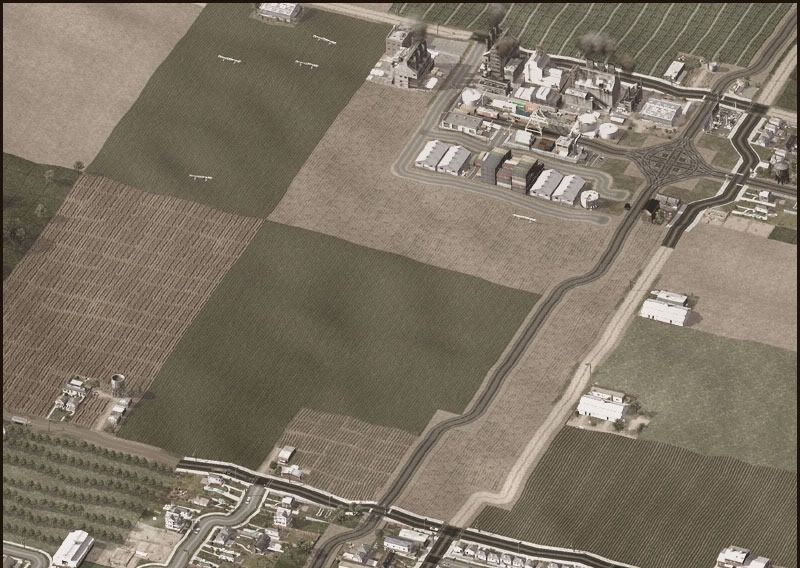 Pictured above is the Town of Dayton. Eschewing cardinal and intermediate directions, their jagged and confusing road network has become a point of civic pride.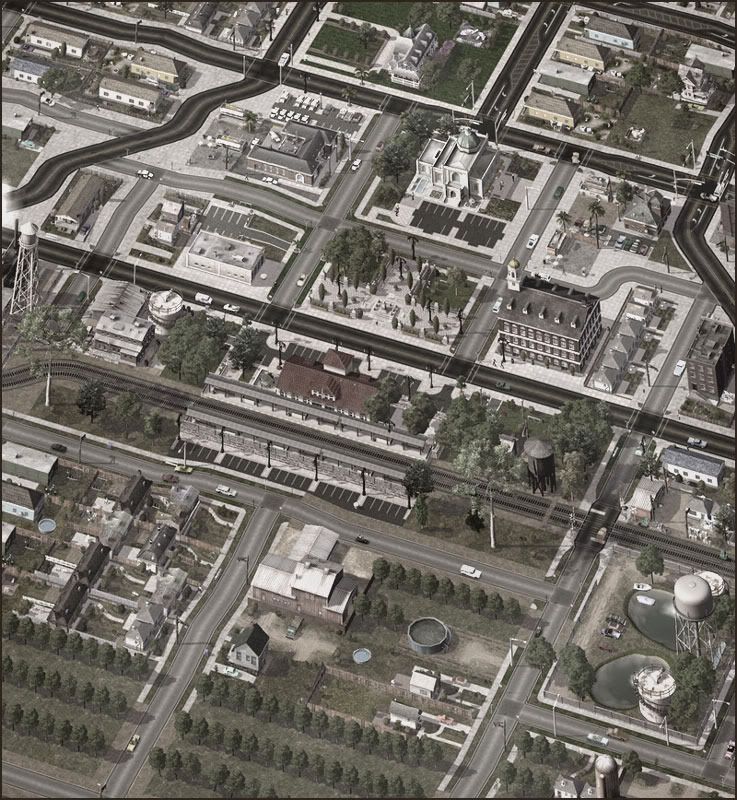 The Town of Saint John, due east of Centropolis, had built their entire downtown core around their commuter rail station, showing how the railways have become integrated as a fact of life in the communities in Grant County.
The other towns not close to the rail lines were neglected and forgotten, however, left to rot into obscurity or coast along of their own volition to inevitability, underrepresented and ignored. Hey, if there are winners, there have to be losers too. Right?