City Highlight - Town of Maplewood

Located somewhere west of downtown is a sleepy little burg. Sprouting up along the banks of the Blue River lies Maplewood, a blue-collar town that would become one of the largest suburban cities of Centropolis. This highlight looks at Maplewood as of Development Stage 2 of the regular city journal updates.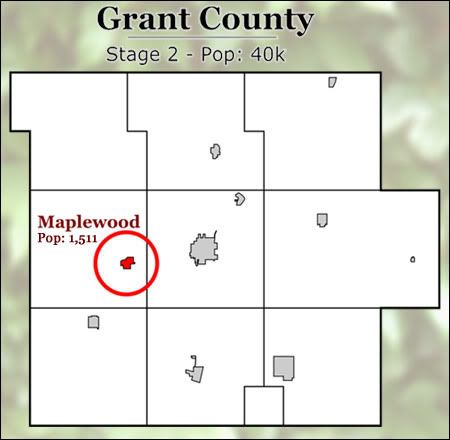 Above is a Wikipedia-style locator map showing Maplewood's location in Grant County at Stage 2. And following are some quick facts about the town.
    -Located in it's namesake township (Maplewood Township), Maplewood is centered four miles west of Downtown Centropolis.
    -Maplewood was founded by a group of Irish immigrants who moved to the area after being displaced by a molasses tank explosion. Now that's what I call a sticky situation!
    -It is possible to reach Maplewood from Centropolis and St. John by floating drunkenly down the Blue River in an inflated inner-tube.
    -Maplewood is run under a strong-mayor system, meaning the mayor is given vast powers to destroy things, plant trees and spend city funds on very elaborate landmarks of questionable benefit at his or her whim. Actually, this is the case in all of Grant County, so it isn't really that notable here.
---
And here are some historic photos!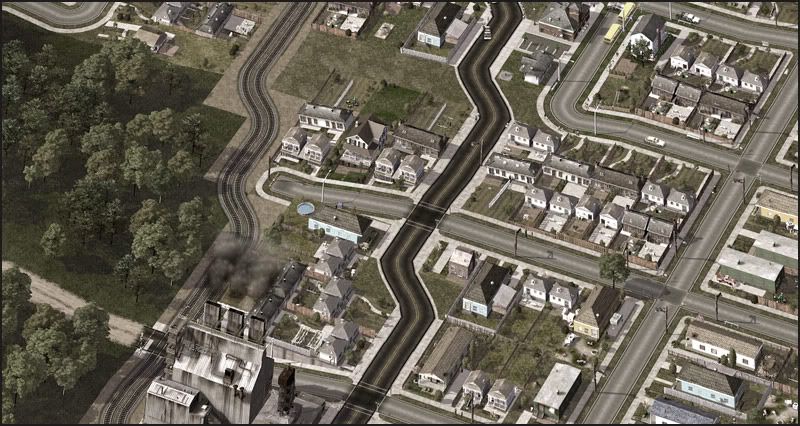 Easy rail access linked the town's factories to the greater rail network and allowed for commuting between Maplewood and the offices in Centropolis, fostering early growth as a major suburb in Grant County.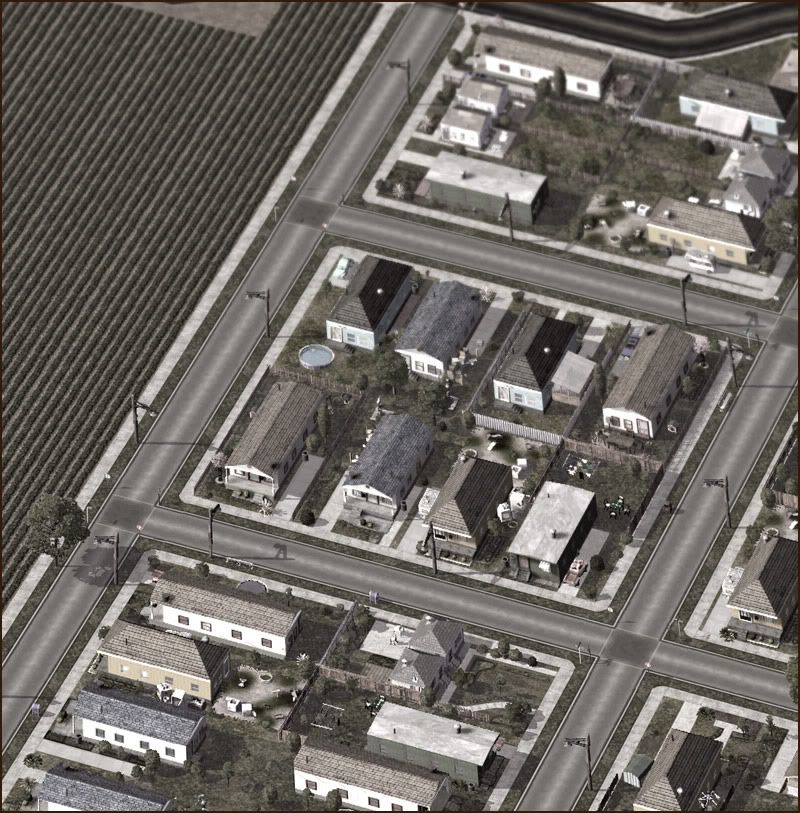 [image resized. The max size is 800x600 or 600x800 pixels. Thanks - Chptrk]
Affordable housing for lower- to middle-class workers was an early draw for growth in Maplewood.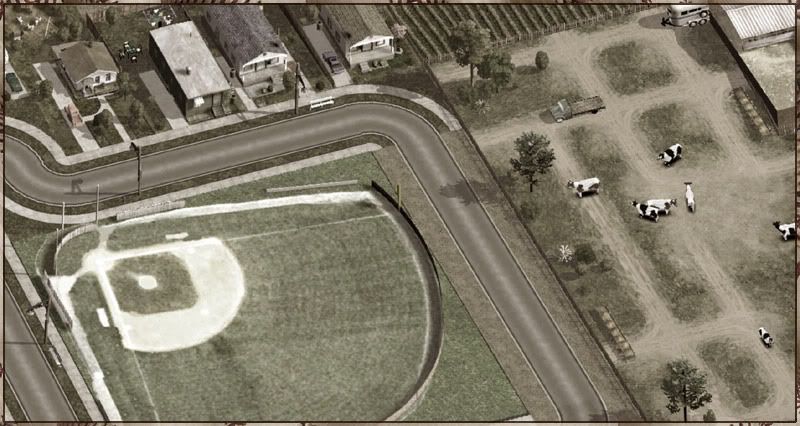 Kids of all ages would meet at the ballfield to toss around the old apple. This ballfield also hosted an adult squad, the first Class F-and-a-half Very-Minor-League-affiliated team in Grant County, named the Maplewood Cow-Tippers.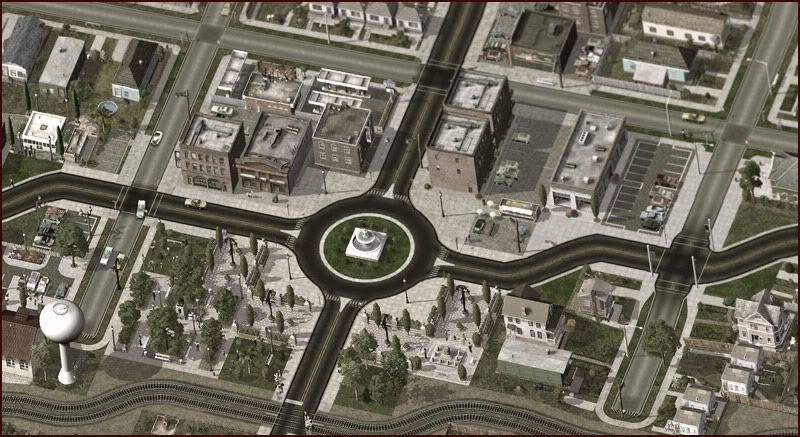 The old downtown section of Maplewood, showing a bit of the small-town charm.
---
A vertical panorama of Maplewood, along Cerulean Avenue and the Union Specific rail line: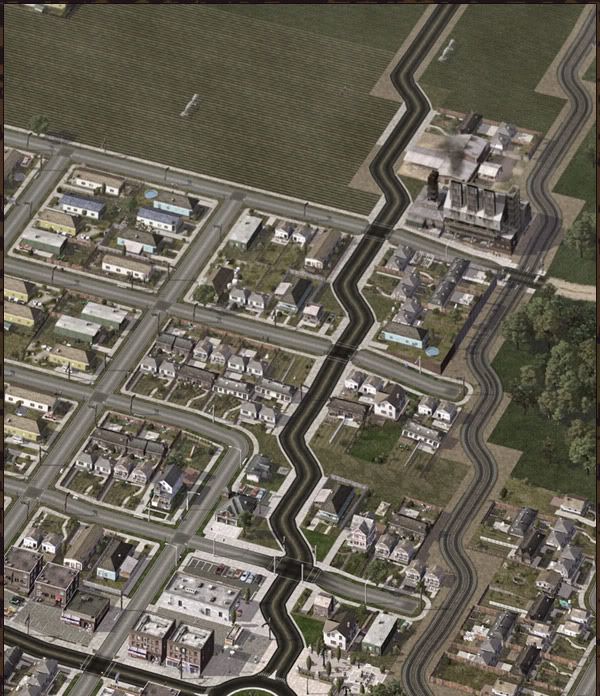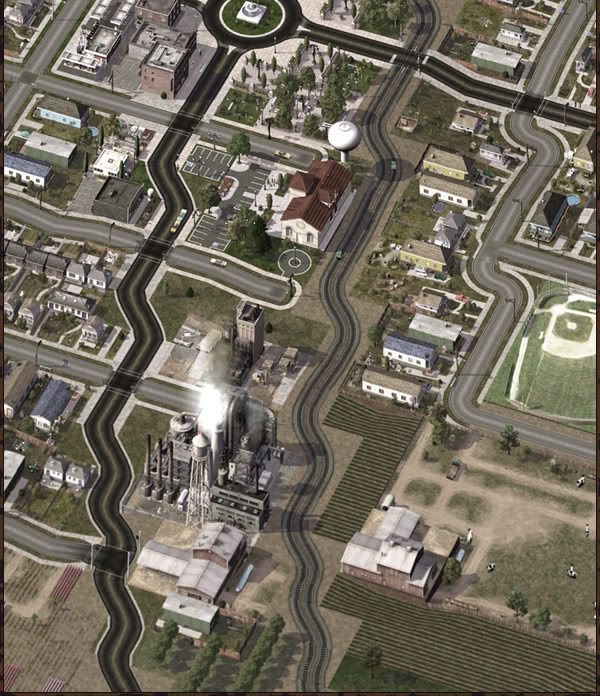 ...And finally, a high-up aerial shot of the whole town: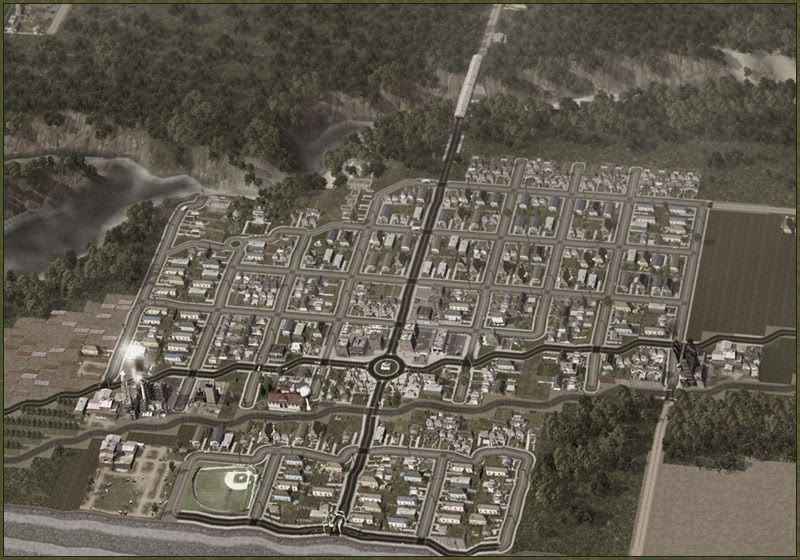 ---
Maplewood also had a municipally-enacted early bed-time, so this is all for now! Take care until next time!