Spruce Grove: Downtown
Entry posted by beebs ·
78 Views

Update time! Apologies for the delay, I was forced to format my computer over the weekend.. things were becoming nearly unusable. Worry not though, everything was able to be backed up just fine! Anyways, lets see what Spruce has for us today..
The heart of downtown! The city recently purchased a few buildings where the avenue sits now, to make way for the expanded avenue. Many residents were frustrated by the decision but agreed it was necessary to alleviate many of the traffic woes.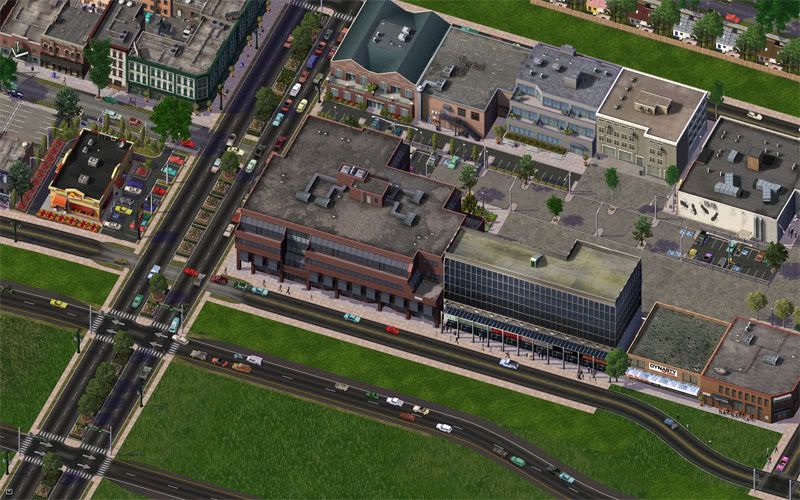 And as mentioned in the last caption, the traffic woes.. since the expansion of Calahoo Rd., rush hours have been manageable as commuters return from Edmonton. The outlying communites around Edmonton are popular places to live, giving the small town feel with the big city only minutes away.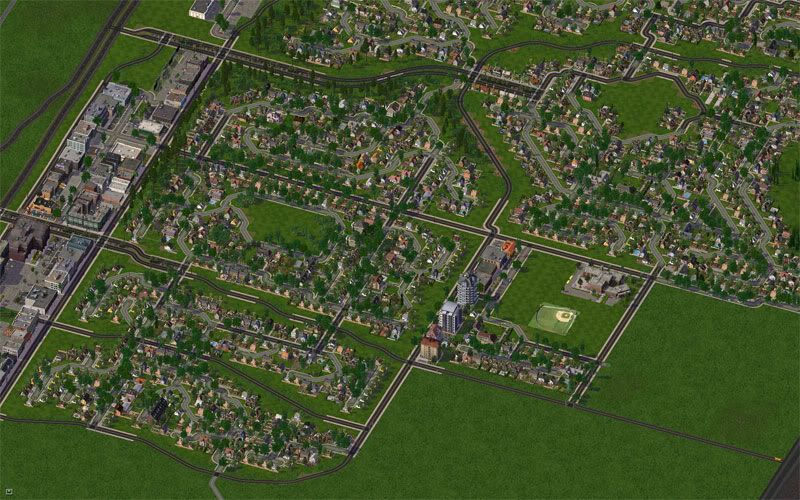 And last, but hopefully not least, I realized I've never shown an overview of the city yet. So.. here's an overview of the city.
And that's all, folks! Hopefully, you enjoyed this rather short update.. we should have a larger one in store for the weekend. Until then..