Spruce Grove: Shots of the Grove II
Entry posted by beebs ·
108 Views

Well, I guess it's update time again! So soon, I know.. I ended up having a bit of extra time today, just enough to squeeze out a few more pictures of around Spruce Grove. With the help of this map, hopefully you will be able to place yourself a bit better.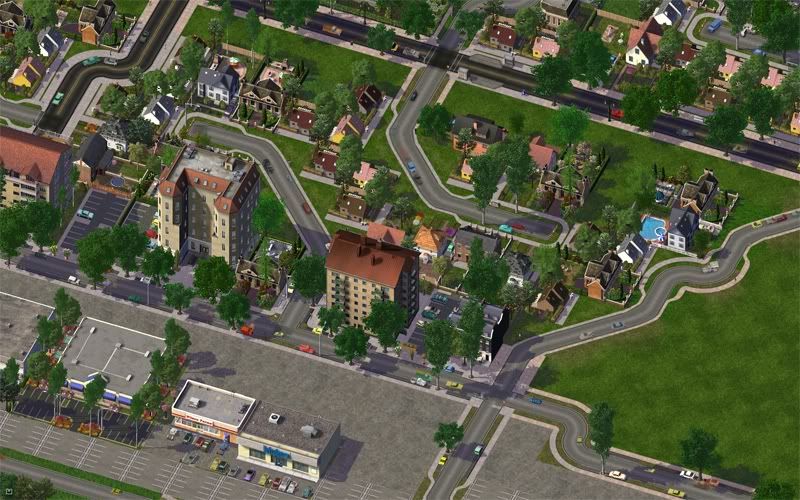 Well, here's the Forest Greens area. The commercial here is starting to get a little aged, and some of the shops have undergone slight renovations to improve their street appeal. Some residents have expressed discontent over the large cement "fields" that are left empty, leading to garbage and shopping carts collecting there.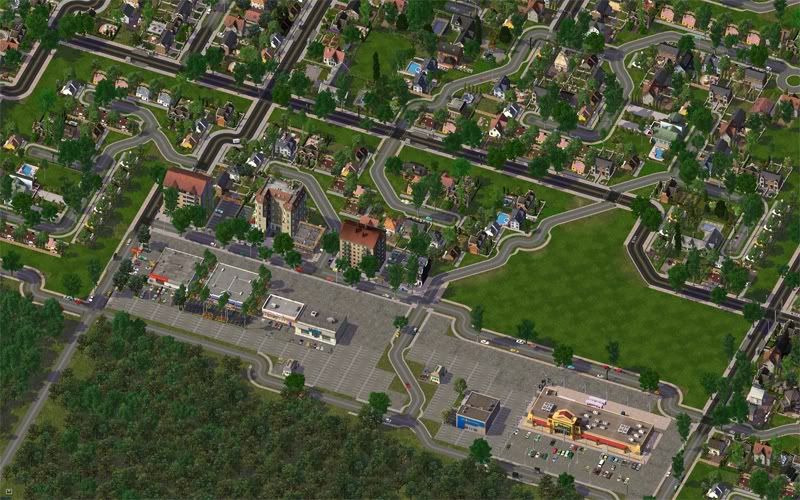 Here's just an overview of the general Forest Greens area. You can see a rare midrise poking up behind the commercial. Pretend the forest at the bottom doesn't exist. It's obviously wonderful housing or something.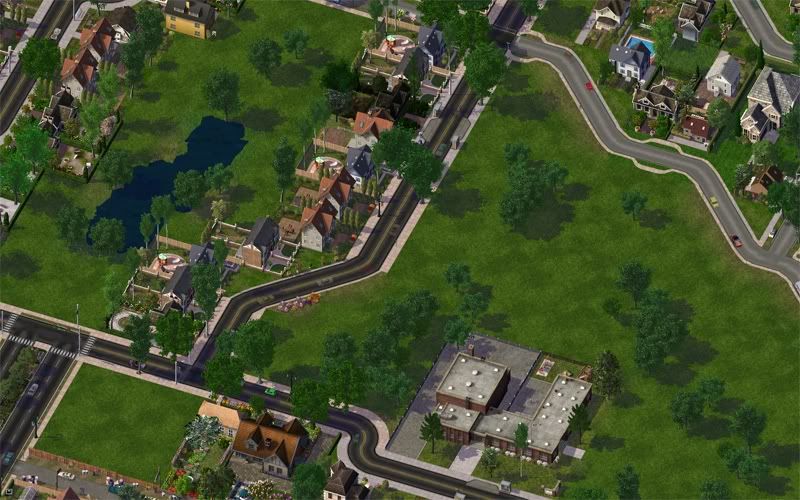 Here's the towns elementary school. There are rumblings for a new one to be built in one of the new areas around town, as Spruce Grove Elementary is getting near to over capacity.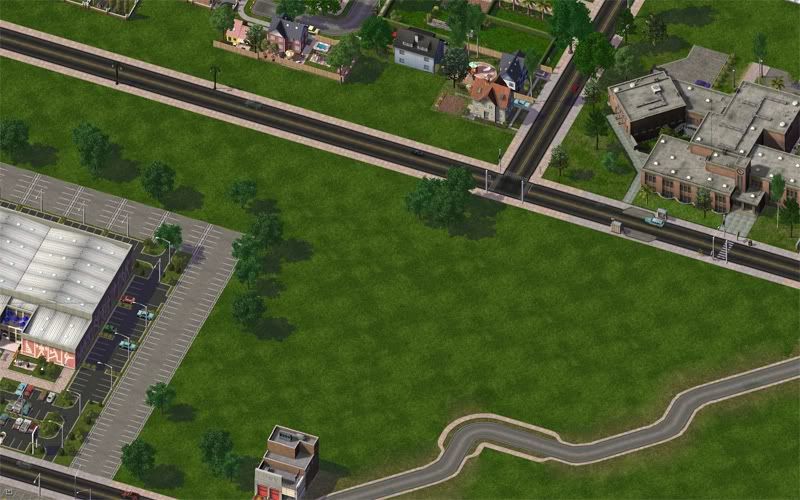 And here is the multi-sport facility to the left along with Grove High School to the left. The sports facility was built with the aid of the Alberta Government, holding a pool, gym, workout facilities and 3 curling rinks. Considered state of the art in it's time, it's nearly time for it to undergo some renovations.
Last, but hopefully not least, here's a general overview of the Spruce Grove area. If you're referencing with the map, try turning it around... I took this picture "backwards", by accident. 
(Although, according to my region view, this orientation is the "correct" way to view things, and it is in fact my map that is backwards
)
That's all I've got for now.. be sure to pop in next time.. Red River may find the (until now) imaginary river that shares the towns name.