Red River: Around the Prairie II
Entry posted by beebs ·
48 Views

Iit's update time! Apologies for the infrequent updates..work is keeping me hopping and I feel I need more time to relax and just chill than I do playing SimCity... things should begin to pick up again within the next few months for us though, hopefully!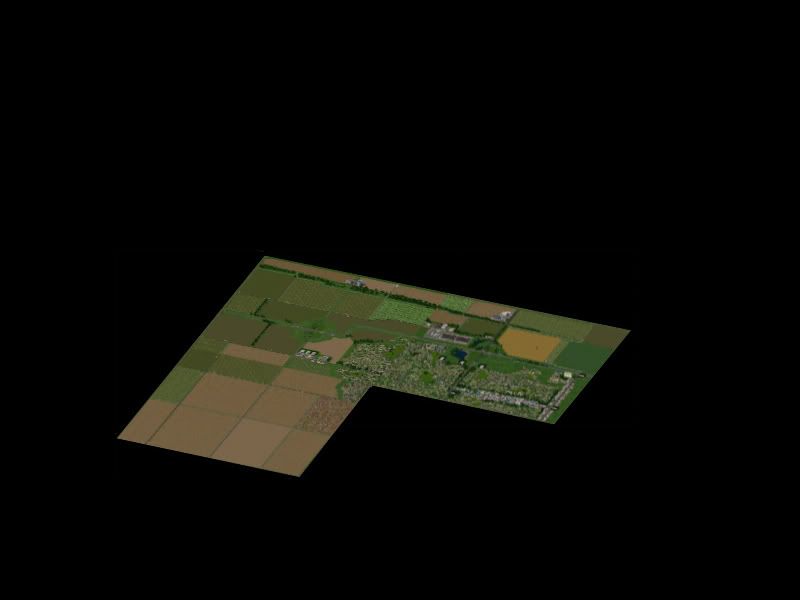 Well it's about time I showed you what Red River looks like from the air. So.. er.. here's what I'll let you see so far.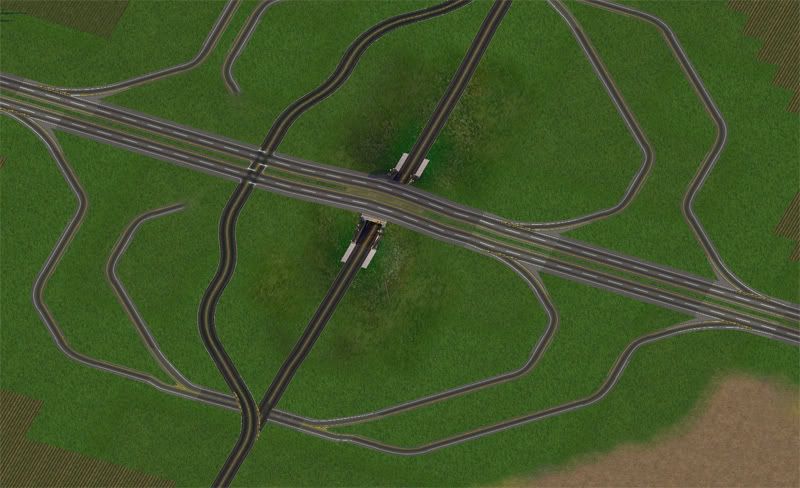 Lets put our focus on the left (western) side of things. Here's a new interchange under construction. The keen eye will see that there are girders blocking off access to any part of the interchange. All that is available at the moment is the simple stop.
Moving on, here's some residential backing onto some farmland. The town has already got plans for developing the farms.. all it needs to do still is buy it up.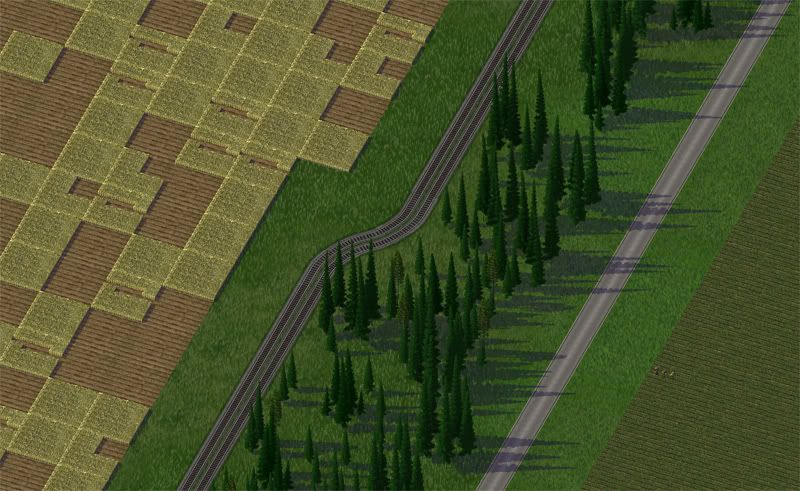 Speaking of farms, lets take a peek around.. here's two on each side of the railroad tracks that pass nearby.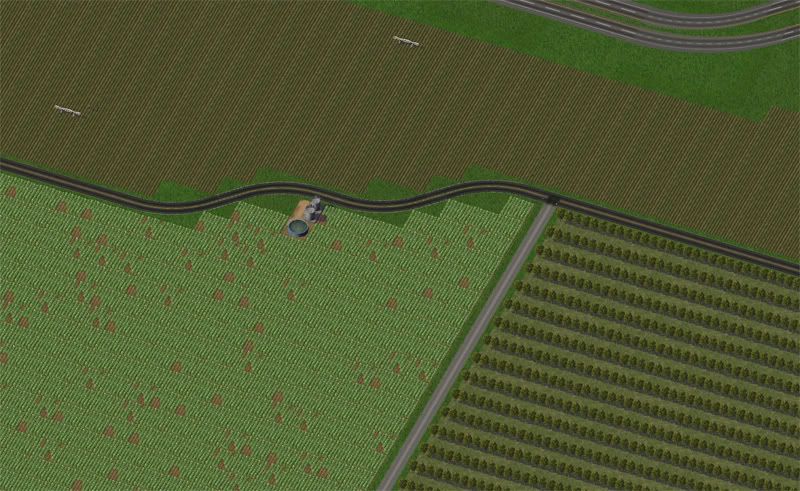 Oop, here's some more.. that's the Trans-Canada at the top. And god, do I love those smooth turn puzzle pieces.
Simply some more housing development.
And this is on the far west side of town, where Baker Road meets Township Road 542, and turns into Range Road 423.
Hope that quenches your thirst because.. that's all, folks!