Red River: Happy New Year!
Entry posted by beebs ·
56 Views

Finally, once again.. Iiit's update time!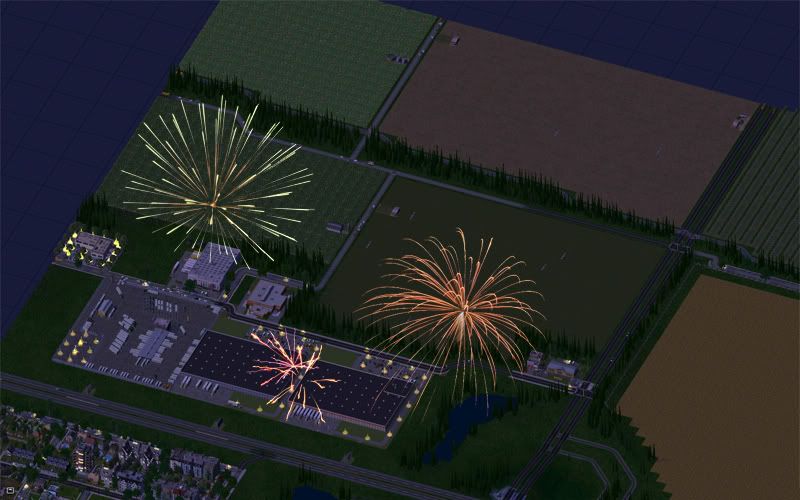 Yeah, it's really late. But I said I'd show you Red River's new year, so here it is. Happy New Year!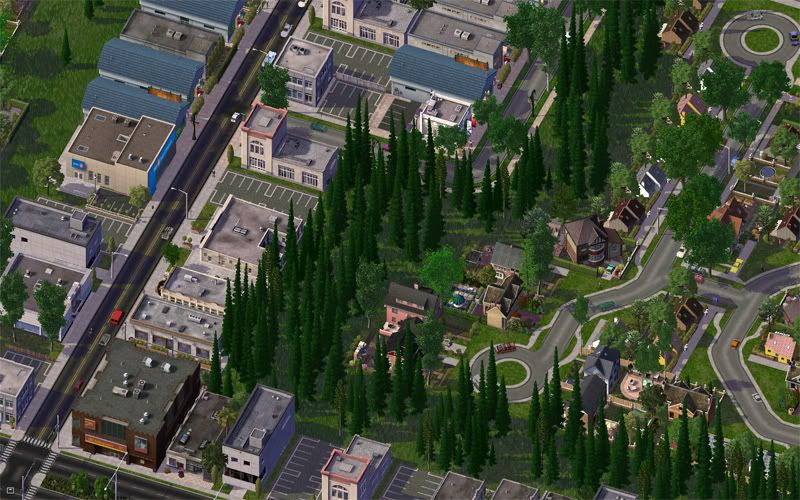 Here's some commercial that I've finally polished up.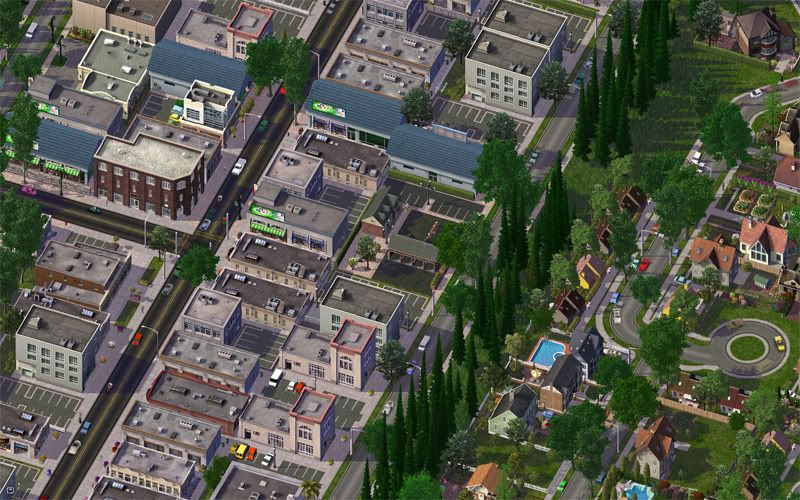 And just further up the road. I've still got a bunch of work to do on it, I think.
And, like I said.. here's the new MIS! Why couldn't have maxis included this with the original game.. I can't live without it now!
I'm going to redesign that rest stop area that I had, it just didn't work with the MIS interchange there. I'll come up with something, worry not.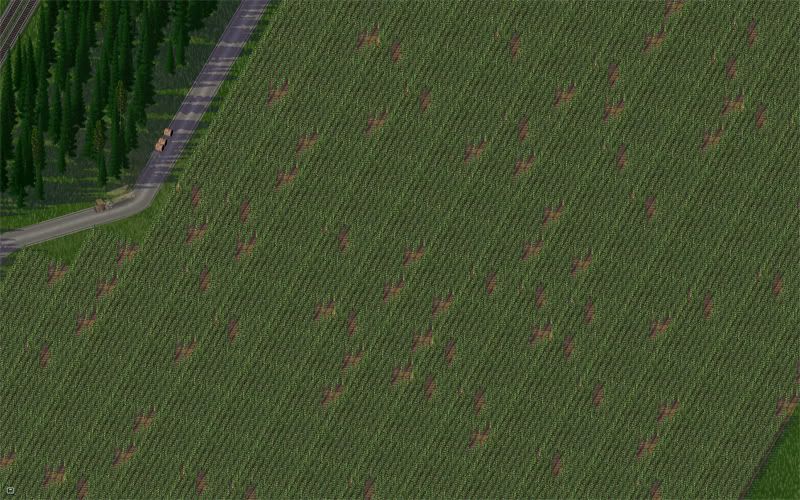 And finally, here's some farmland north of the town. With some haybales on the road. Or something.
Well, that's it folks! Hope that satisfies you after that wait!