Big Box Power Center II
Entry posted by beebs ·
62 Views
Iiiit's update time! *wheeze*.. sorry guys, had a busy week. Hopefully this update should make up for it!
Commercial area has expanded down near where the new hotel construction is. That has been delayed still, because of the fire, but it's slowly getting back on track. Just as a note, this is a continuation of where the commercial in the previous update left off.
Wal-Mart! BMO! McDonalds! Blockbuster! Happening little town indeed.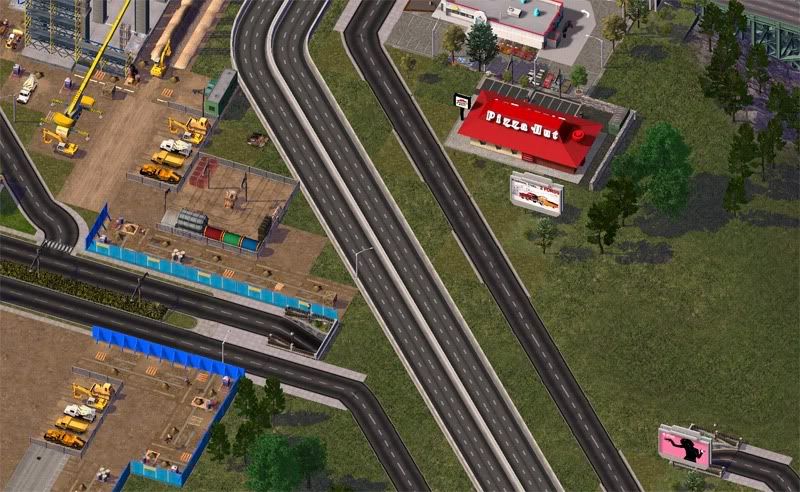 The intersection has been re-done here, to allow smoother access off the highway, and into the commercial areas. Another exit will be added, once the hotel is completed.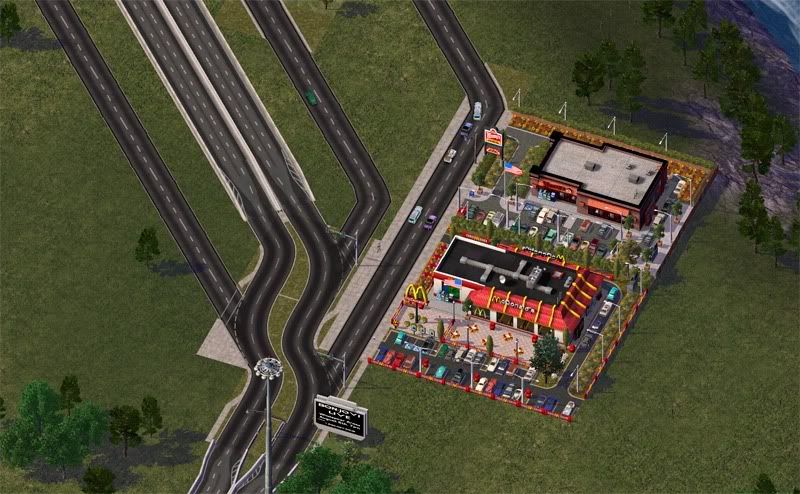 You can see how the exits are done here. First is for Capilano Avenue and the second is for Forrster Drive.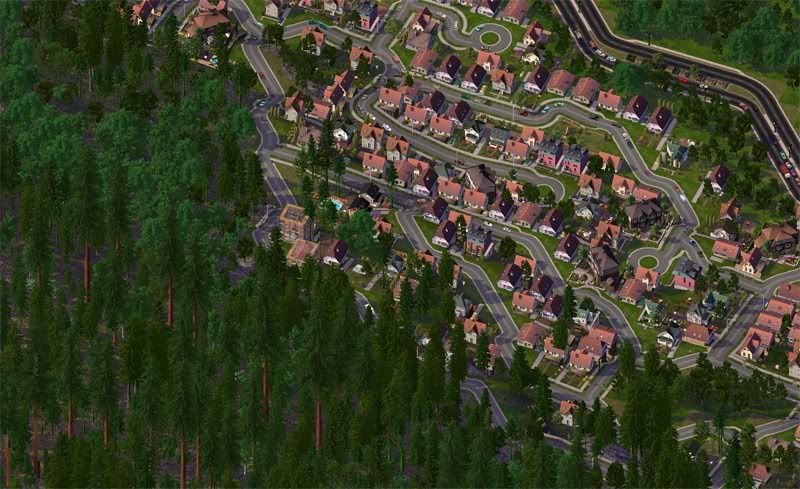 More residential. Yay. Badingbodonk.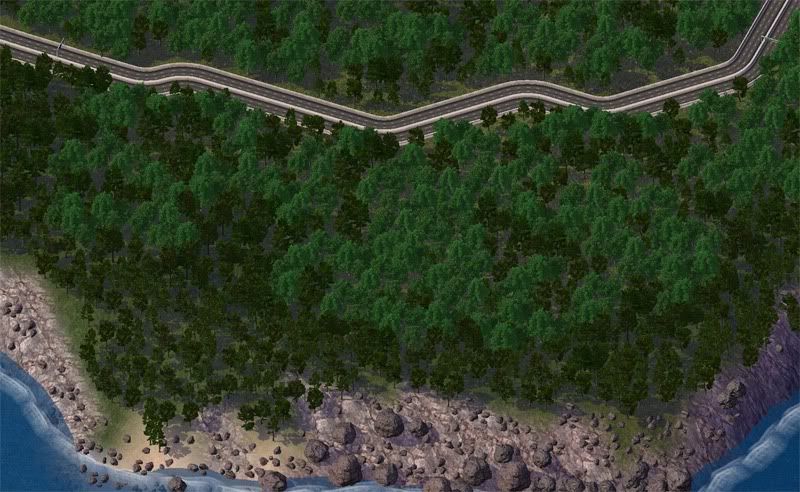 And.. well... just for the heck of it, here's a shot of the H7, down by the river. Yipee doo.
That's all for now, folks!