Terrace Park
Entry posted by beebs ·
55 Views

Woah, man! New commercial! Crazy terraced park! Now some of you might be wondering "How'd he do that?"....
The land was already sloped when I got there, all I needed to do was make the terraces. Quite simply, I picked a piece of land at the right height and plopped a road down. Just one. Then keep hobbling along like that, one at a time. Of course, you'll end up with a patchwork of one blops of road all over, but that gets cleaned up later.
This is just to level it out.
Keep blopping. You can use the roads to help form the shape of your terraces too. A lot easier, I find, than using the quick level brush in god mode.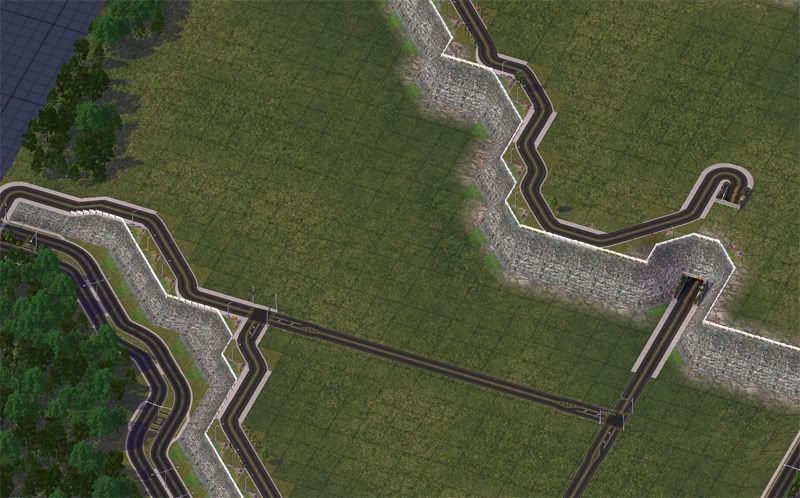 Once it's how you like, remove the blops of roads, add some walls in and voila! Prime real estate for commercial development and parkland!
Hope you liked the mini-tutorial/update!