Road Expansion
Entry posted by beebs ·
71 Views
Iiiit's update time! I have got to get working on that newspaper I keep blindly promising you all..
Well, the city decided to do a little work on its roads. This one here is jam packed come rush hour, and pretty busy during the middle of the day. As you can see, however, there is much room to work with for the city to expand.
Here's a look at the other side, where the road merges onto the avenue. With so much traffic, that becomes nearly a bottleneck from 4:30pm til 7pm.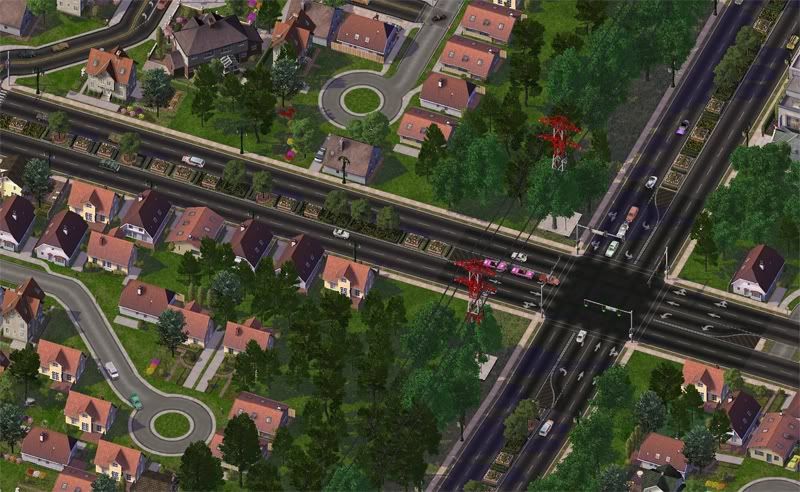 Here's a look at the upgrade (dang this city works quick!). Turn lanes, 4 lanes of traffic.. things are a lot smoother now.
Ooh, full intersection! Commuters loving that.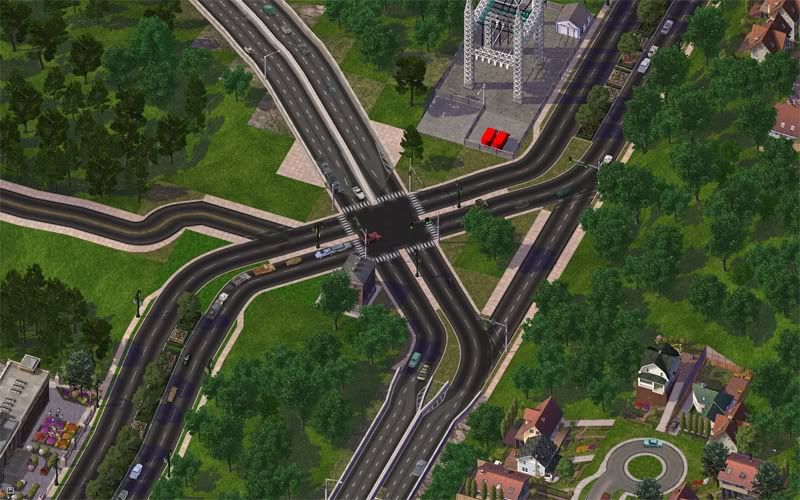 Here's the city's next project. The hope is to have this intersection become almost entirely a free flow, without impacting the residential around it. This will be interesting.
That's all for now, folks!