It has been a long time since my last activity here on Simtropolis, since April 2013 (!) to be exact. Thanks to this rainy summer and the enormous amount of available custom content I recently started playing SC4 again, of which you can see a bit of the result here: I introduce the Island of Stil!
Stil is a small republic (Stilnem Repblik) that encompasses the volcanic island of the same name. Its volcanic history made for a very mountainous landscape. The middle of the island is marked by the deep blue old crater lake (Lag w-Stil). Most of the 34.000 inhabitants live in the valley that connects the lake to the harbor, scattered around the coast there are some small towns and hamlets. 
As the update title has revealed, during this update we will focus on the crater lake and the towns on its shores.
In the middle of the lake Templom Arkan (the old monastery) pops up above the water. For centuries this has been a refuge for a dozen of monks and pilgrims from the island. Nowadays it is still in use by the monastery, and accessible to the public. Usually the island is mostly reached by a 50 metre swim across from the shore
Leg-y-fels sits on the most inland shore. North to South a part of the lake ring road , Sand kar z-Leg (A1) can be seen. To the West is the road (A8) that twist its way up to the towns of Pas and Fels-w-Haw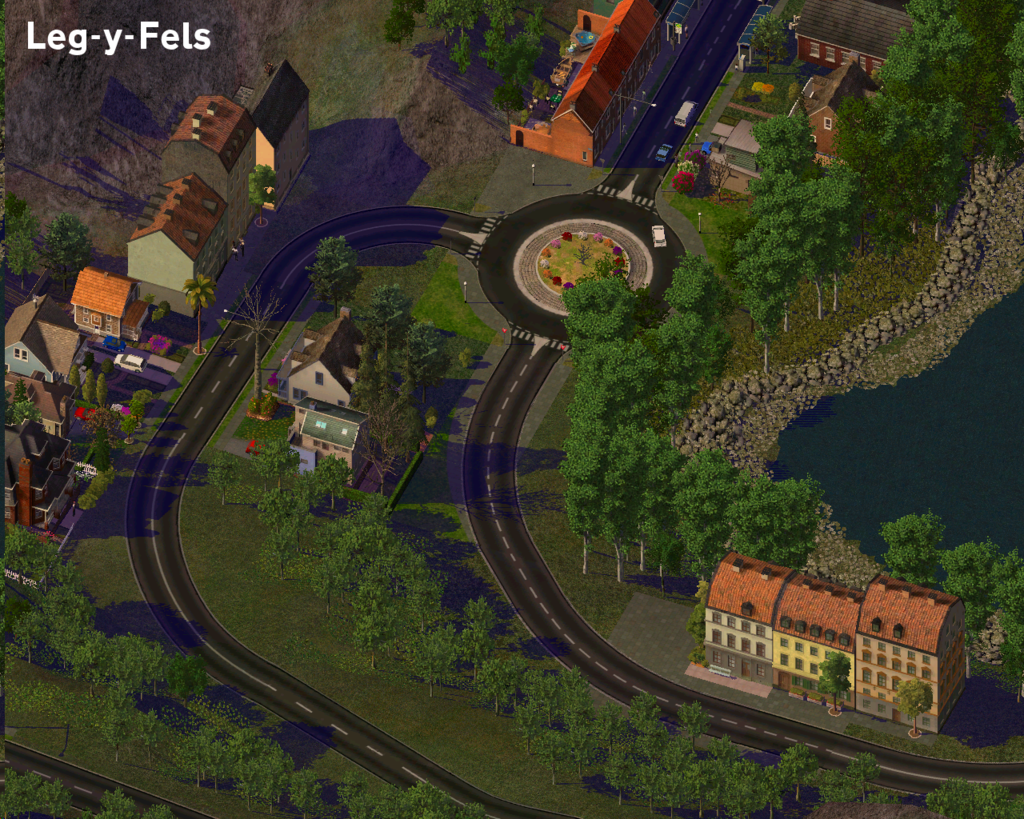 Driving around on Stil, you will never be bored by a dull straight, flat road.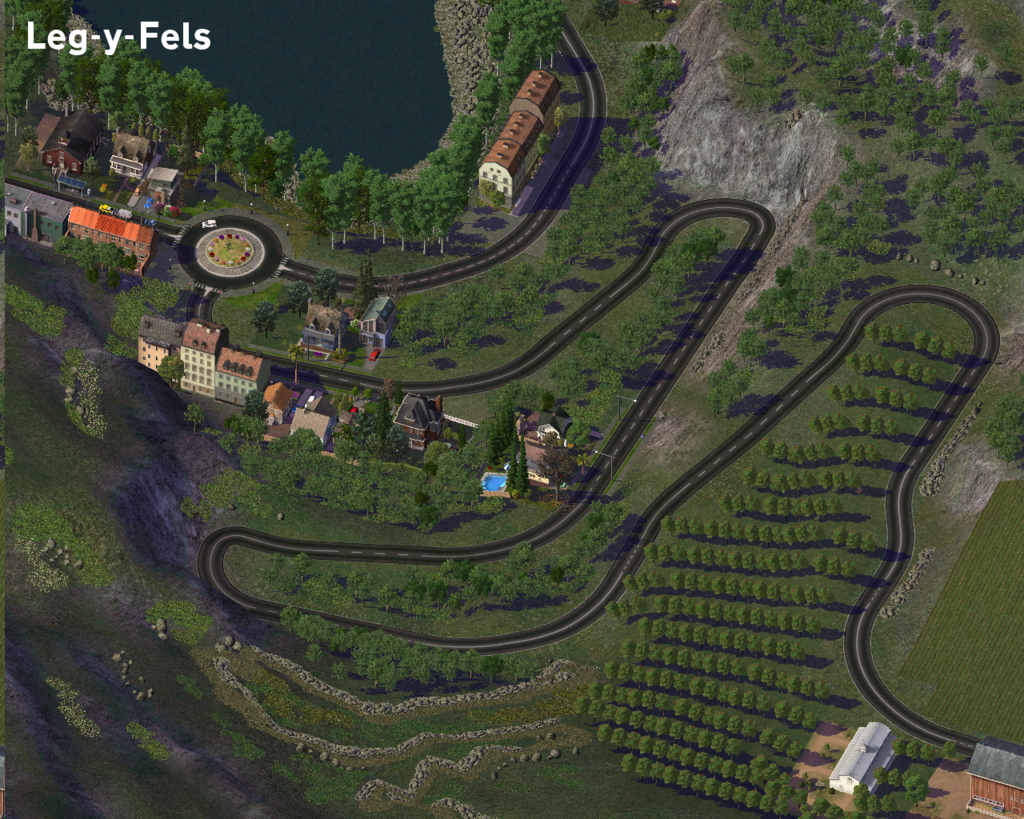 The town of Fels-w-Ekr, endpoint of tram line B, towards the right it runs through the densely populated valley down to the harbor.
The most outward end of the lake is decorated by the Kolum Se-Tonisem (Column of Saint-Anthony), patron saint of the island. The avenue going to the North is considered the main street of the island, as most governmental institutions and major stores are situated along the way
To finish this update an overview picture of the lake (still a bit rough around the edges)