Cleanup Begins
Entry posted by beebs ·
67 Views
Just showing a few pictures here, of the de-construction process in Capilano Valley. While not the true update I was talking about in my last post, I think I've kind of been teasing everyone a bit, with these skimpy one or two picture updates.. so here's a few more for you. Newspaper and comments should hopefully be coming tomorrow.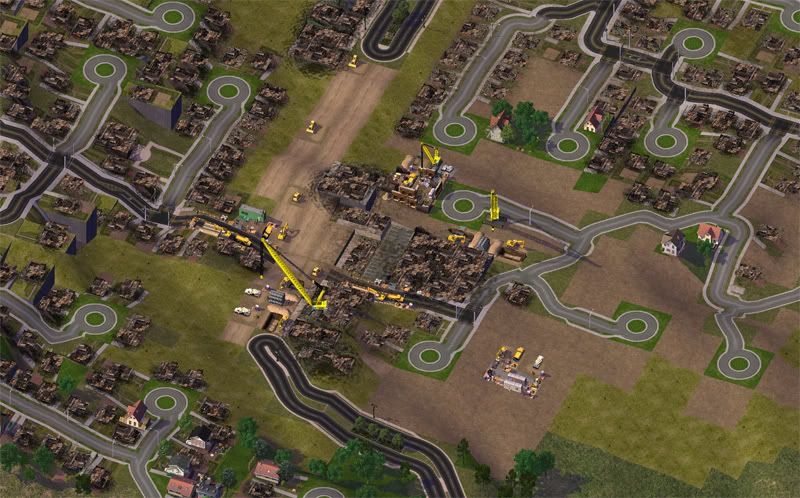 Due to the damage the roads took, many will have to be completely rebuilt. The city is undecided as to whether it will follow the previous design perfectly, but it is indeed looking at improvements.
A zoomed in shot of the previous.
One of the commercial areas which took heavy damage. Many pipes are being relaid as well, as some of the gas lines took damage.
That's all for now, folks!