Hotel Fire!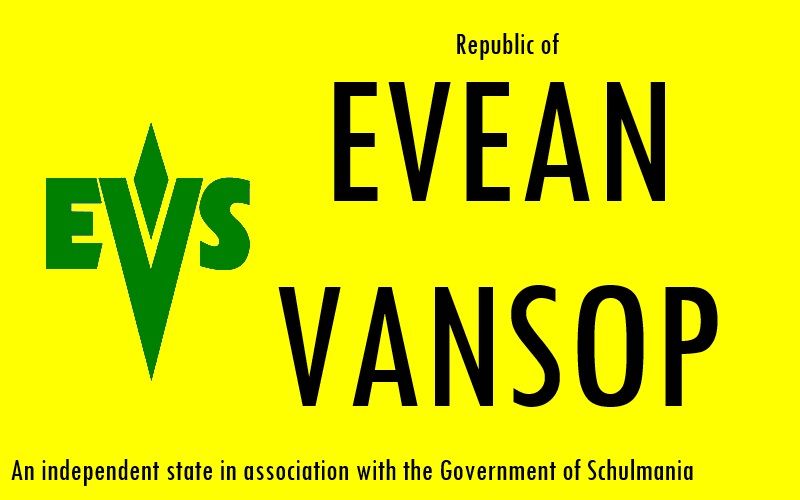 Hotel Fire
There's a major hotel fire in Doyacabsa, the capital. In one of the suburbs, the Island Plaza Hotel has caught fire. And, the fire department has been very slow to react. The local station is commanded by Fire Marshal Bill and he has been reprimanded nine times already. Let's see what's happening now.
This is how he earned his most recent reprimand...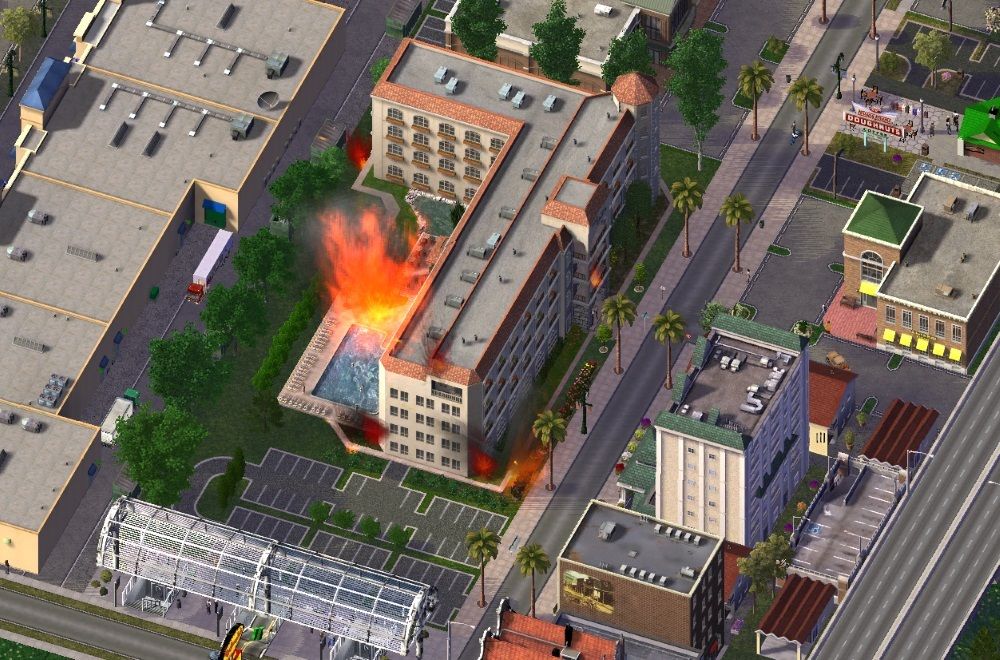 Here's the fire at the hotel, just off of the Murphy Highway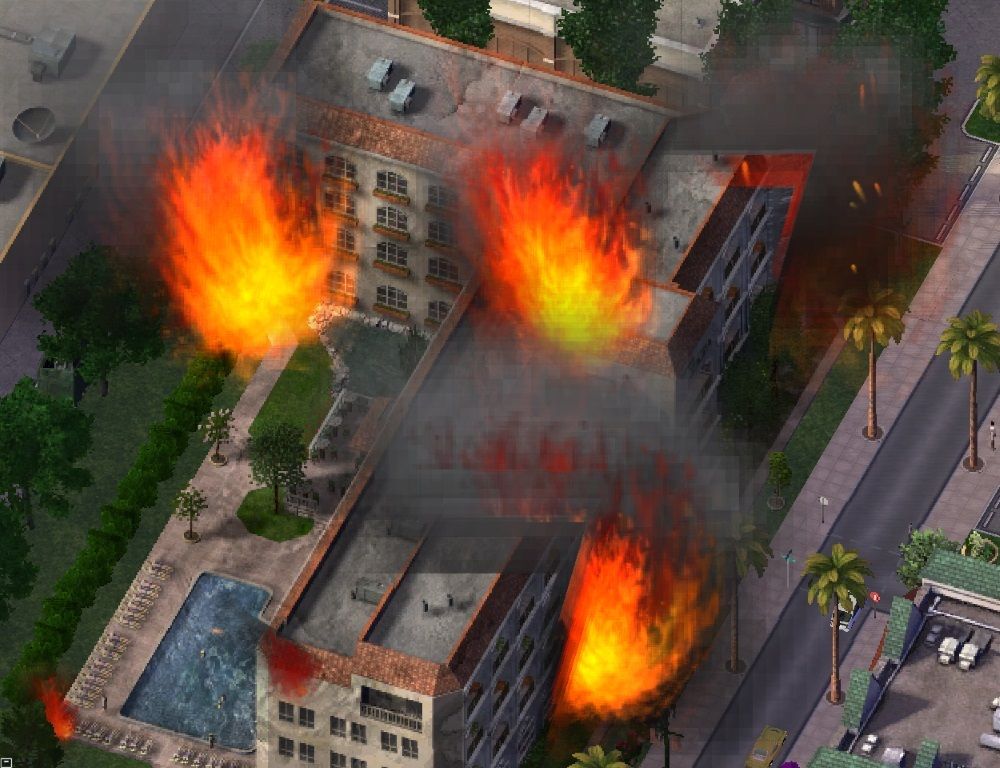 The fire engines don't seem to be coming and the fire is expanding!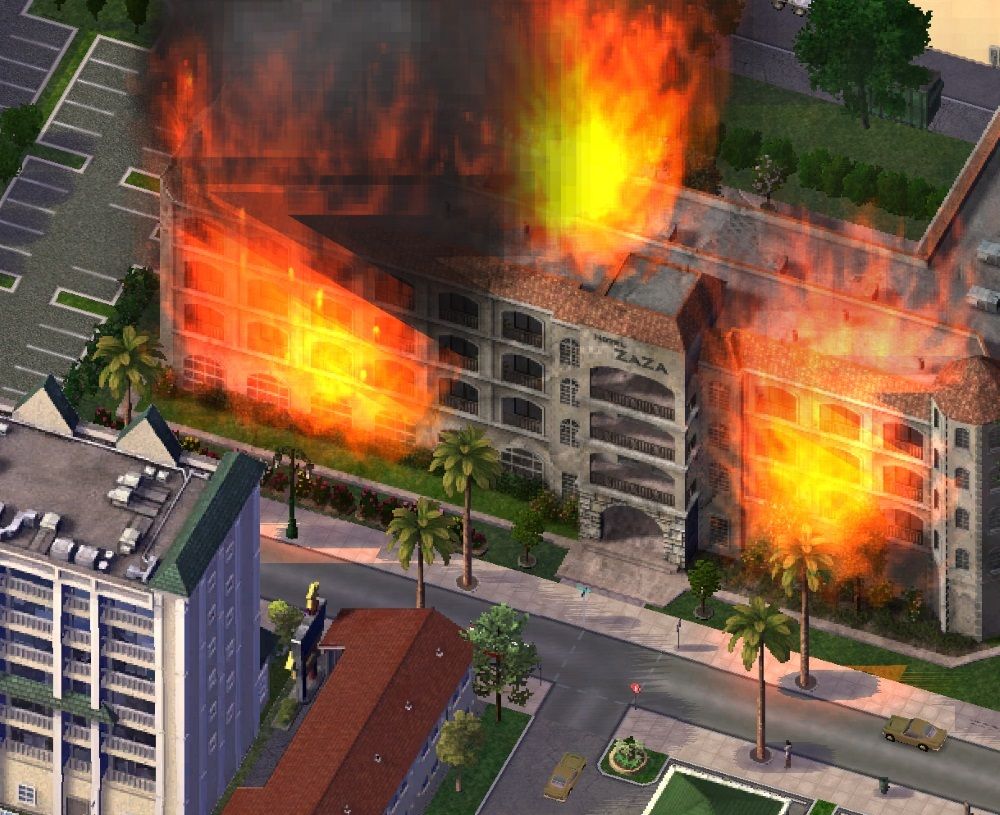 All hotel guests have been evacuated. But, where is Fire Marshal Bill??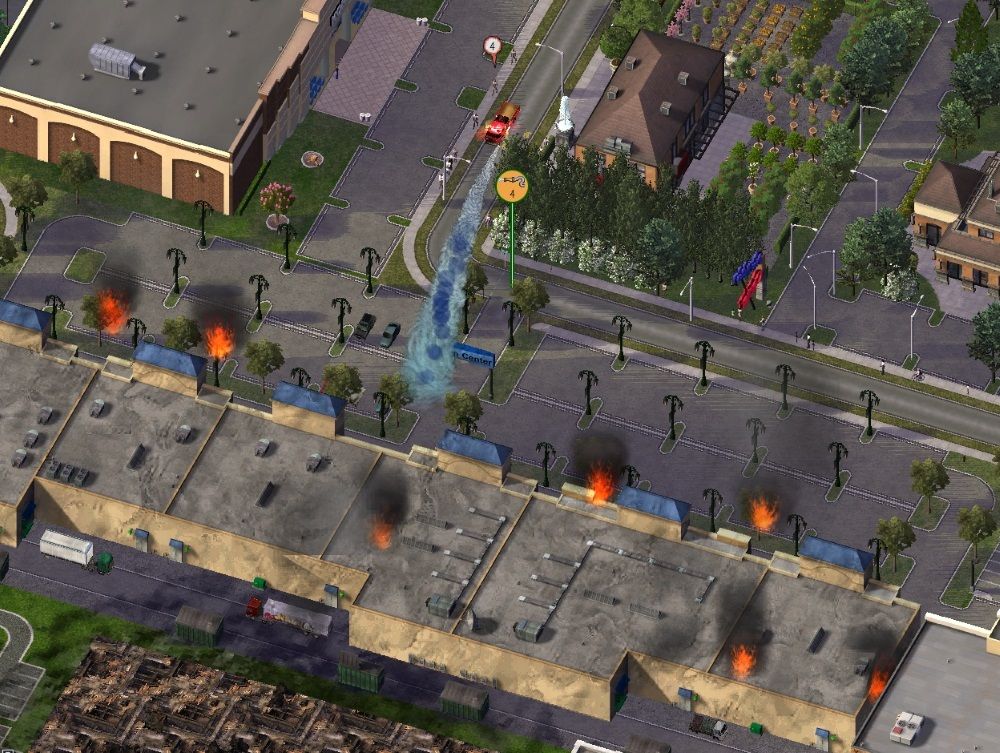 FINALLY! The fire department has arrived! Of course Bill is putting out the fire at the shopping center instead of the hotel. The hotel was a complete loss and will have to be demolished and rebuilt. Lepley Land Center suffered moderate damage. Of course, if the fire was contained it would not have spread to the shopping center in the first place.
What do you think should happen to Bill now? Reprimand #10?