Greyson Bridge
Entry posted by mapboy ·
301 Views
I'm proud of myself this entry as I begin developing the third city in the region of Hansburgy, Greyson Bridge.
This city, as the name suggests, revolves around the Greyson Bridge, linking City Centre to the Western Island.
Firstly the bridge is put in, and the links from City Centre are connected, included the rail line.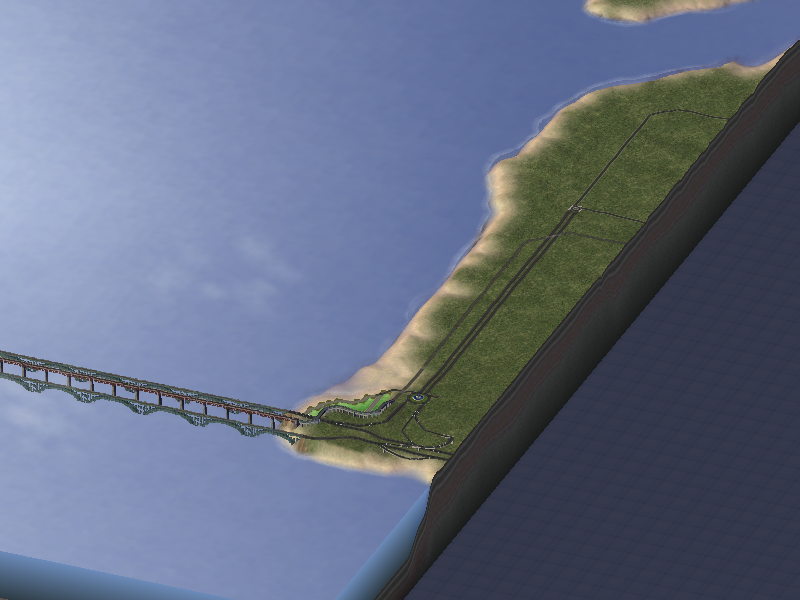 The city will utilise wind power, which is built alongside the interchange (unfortunately there is a link missing due to construction constraints [when NAM31 is released, I may go back and change this])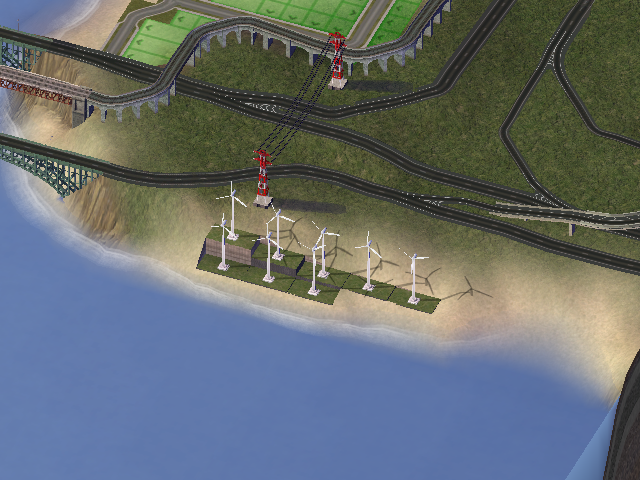 Growth on this side has been in high demand, with the medium density zoning quickly maximised.
Meanwhile, less intense development has begun over the bridge, with transport already developed.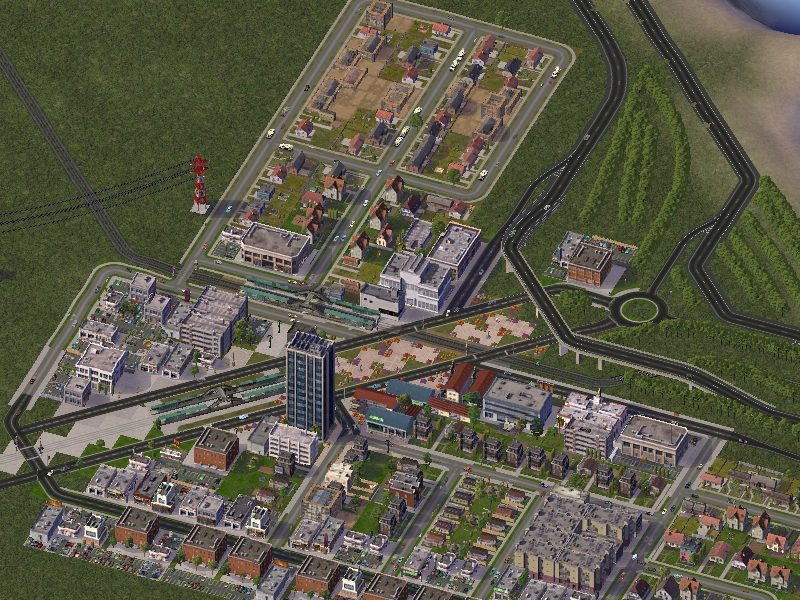 This land to the west is likely to be high demand now that the east is at the current capacity.
And here's a look at the region currently. The boundary of City Centre and Greyson Bridge is quite noticable...