A Return to City Centre
Entry posted by mapboy ·
267 Views
While Harbour Bay has grown, City Centre has been neglected, which unfortunately has led to a fair amount of abandonment.
However, the CBD has seen some healthy growth.
The construction of a country club sees some of the old agricultural land across the bridge to be converted to residential (this is also next to the airport)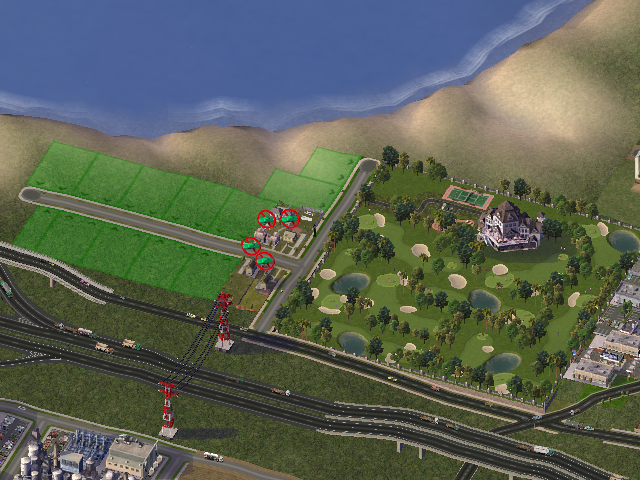 While nosying around at the commute, I found someone who enjoys the ferry so much that they will walk miles to work just to take it...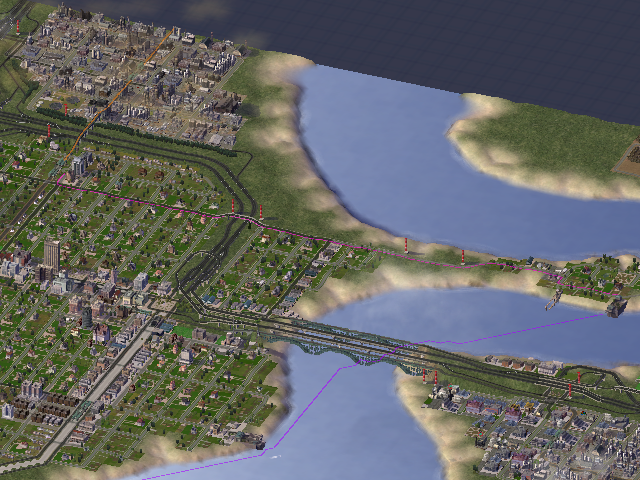 With a focus to streamline transport at the city centre, the old stations are demolished.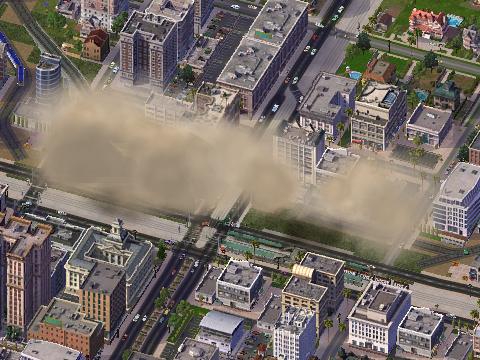 A single grand station is built, with an additional smaller capacity station to the east. Light rail stations have been moved to align with these.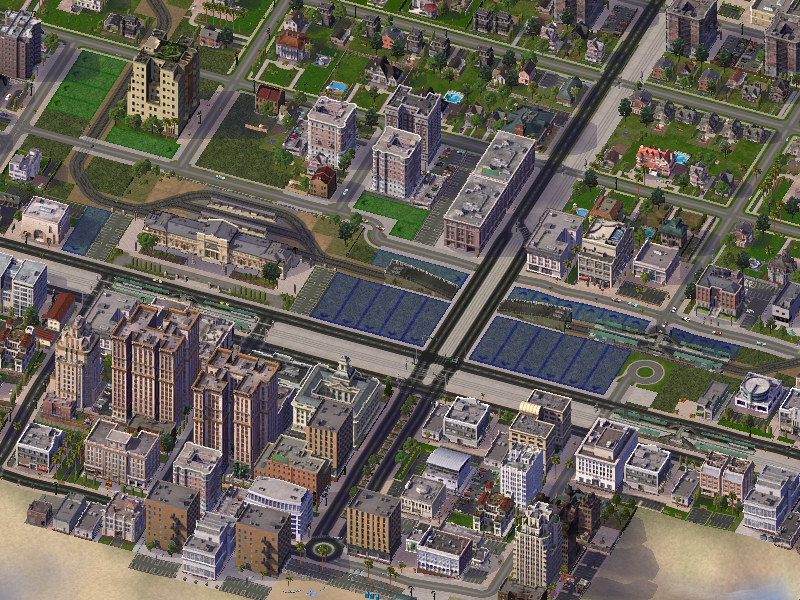 The tram line is also extended to the west to make a loop back to the rail. Future plans will link it back to the tram line again.
These few changes and some loosening on density restrictions have lead to notable growth in the area.
Returning to Harbour Bay, a few extra projects are also completed.
Capacity issues across the eight lane highway has led to the construction of a new bridge, and retrofitting of the interchange.
Further east, a single road is changed into a set of one way roads, capitalising on the heavy pedestrian traffic around the rail station for commercial growth.
Congestion north of this had led to more of the rail line being viaducted.
Meanwhile north of the bridge, a light rail system is installed with a connection to rail to service the ever growth area to the west.
The line is underground under the highway, but becomes at ground later.
A station is strategically located within the high density growth zone.
The line currently ends behind the airport, which surprisingly utilises the tram well.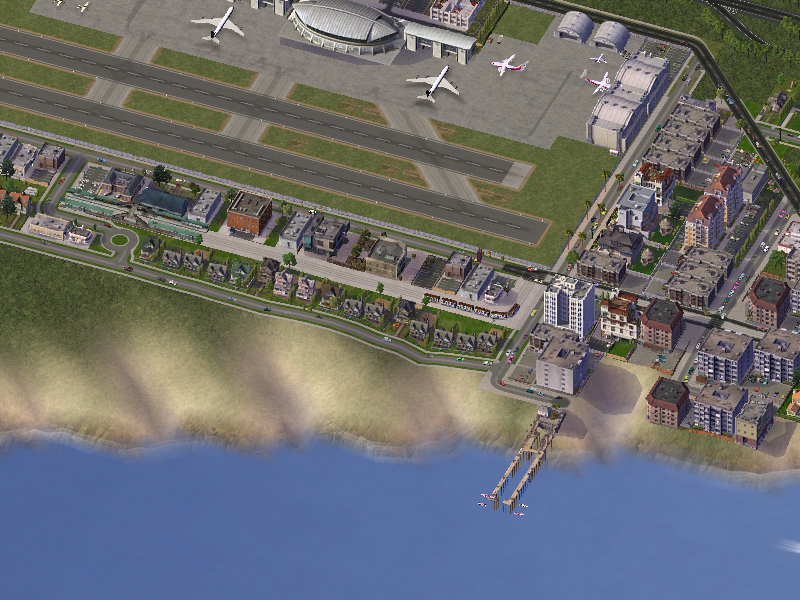 Reconfiguration of the industrial zone attracts high tech growth.
An interchange is also changed to account for connection to this industrial zone and a off ramp is removed as it is somewhat redundant.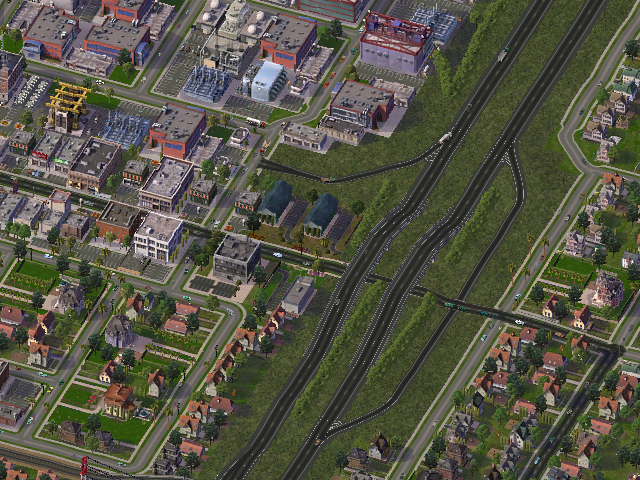 Things are certainly growing up and out.
And the transport network is becoming more and more effective.