Update #3: Expansion of Halbinsel (and a new railroad!)
Within a year of it's founding, the small settlement of Halbinsel has grown rapidly in the several-blocks-wide peninsula which gave the city it's name and where it was founded. Work has begun on the Halbinsel & Marquette Railroad, which would connect the fast-growing Halbinsel to the capital of the French Blue Coast, Marquette, on the west coast of the island the nation is located on. A small station was built on Main Street at the then-western edge of the settlement and continued west, with additional stops at Eaton Avenue and 1 Mile Road west of the settlement, reaching what would soon be Burns Center by 1840.
Halbinsel just after the expansion had started. The Halbinsel & Marquette Railroad can be seen heading west (left).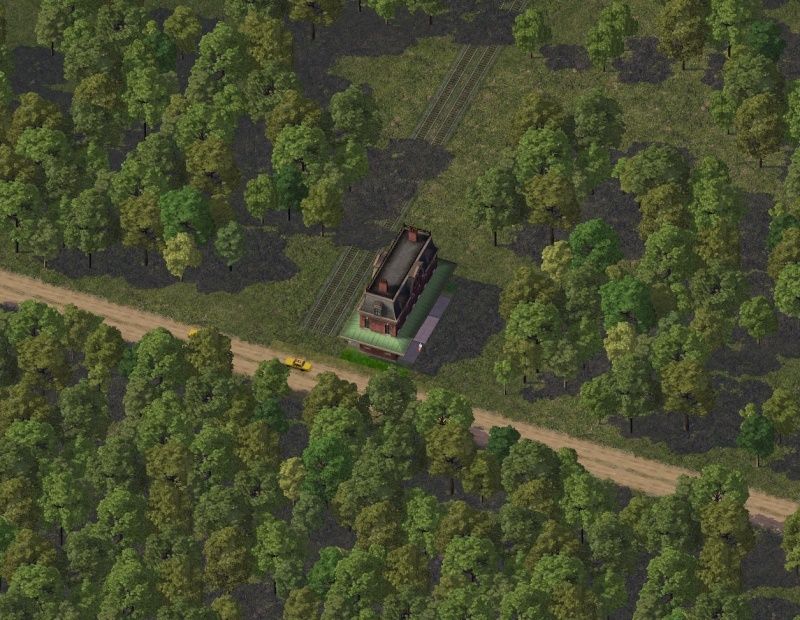 In 1840, a station was built on 10 Mile Road just south of Main Street about ten and a half miles west of Halbinsel along the Halbinsel & Marquette Railroad. As of now, the station is surrounded by forest in rural Burns Township, but it's about to give way to farms and the new town of Burns Center. Notice that the railroad itself is still incomplete.
The settlement of Halbinsel in 1840.
According to the 1840 Blue Coast Census, Halbinsel's population was 1,987 in 1840, with 966 commercial jobs and 1,860 industrial jobs.
Stay tuned for the next update, which will show the farms around Halbinsel County.