Terraforming - minor
here is some minor terraforming for wilmer city
the trinity river is running east to west and terminates in fulsom lake and littleton river branches off from the trinity and runs north to south. actually it was supposed to be a creek but there is no way to create something so small in SC4 w/the terraforming tools (creator note : these bodies do not exist in the real wilmer, tx)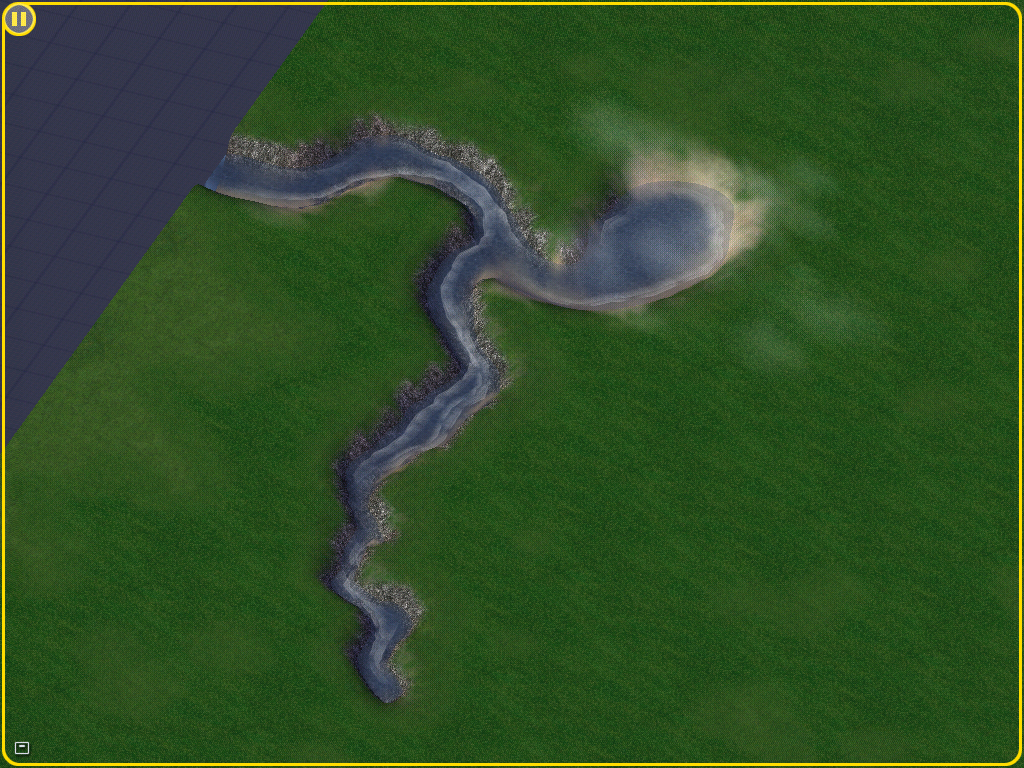 a little forest action to make it not so nude. i can't do the entire city w/trees b/c there is major lag just w/this small forested area and the selection of trees is limited since the land is flat.
but w/the mayor mode i can plop some redwoods, firs and cedar trees. what you don't see is that these are the young trees that are freshly planted and will grow bigger. found that out the hard way in the first two versions of this city.
a little wildlife. no sense in using god mode to paint animals since they only last for a little bit and disappear once you exit god mode.
i put water in the city in order to unlock certain rewards and i would like to have a fleet week when the city gets bigger but i need water for the cruisers and frigates and they require water in order to be plopped.