Rail depot
here is the bird's eye, not the prettiest in the world but i had to cram what i wanted into the smallest space possible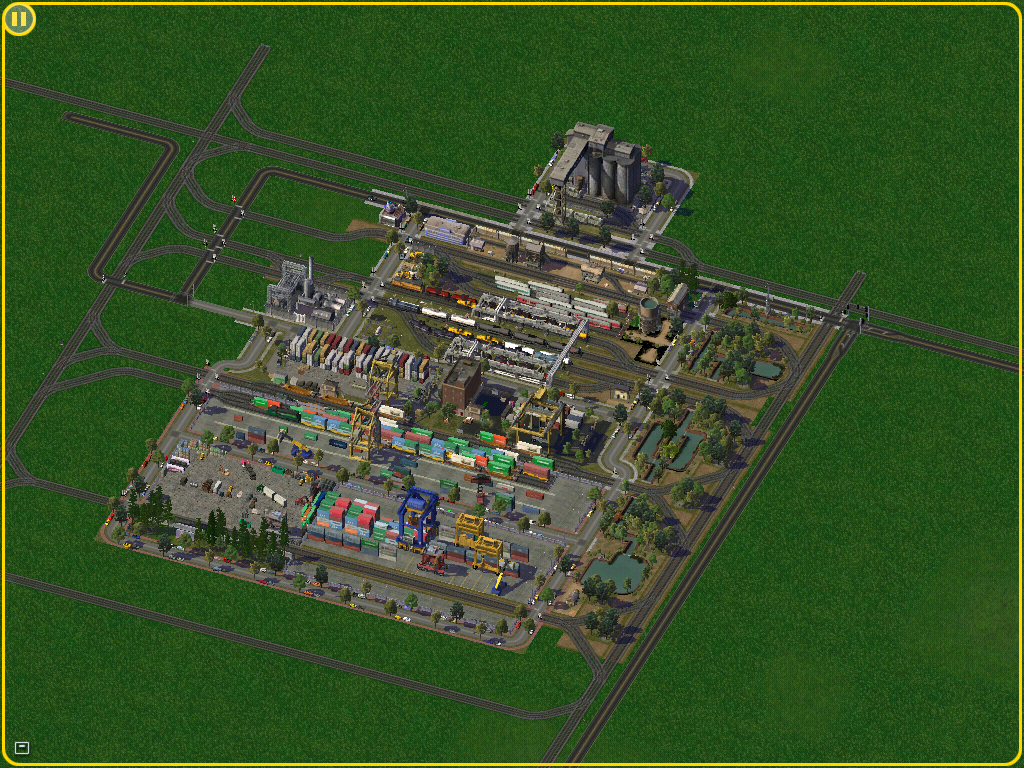 this is the anchor, believe it or not, everything is built around or in this case to the south of it's location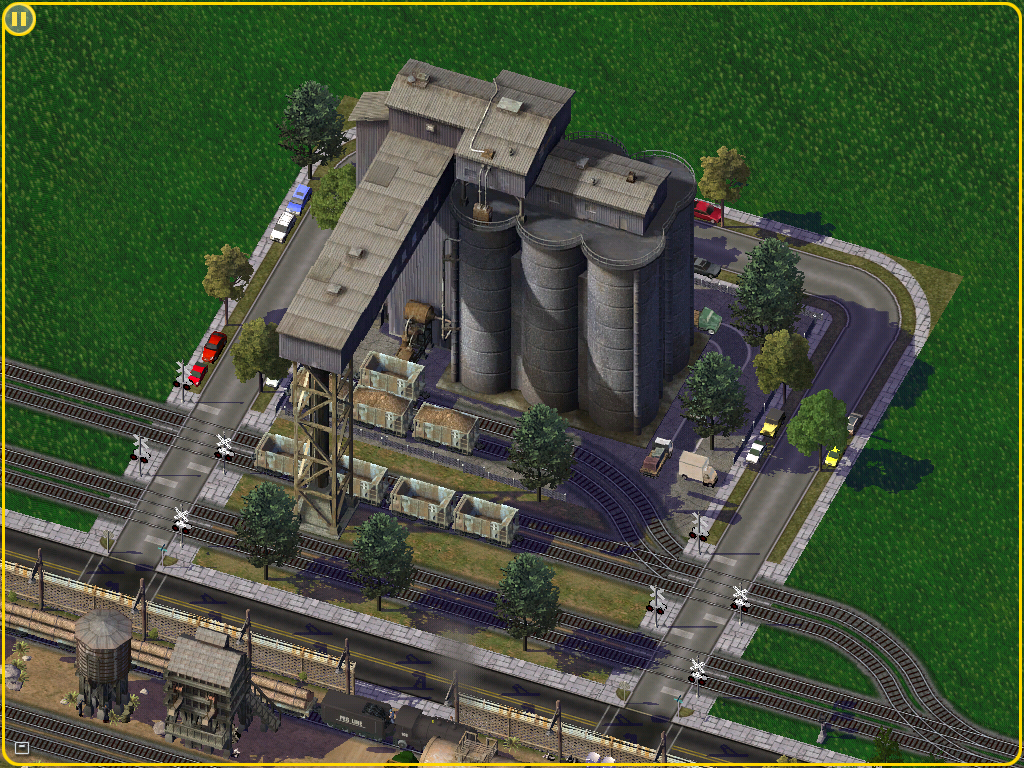 the rail service yard directly below where trains are sent to be repaired
here the passenger train cars are sent a little lower to be refurbished
the tank cars where liquids are loaded into railcars
close-up of the trailers being loaded onto flatbed rail-cars
some loading cranes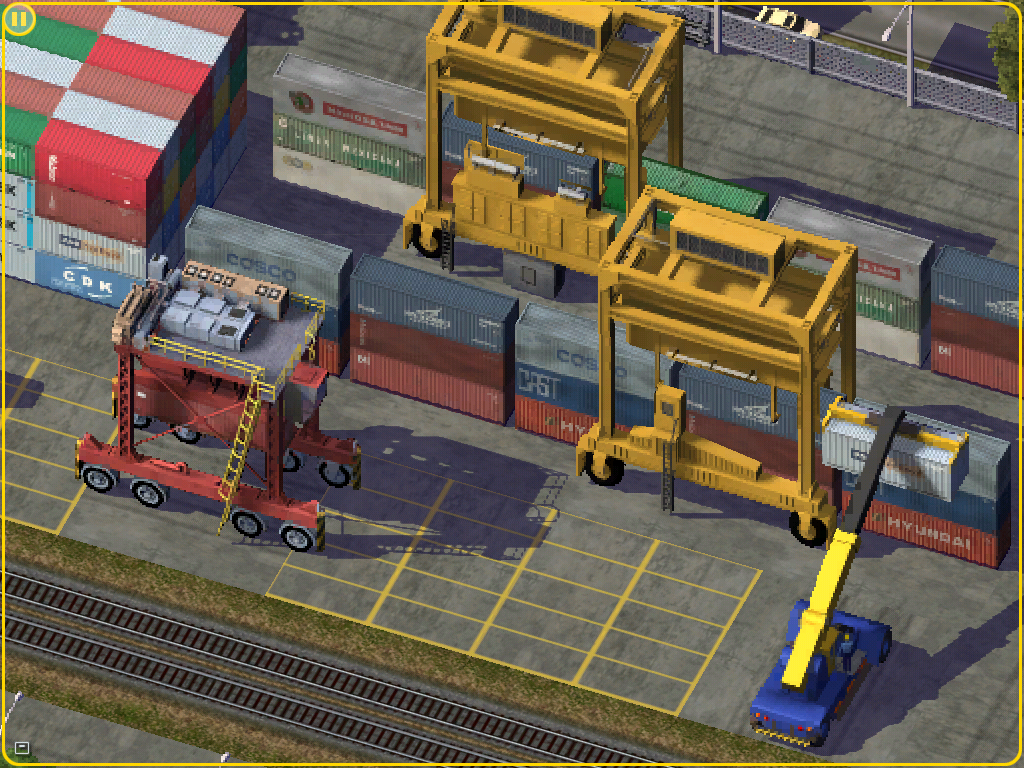 another loading crane
naturally something this large will need it's own resources for power and water and to keep out thieves and make sure the place doesn't go up in smoke
dedicated fire station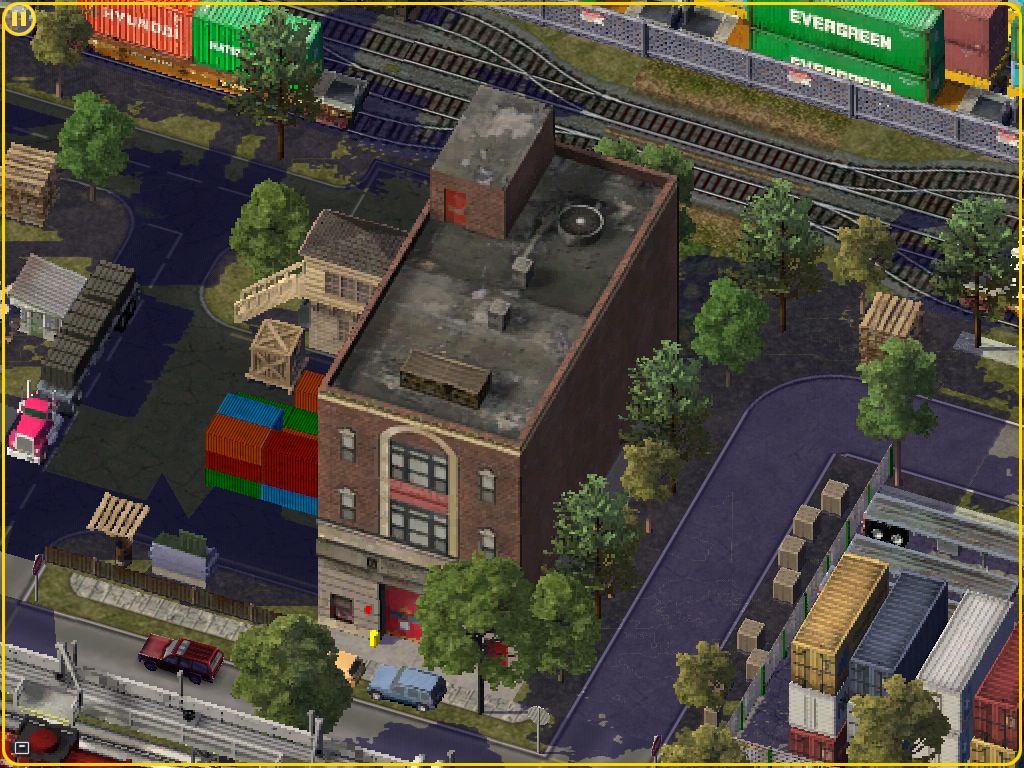 a nearby water tower in case flames do break-out
the reservoir that is used to refill the water tower when there is a drought. there's a little bridge that the employee's can go fishing but i wouldn't trust anything caught.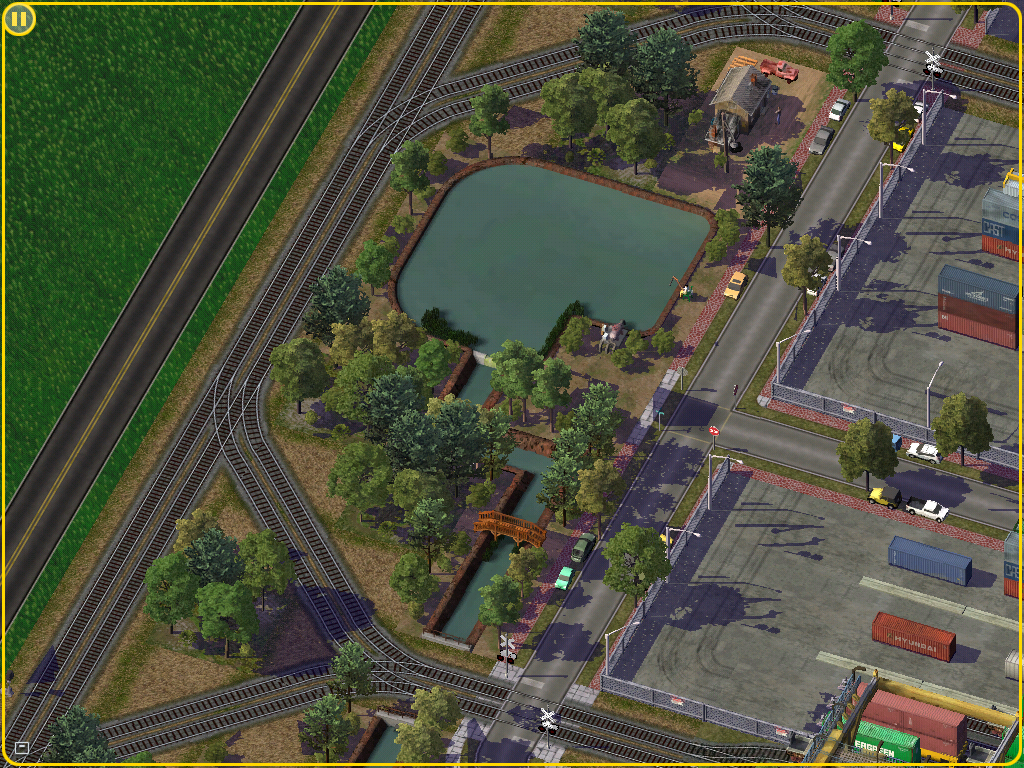 on overflow channel system to keep the channel from overflowing it's banks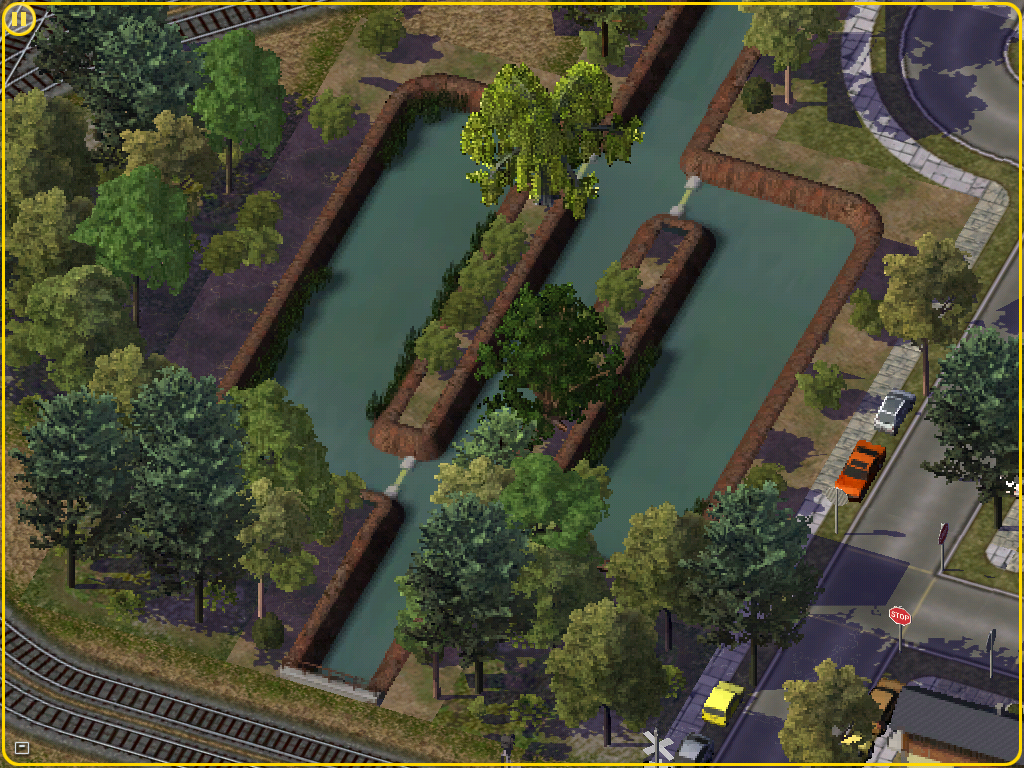 the end of the line for the water supply with a windmill pumping system. (creator note, had no choice since i couldn't find a transition piece to connect this canal series to another so i could have a continuous canal system)
nicely secured power station that's on the city grid but can supply back-up power to the rail depot if the main power station's fail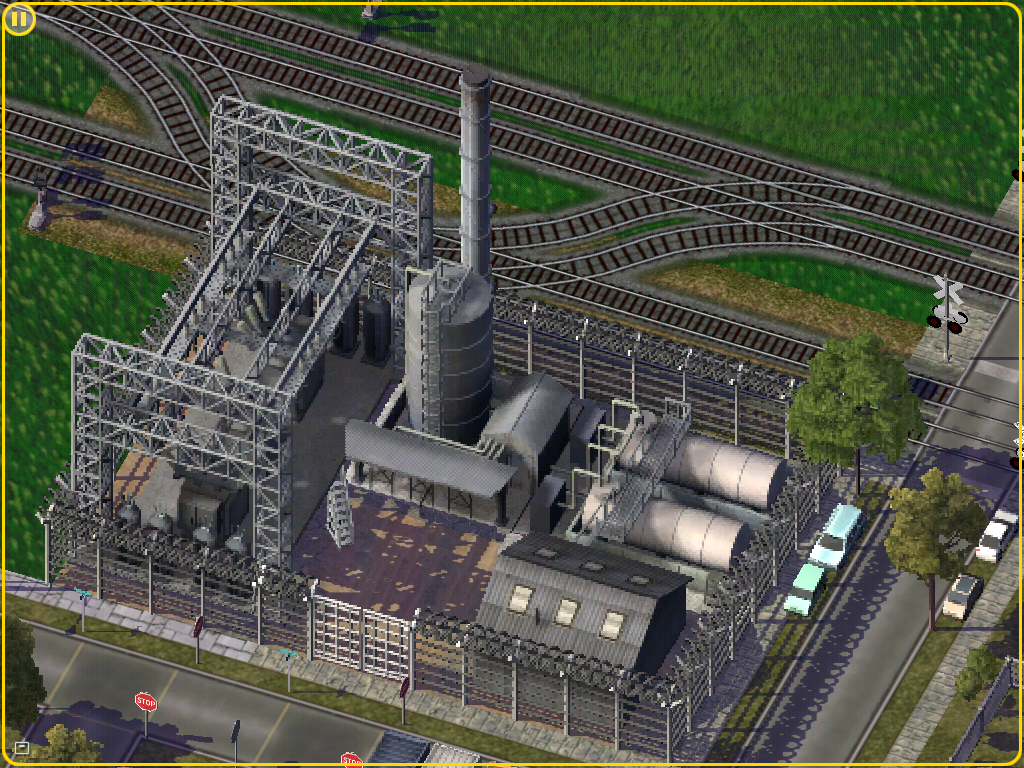 a police presence to maintain order and a small diner where the employee's can go and get a real hot meal instead of off the roach coach
and this is the local speed trap that the workers in the rail depot know about but people passing through don't (can you see it ?)
here's a better view
and last but not least the southern passenger station where new residents come through
those who have seen the old Wilmer CJ will recognize the basic layout and mostly everything is in place. the only thing i can't figure out is the dead grass around some of the rail lines. it only happens with certain lots. not sure if it's a bug w/the lot or the terrain mod which kind of makes the landscape incongruent but this can't be helped sadly. hope you enjoyed this installment
*personal note* big difference in image quality from the original PNG's vs. stripped down JPEG's. of course i can't tell when someone downloads the pic if they were uploaded to simtrop but i think the trade-off in image quality makes up for that fact. what do you think ?