USMC BSG
here a little artwork i did awhile back. kinda amateurish and was my first time using photoshop and i might lease it later on and get back to doing stuff like this.
as you can see i like BSG and the Corps so why not blend the two ? if maxis ever lets the simcity franchise into space i will be ready.
This a USMC Hyperion Class Force Recon Juggernaut
here is a Triton Class Force Recon Juggernaut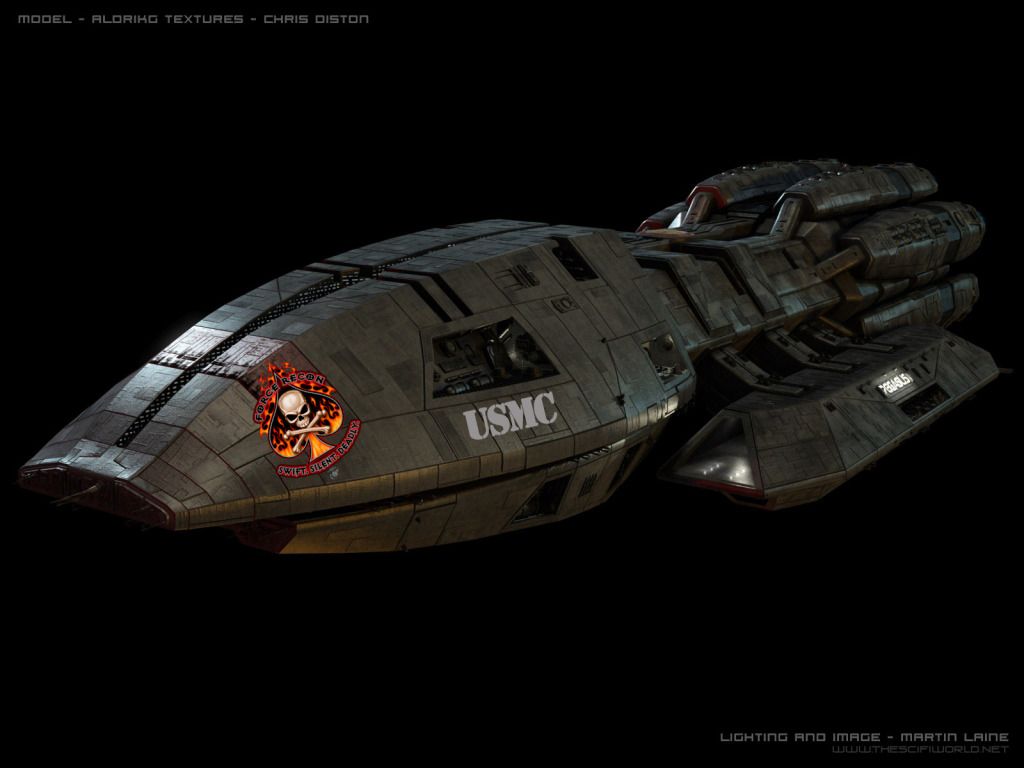 some single fighters in space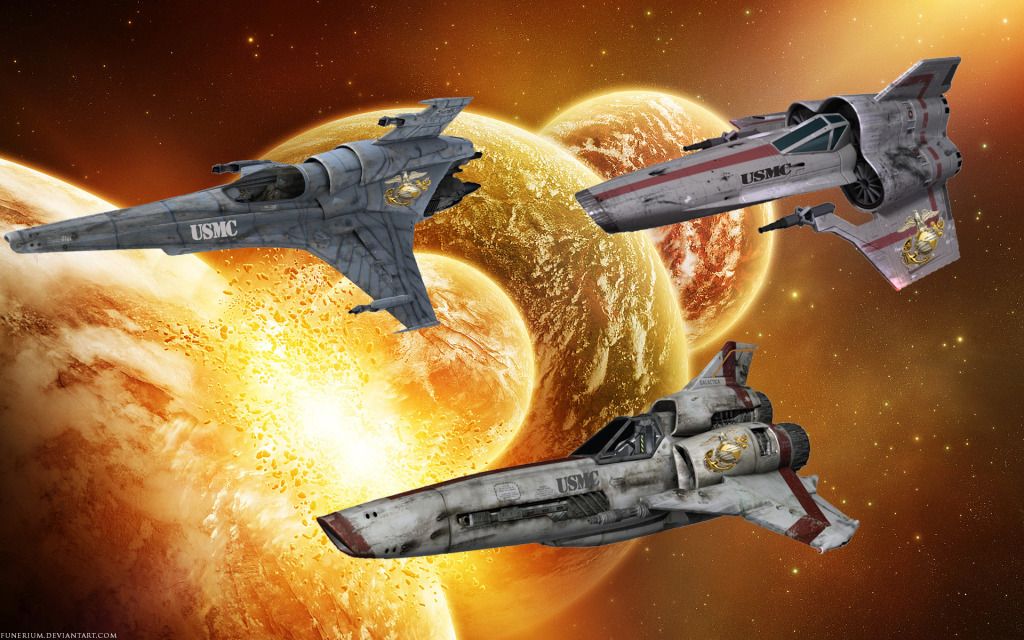 a recon bird
this would be an awesome recruit poster for the Corps if and when we ever get space travel
now i am a fan of the old nosecone art found on the old WWII bombers so here is a space interpretation:
"The Wounded Princess"
"The Thirsty Sally"
and last but not least "The Ugly Betty"
and the next entry will be about wilmer and should highlight it's beginning stages. just have to put in a post office and a few commercial buildings.