Leeds - City Overview (Large Update)
Hi again, I know it's been a while since my last update, I've been busy trying to cope with the ramped-up workload at school and stuff.
I've tried making up for the lack of posts with this larger one, personally I think its my best post yet. Although this contains some pictures featured in earlier updates, I have tried to cherry pick the best; most are new. This'll be my last post for a long while; if I do make any new update, it'll probably be on a new city. This update features my favourite parts of the entire Greater Leeds Region.
Anyway, thanks for the view, remember to +1, Rate and Comment
Well I thought I'd start off with my favourite, perhaps it'll keep you interested...
Leeds Harbour (East Port Wales) at night...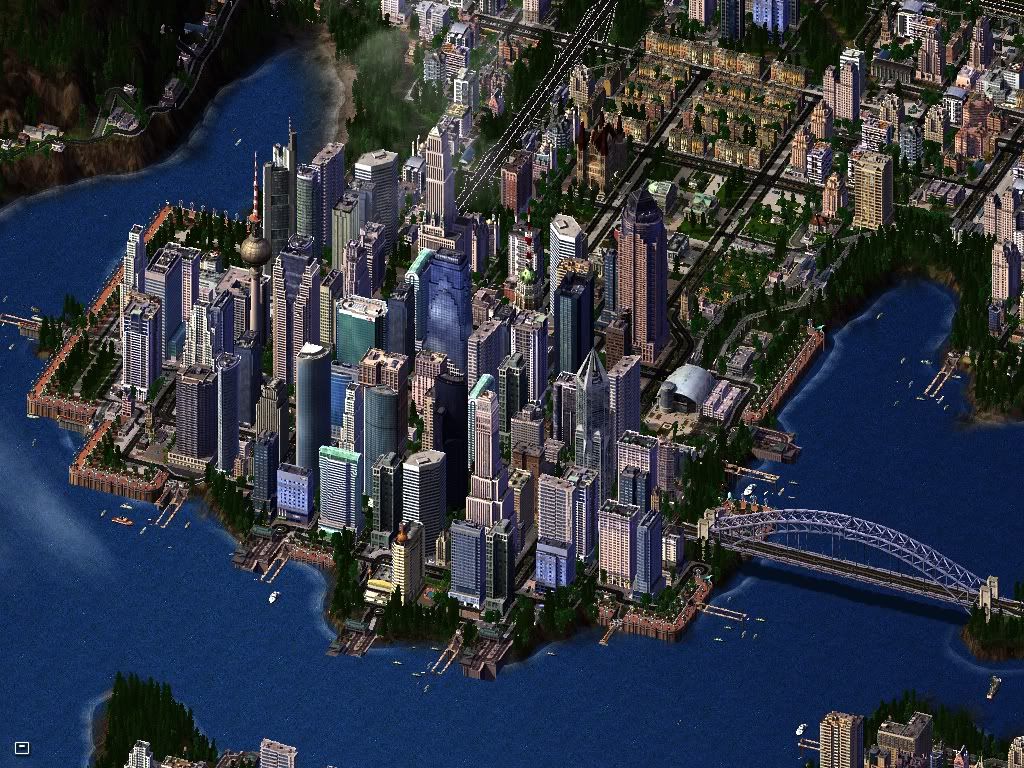 ...and the CBD in daytime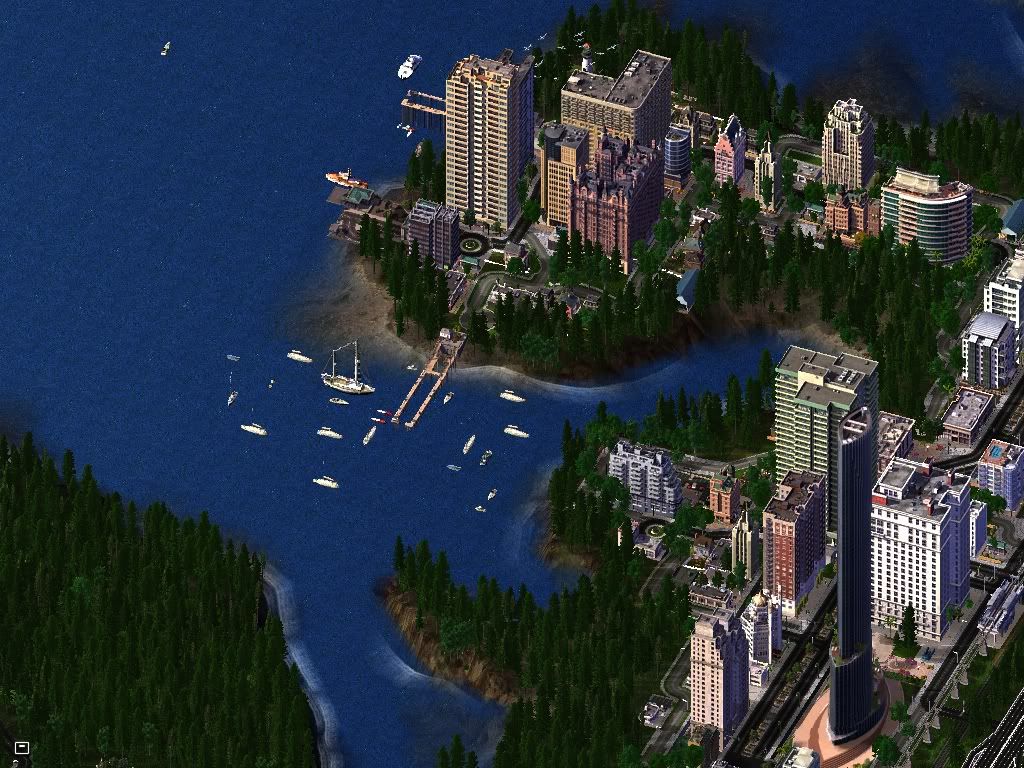 Large numbers of wealthy sims live on the harbour's eastern shore. Most enjoy spectacular city views.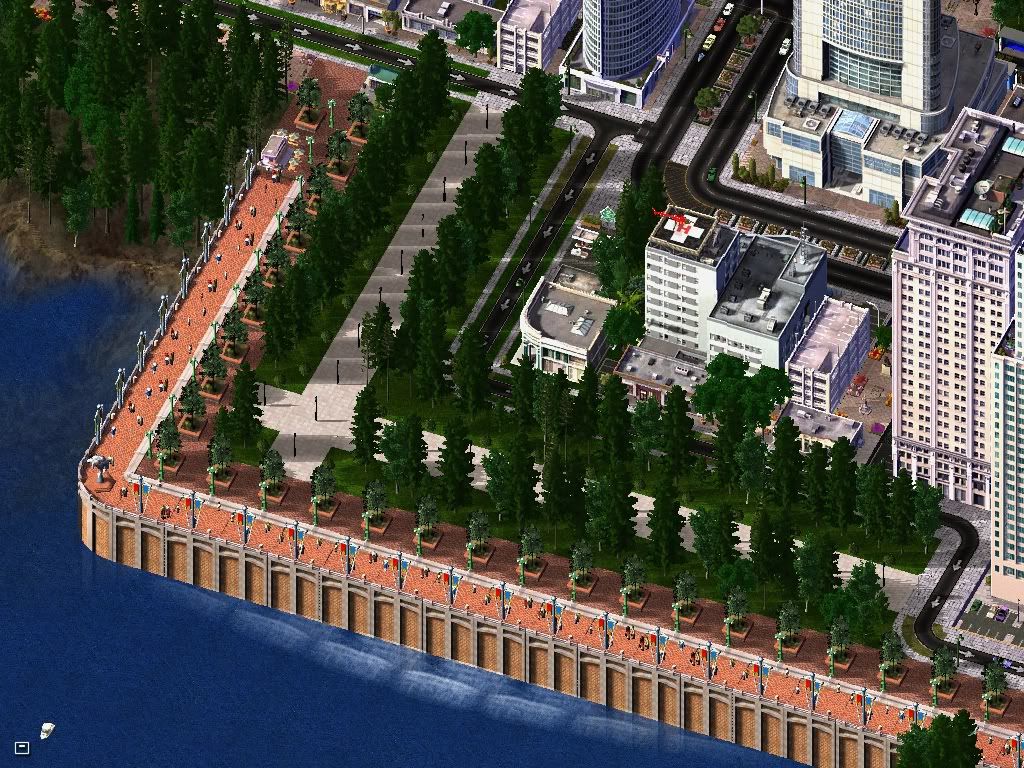 The West Side Promenade has been recently completed.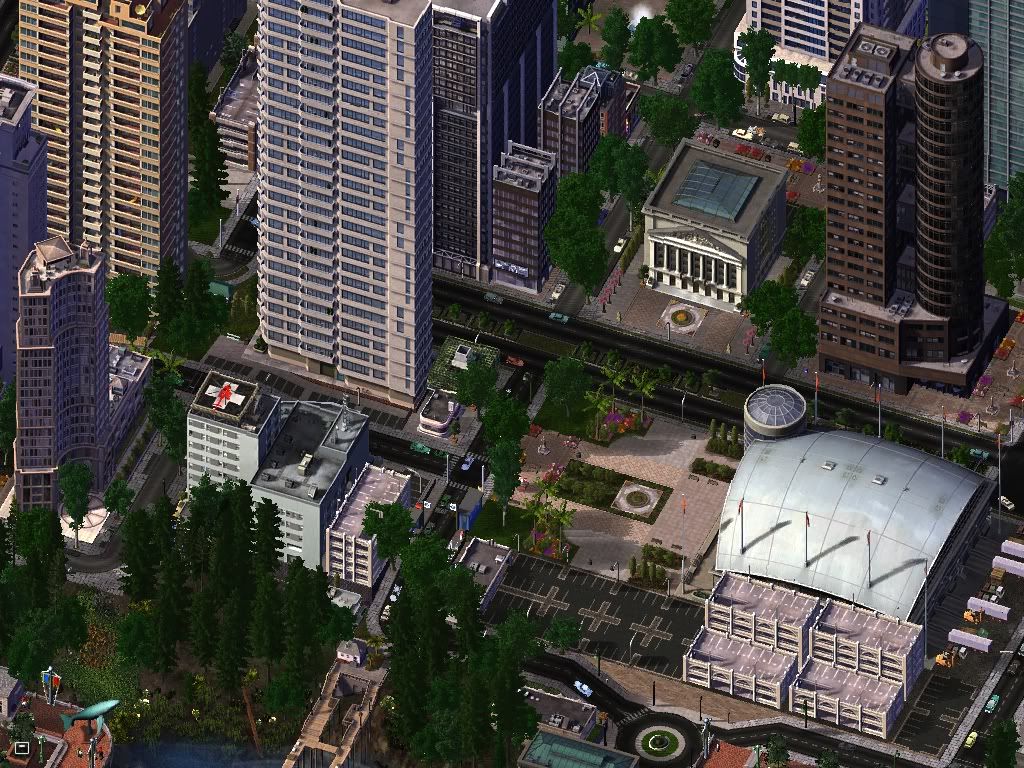 Here the Elland Rd. Stock Exchange is shown as well as the city's convention centre.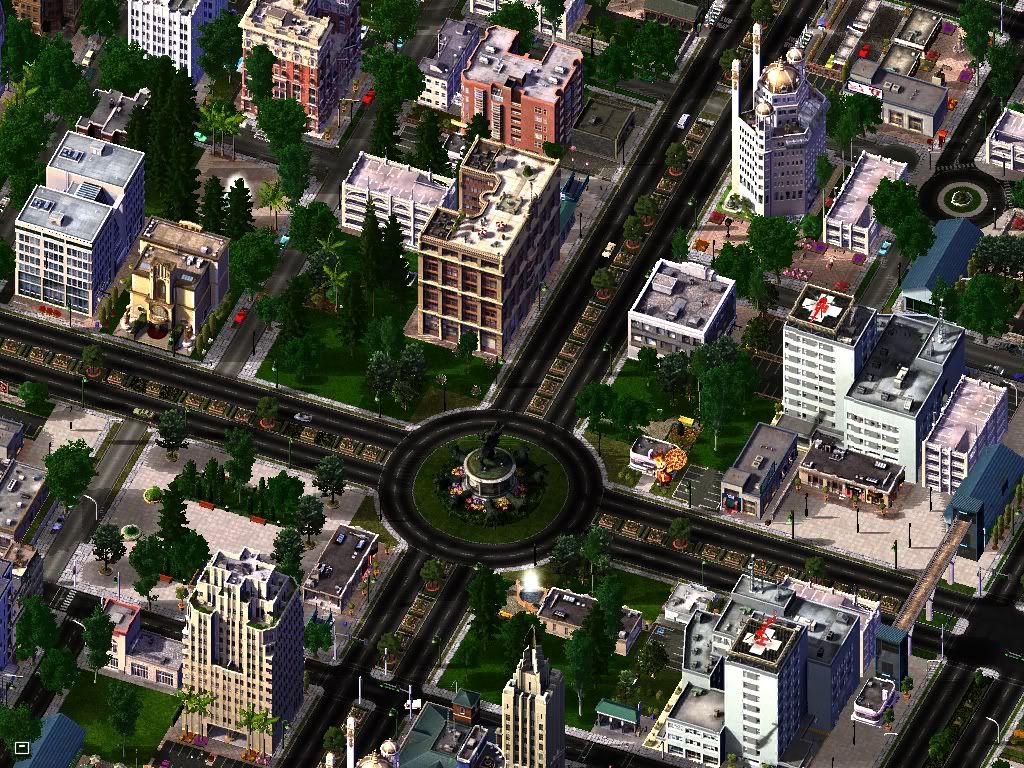 The Tareux-Merren Avenues are both highly used roads. As such, the traffic has led to it becoming a popular cafe and business district.
So how do you get around? It is a large city...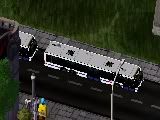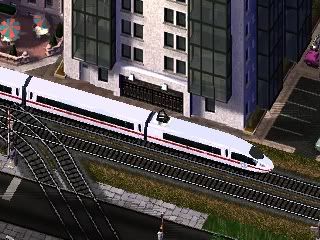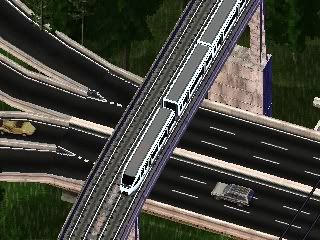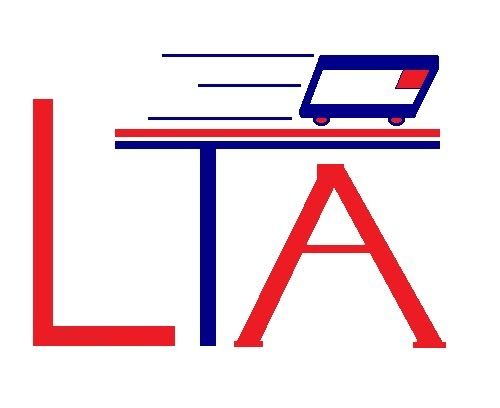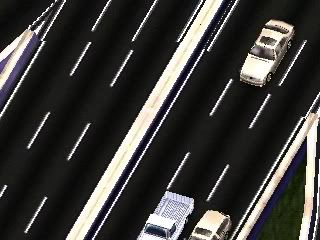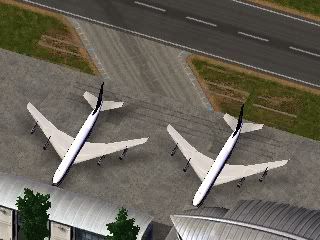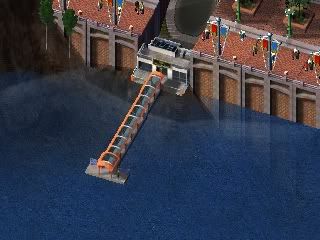 There are many transport options available in Leeds, and they all operate 'round the clock...
Ever wondered where your computer comes from? Perhaps its made in a manufacturing district in Leeds, or maybe it passes through Port Wales...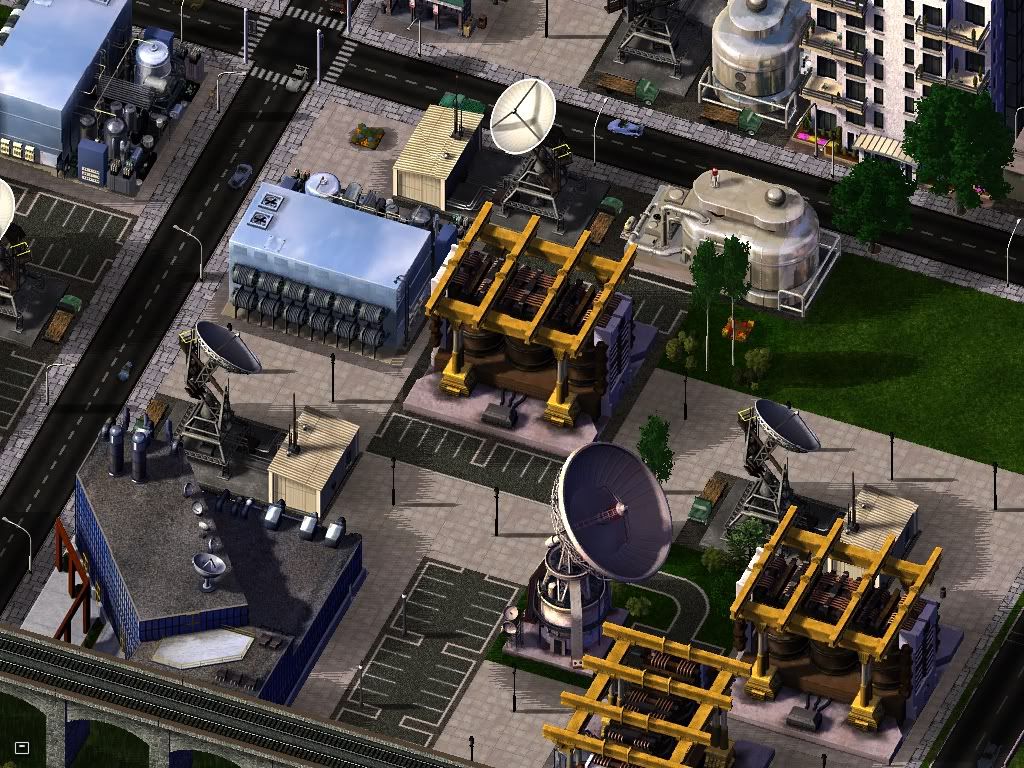 Leeds is a centre in production of High Tech and Industrial Intensive goods. The industrial sector makes up a large portion of employment available to sims in Leeds.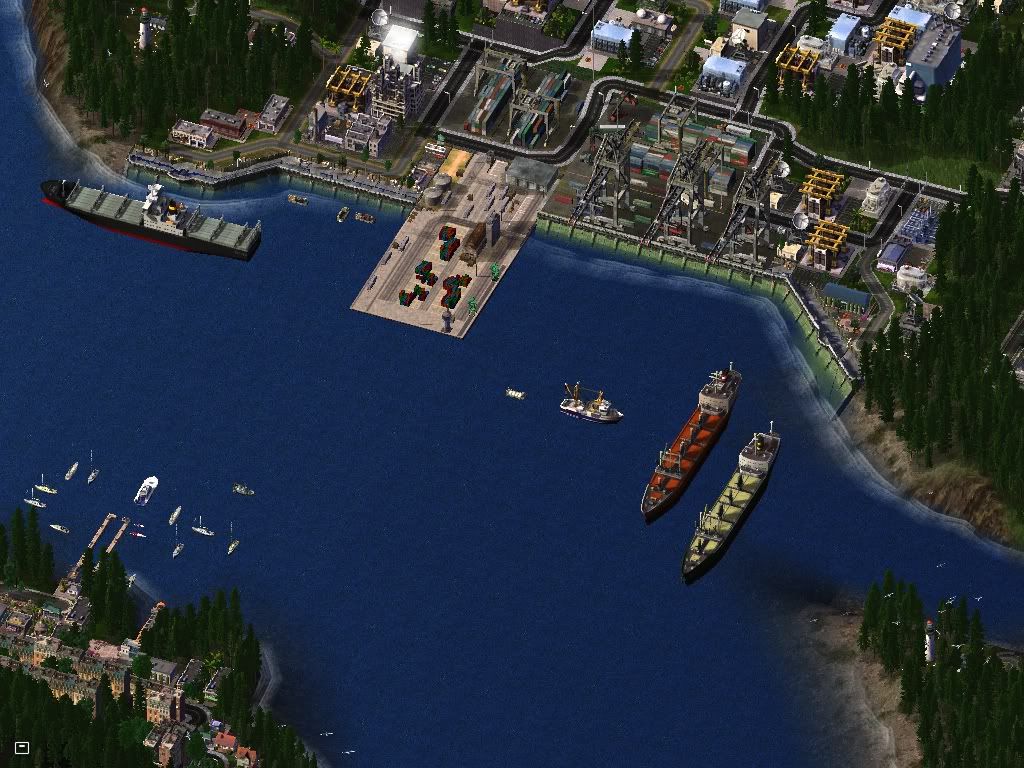 High Tech products are generally shipped from the more specialised Port Wales East.
Most other products pass through the larger Port Wales West.
These ports continue running regardless of conditions to supply the demand of industrial products as they are needed.
The West Point Light house is essential to the function of the entirety of Leeds' ports.
Here the newly completed LRMS (Loidis Republic Merchant Ship) Erebus, part of Evergreen's next generation freight ships, is being escorted out to deep water to make its first first pick up from the far away river port of Jallin'Errel.
- Places to go, sights to see -
So what's to see in Leeds?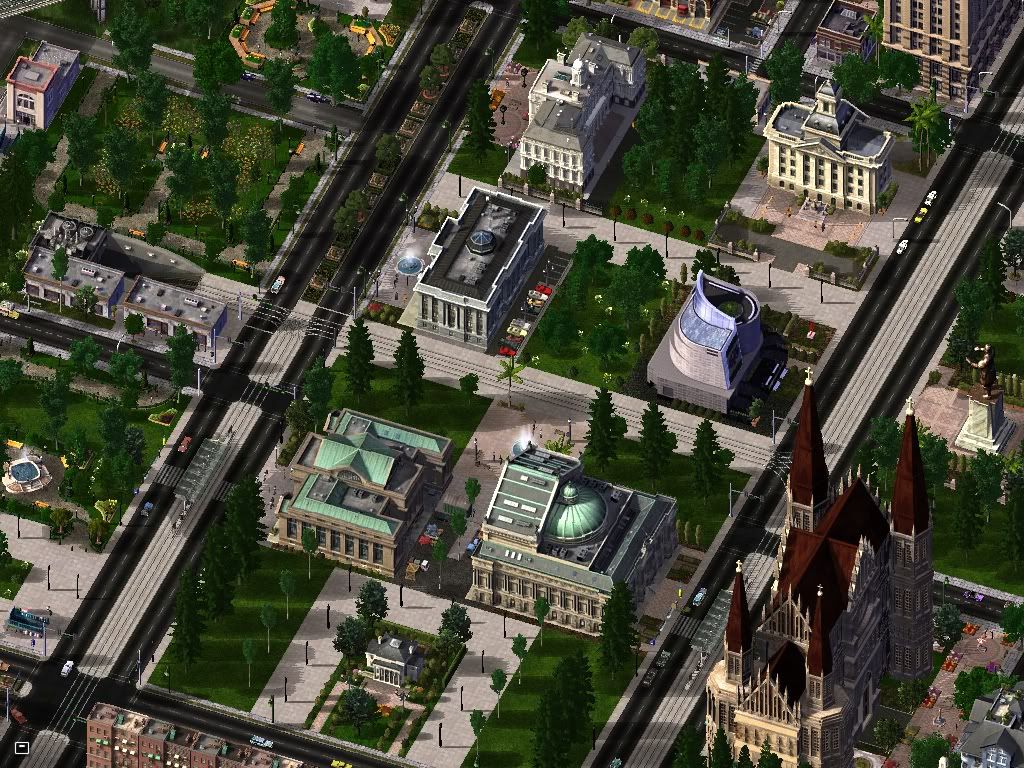 The Cultural and Governmental heart of Leeds, located close to the city centre. Catch a tram or bus here and enjoy the wide variety of creative opportunities available here.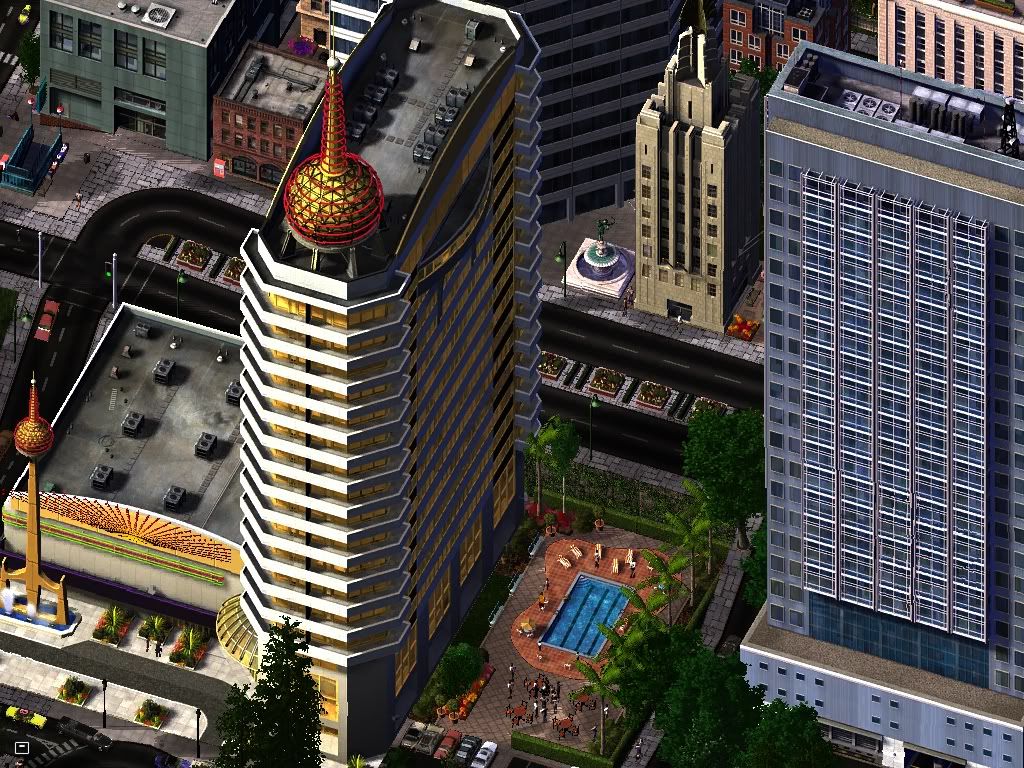 Feeling Lucky? Try your hand at a game of poker at the Galaxy Casino, or stay the night at the Galaxy Casino Hotel, located directly across the road.
Leeds is famous for its nightlife, the Maisonette Nightclub is just one destination.

Drive out to Jervis Bay and Malabar Head, a popular destination for inner-city dwellers looking to cool off.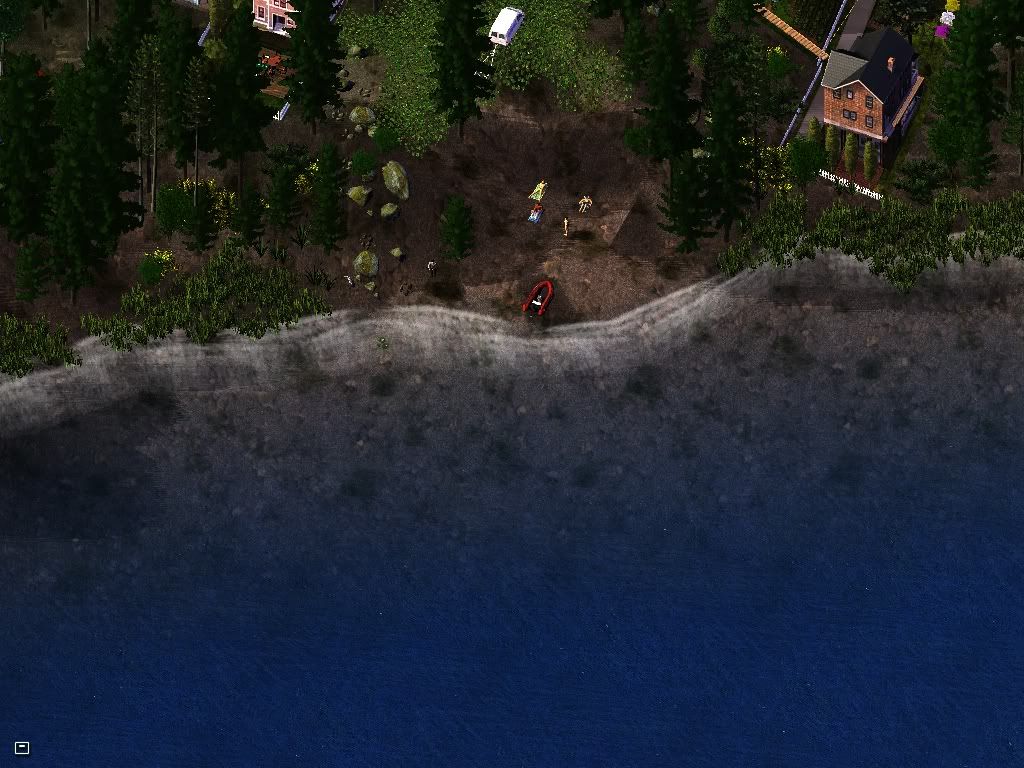 Perhaps, you're tired of the city, travel out to Lake Dannen for the weekend.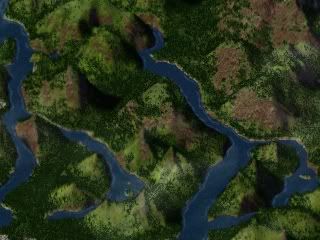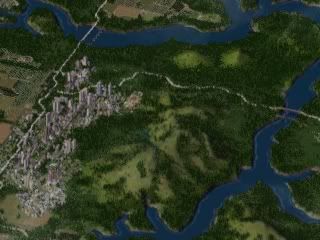 Want to reconnect with nature? Journey out to the East River Basin reserves: The East Mountains National Park, and the Falkland Hills Wildlife Reserve.
The Leeds region isn't composed only of Urban Areas and National Parks, it also hosts a sizeable agricultural industry.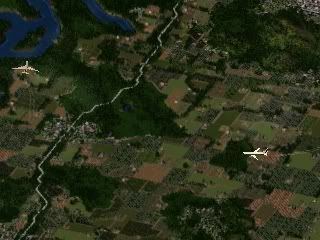 The Southern Plains are a major food producer for Leeds itself and Loidis on a larger scale.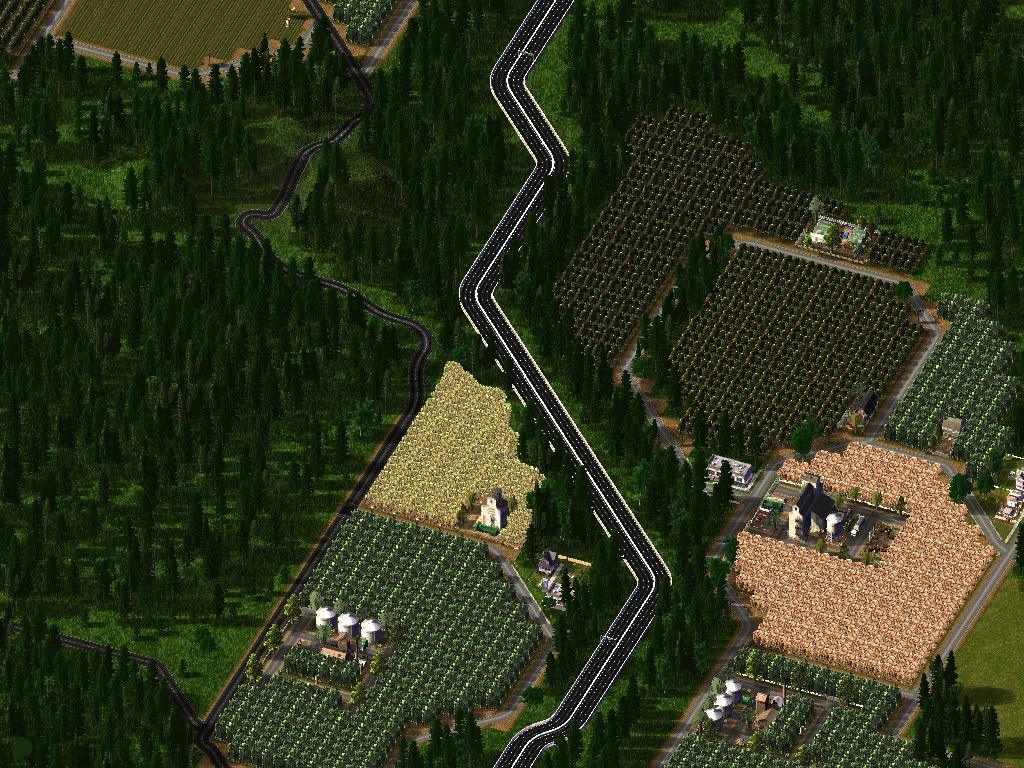 Take the quick and efficient Highway, or the less traveled winding roads.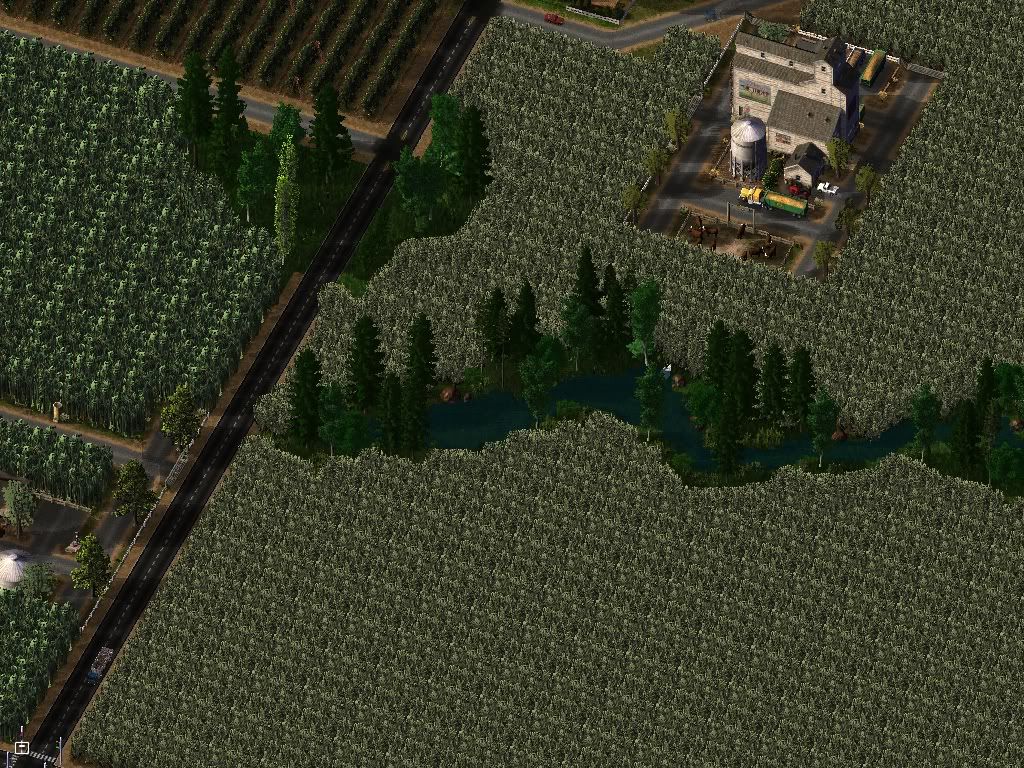 Many crops double as food (either for livestock or sims) and as a source of biofuels.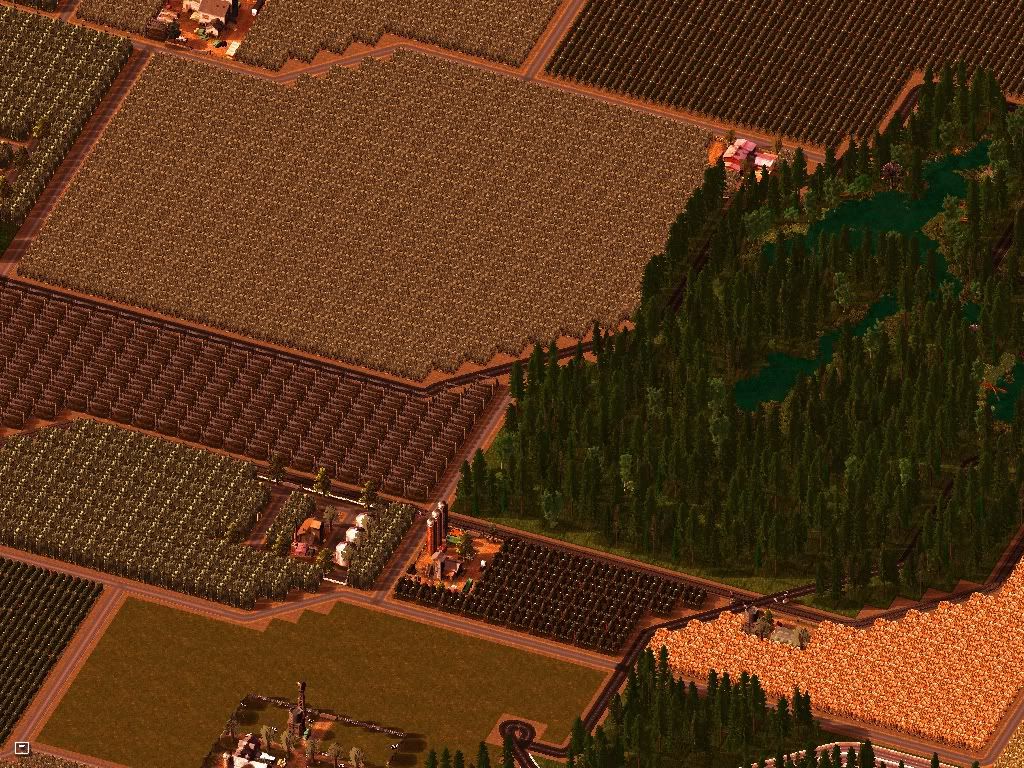 Settle down for the night at a ranch, most locals are happy to house you...as long as you've got cash.
So, you've traveled all around, eh? Oh what's that, you want to stay here now, its the best place you've ever been!? Well lucky for you Leeds has a wide range of housing that caters to a similarly wide range of people.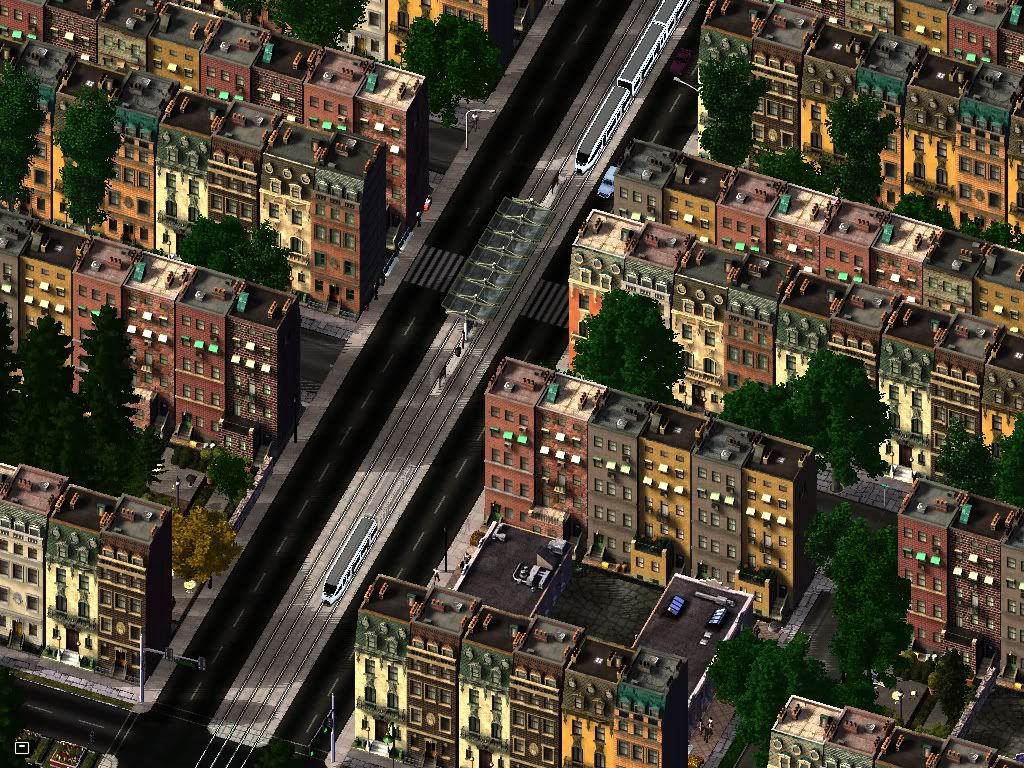 Although Leeds is a modern city, it has its roots in a working class history. These terrace houses were built to house large numbers of workers at the Old Docks which where located where the CBD is now. They have recently become highly desirable due to their close proximity to the CBD.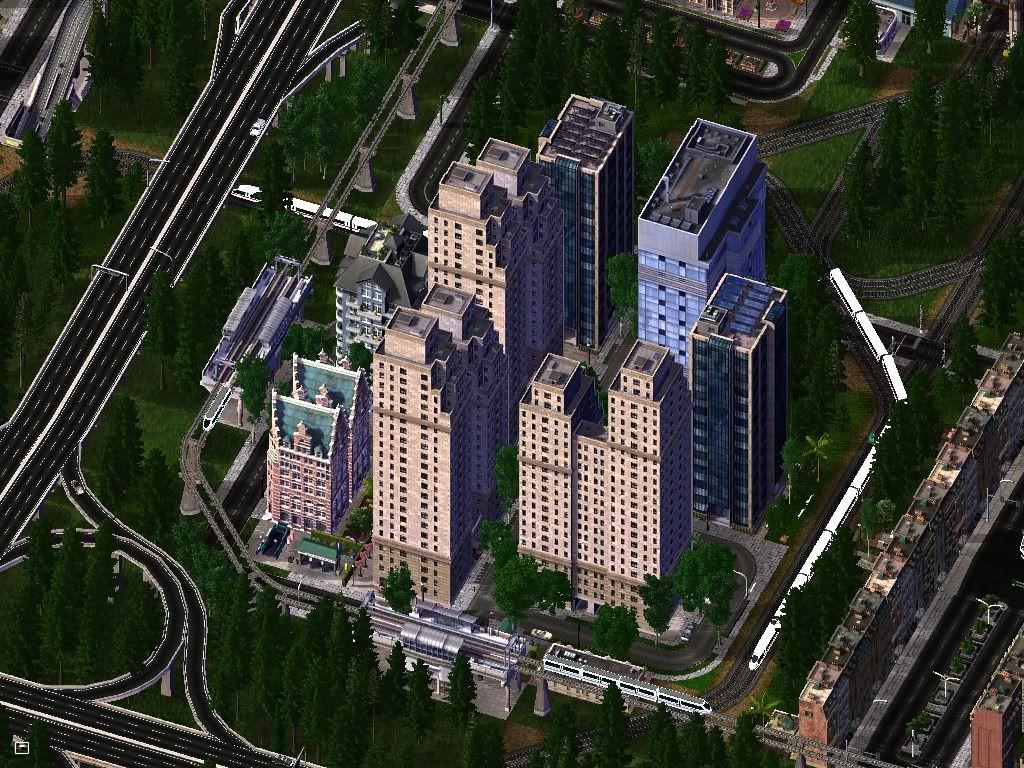 Most modern housing that is built is High Density. Fortunately there are good transport links to and from these areas, and a park is never far away.
What if you haven't got enough to afford the high life? Well there's always the Lexington Housing Estate. The Government runs these large apartment blocks, built during the post Avalo-Loidic war period.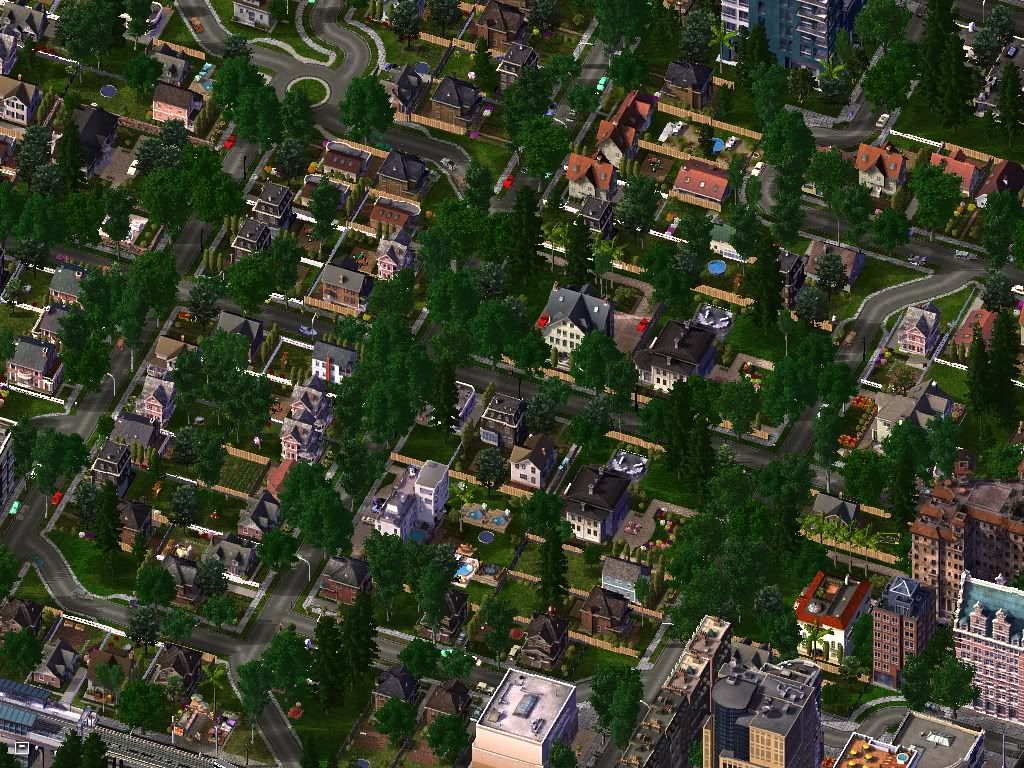 Oh, and don't worry, its not all apartment living. Although Leeds is densely populated, there are large suburbs with larger 1 or 2 story houses, unfortunately you will have to pay a premium as they are highly sought after by young growing families.
Well! Thanks again for viewing, I'm happy you made it this far.
If you liked it remember to +1, Rate and Comment!