Hokkodian Geography
Thank you all for having so much patience this week!
After my sisters graduation from collage, and Mothers Day I'm finally able to show something!!!
It has been a busy busy week for me!
pisoY - Amazing! Just big WOW!
_marsh_ - Great job. I really love the way your night pictures are.
So do I! Thanks very much!
SimCoug - I like how you blended the bedrock in with its surroundings in that first picture. The farms look great too - Amazing update.
Thanks much! That first one is my favorite.
ggamgus - Wow, I love everything in this.
Thank you. hopfully you'll like this too!
Mastof - I love it, but something is up, I just know it
*Shifty glance* well... I'll leave you hangin' on that.
Evillions - Pretty good update!
I like the rice fields a lot.
jtdude100 - Very nice, man! bueatiful landscape....
Thanks! I hope to continue to get better at landscaping. As they say "there is always room for improvement."
NMUSpidey - Very nice! Quaint!
Thank you! That was my goal.
MilitantRadical - Such amazing work, very beautiful.
panthersimcity4 - Really nice, I love historic buildings.
Thanks much! well then this update was for you!
I ALSO MUST SAY A BIG THANKS TO EVERYONE WHO COMMENTED
BECAUSE OF YOU I WAS 3 ON BEN'S TOP TEN!
IT'S A MAP!
That's right!
In this entry I shall be showing a couple maps of Hokkodo.
So then when I say, we are here on this island in this prefecture, you'll know what I'm talking about.
Also because I am on high realism alert right now, and love to make maps!
First up is a map showing the names of the main Islands of Hokkodo!
Hokkodo was established in 988 but was internationally recognized in 1014.
Hokkodo is also home to about 160 million people
Hokkodo covers about 160 thousand square feet. roughly the size of California.
The National language of Hokkodo is Japanese.
:Languages Percentage:
Japanese 99%
Korean 41%
English 28%
Mandarin Chinese 14%
Hokkodian Dialects 3%
(percentage of people that speak each language)
(sorry if it's hard to read...)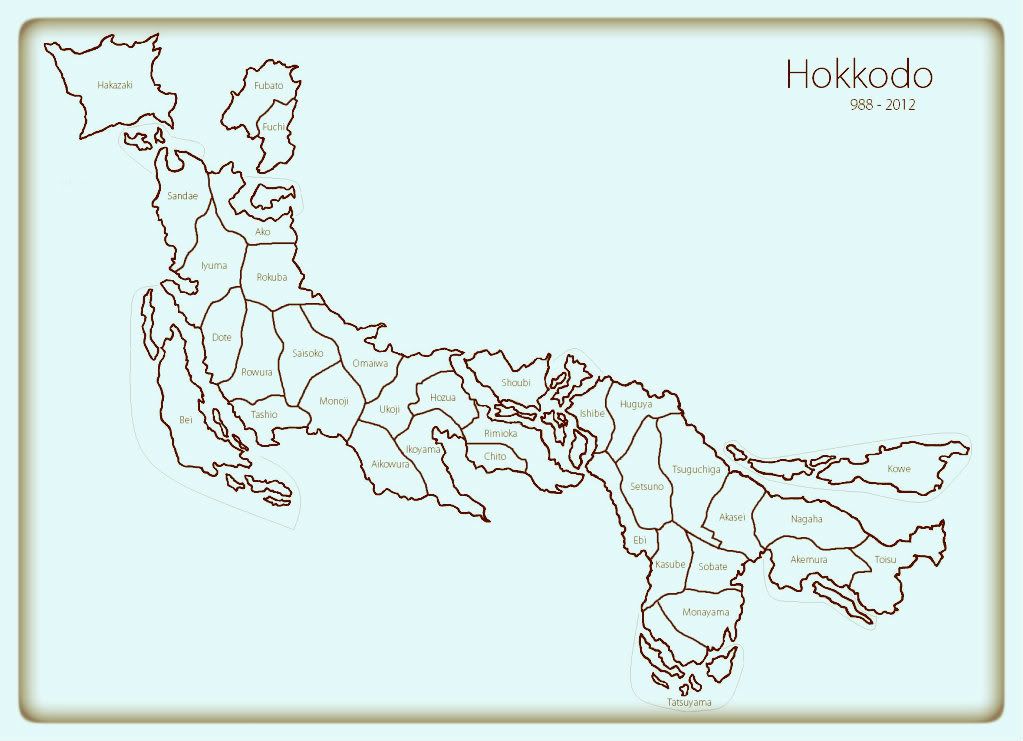 The Hokkodain Capital is located in the Ikoyama Prefecture but when including its metropolitan area, it extends through parts of the Aikowura, Chito, and Rimioka Prefectures.
The capital moved to Ikoyama in 1988 because of its central location.
The capital of the Sandae prefecture.
I hope you enjoyed it as much as I did.
I just felt like it would be good to put out a map.