2 -7 : Crossroads - Mount Pleasant

In today's update , we move east from Woodbine to the Mount Pleasant section of Dennis Township
Mount Pleasant is a sparsely populated section of Dennis Township located at the intersection of County Roads 610 ( Dennisville - Petersburg Road) and 550 ( Woodbine - Ocean View Road) As I brought up in the terraforming section of the journal, when the glaciers receded at the end of the Ice Age they left behind a 150 foot high ridge of sand and gravel east of where Woodbine now sits. Over the years, most of that ridge had been mined and carted away to make the concrete that built the cities and roads of the northeastern United States.
What remains of the ridge lies north of Woodbine-Ocean View Road (east-west road) and seperates the swampy lowlands of Dennis Creek Swamp ( south of the ridge) from those of the Great Cedar Swamp ( north of the ridge)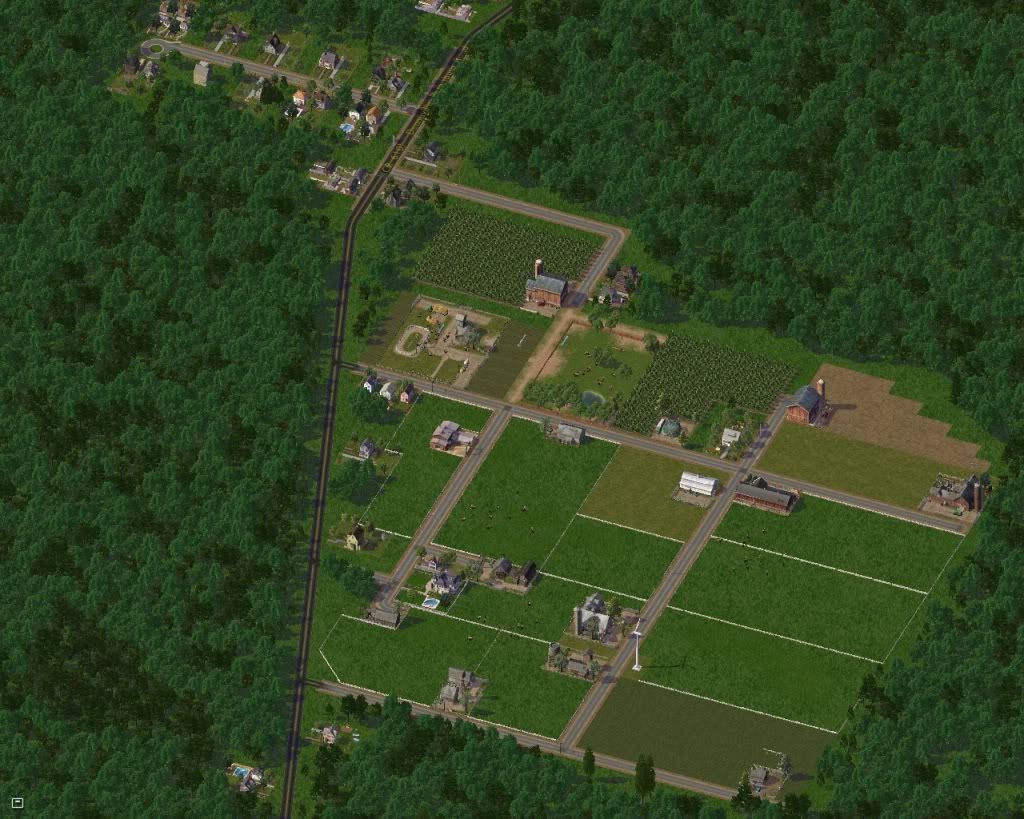 South of the 610 - 550 intersection is a fairly large horse farm.
West of the intersection is a small collection of stores. Despite its isolated location, it still does a decent amount of business.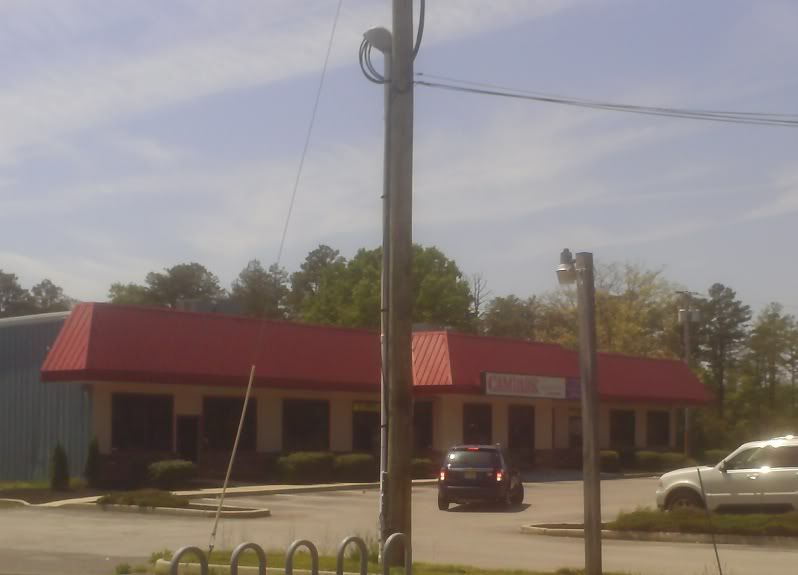 One of this remote area's claim to fame is Campark Liquors, which in 2007 sold the winning $390 million Mega Millions lottery ticket.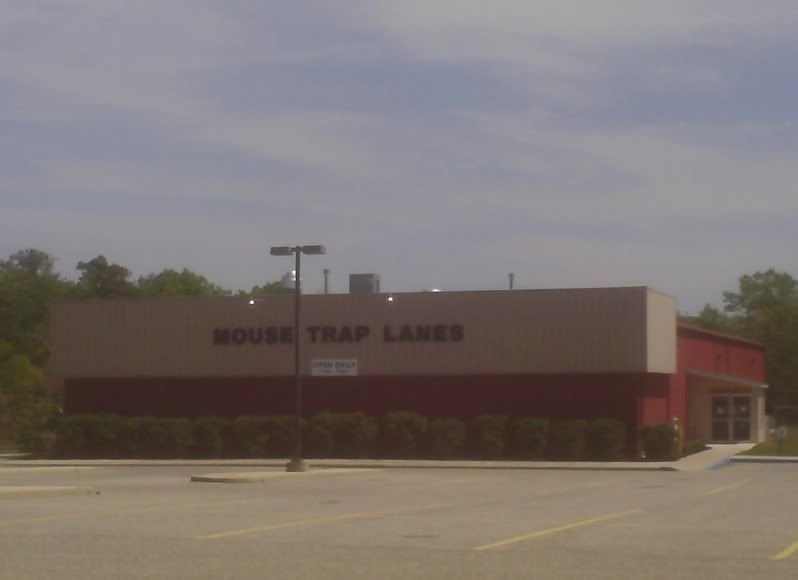 North of the intersection is Mouse Trap Lanes, one of the county's two bowling alleys. It is normally fairly busy, but apparently no one takes Mom bowling on
Mother's Day .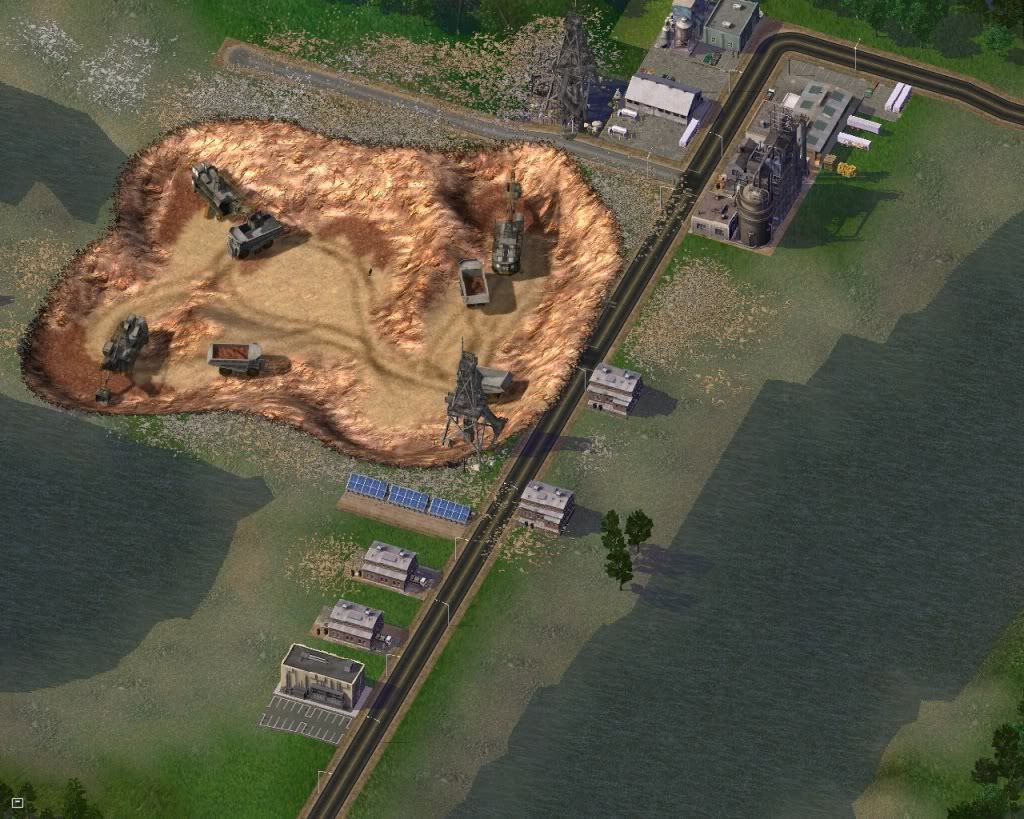 Further north on 610 are sand and gravel mines. A cement plant is also located here, taking advantage of the convenient resources.
Another sand mine east of 610.
On the east side of Cedar Creek Swamp is more industry , near the intersection of Woodbine- Ocean View Road and King's Highway. To impact the delicate environment as little as possible, most of the industry is minamally polluting and spread out to diffuse the effects.
Well, that's all I have for this update. Thanks for stopping by . And as always I appreciate your comments. Keep em coming !
Replies :
SimCoug : Thanks ! I try to recreate what I find on Bing ™ Maps the best I can.
shanemelbourne : I'm glad you like the historical content. I considered redoing Cape May - A Sim History ( my second attempt at the journal) , but that would require re-terraforming every 50 or so years. In the 300+ years since its colonization, erosion and shifting sand deposits have actually shifted the entire peninsula over a mile and a half to the east. So I took the easy way out, giving a condensed vesion of each town's history. As for future planning, I have a few options in the works. The first is expansion of the map's borders to include the entire county, adding Upper Township, Ocean City and extreme western portions of Dennis Township.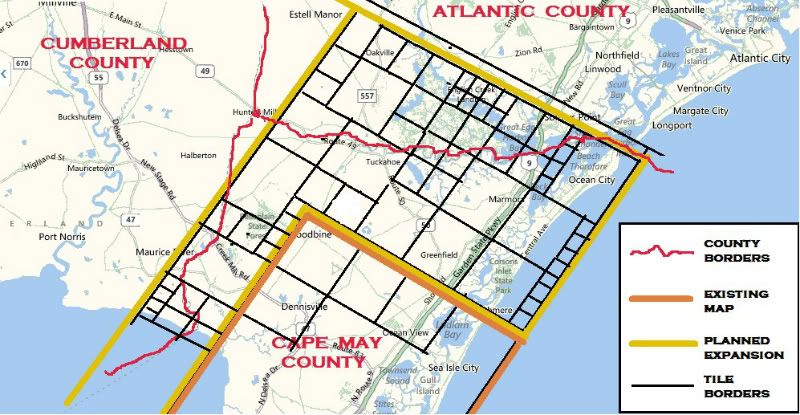 While this would add a substantial amount of population ( eastern Upper Township and Ocean City and much more developed than the rest of the county, being basically part of the Atlantic City metropolitan area), another airport and the county's only coal burning power plant north of Marmora, the area west of Tuckahoe is pretty much wilderness. This would also mean terraforming over 50 more square miles of marshland along the northern Delaware Bayshore and the Tuckahoe River and Great Egg Harbor river estuaries, a lot of work for an uninhabitable area.
The second option is to continue a slow, steady growth that preserves a lot of the wild spaces. Over 60% of the county is federally protected habitat for several endangered species, and I'd like to see that preserved as much as possible. I don't want to give too much away, but upgrades to the county's antiquated transportation system and adressing a number of problems I've seen here during my lifetime are in the works.
coryreinhardt : Thanks so much ! I'm a big fan of your Midland journal as well. These small town journals may lack the flash of the big cities, but they have a lot of character.
IAM AJAK: Thank you for stopping by ! Hope to see you again.
spursrule14 : Wow, a Best of the Best and an entry into Benedict's +10 . Am I having a good week or what ? Thank you so much !