How to Build a Big-Box Mall: Tutorial. (Update 60)
Entry posted by simlink ·
1,104 Views
Update Synopsis:
Today's update is something a little different. Windemere & Taschereau is focused on suburban areas, and has become known for them. In most newer suburban are "power centres", or also known as big-box malls. These are featured often in this CJ, and are usually well received. Today's update will show you the process I go through when building these big-box malls, and will give you step-by-step directions on building your own. So let's get started...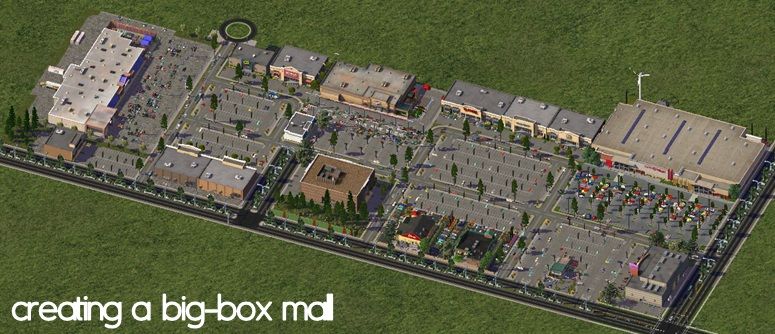 60.1 |The best place to build a big-box mall is at the intersection of 2 major roads. In this case, we are building out in the country where nothing has been built yet, other than the road infrastructure. Any corner will do.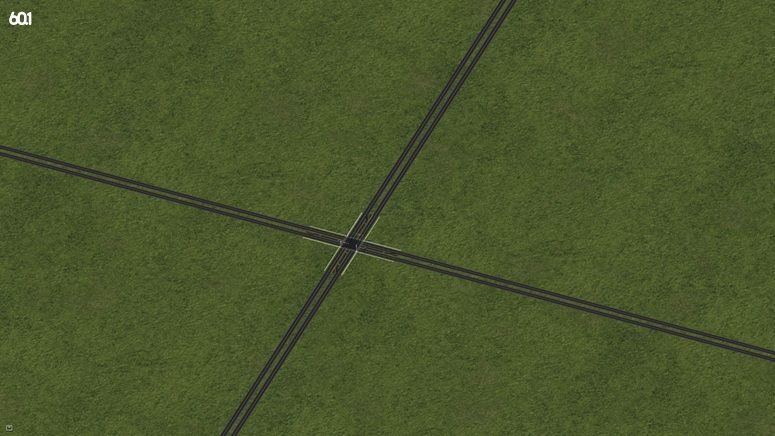 60.2 | What I usually start by doing is placing my anchor tenant, in this case a Super Target. Where you place your buildings when building your own malls depends on what you want, but for this tutorial I am placing adjacent to one avenue, and leave 6 tiles i nfront of the other. This space will eventually house other shops/restaurants, etc.
60.3 | Next I place my "shadow anchors." These stores a still large-scale stores, but I smaller in size than the main anchors. I usually place these stores so that they are in line, or set back from the main tenant. Drag street/road to service the buildings, while also continuing the main road. The empty grass space in front of the stores will eventually house parking.
60.4 | Next, I place few more anchor/large-scale stores. For this tutorial I place 2: A Sam's Club and Nordstrom Department store. I have the warehouse approximately in-line with the Super Target, giving it prominence over the smaller stores. The department store is place in an "outparcel", facing in towards the small. The space between the avenue and department store will be landscaped.
I also take this time to place the "main entrance" avenue, leading up to the Sam's Club.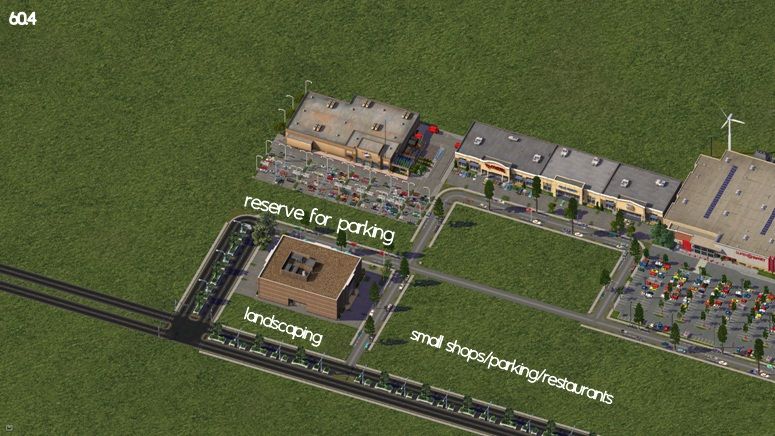 60.5 | Next I place the final anchor tenant, a Lowe's Home Improvement Warehouse. This anchor faces the perpindicular direction of the other tenants, providing a more prominent boundary of this big-box mall any other future developments. I also build an outparcel on the other side of the main entrance from the one built previously. They should be identical in size. In the empty space next to Sam's Club will be another shadow anchor, likely an electronics store and office supplies store.
60.6 | Back over by the Super Target, shops are added to the outparcel by the intersection. This sector of the development will act as an entertainment area, with restaurants and a movie theatre. This is fairly common in areas where no cinema was previously present.
60.7 | Jumping back to Lowe's now (sorry for the jumping around), more small shops have been added. A BestBuy and Staples Business Depot have been built, as has a Blockbuster Video store. These shops provide common items in specialty stores, and add to the overall function of a real big-box mall, and add to the look of one in SC4.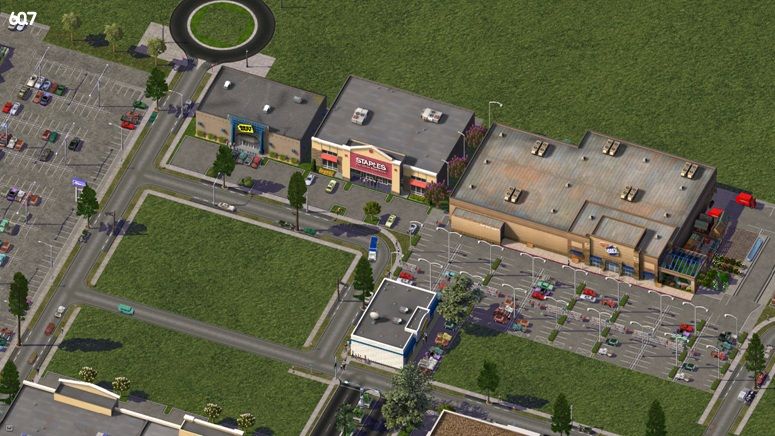 60.8 | Now we begin the process of adding parking. Don't be afraid to break up parking if you feel the "chunk" will be too large. Buildings like the Starbucks placed here are very common in these developments, especially fastfood joints.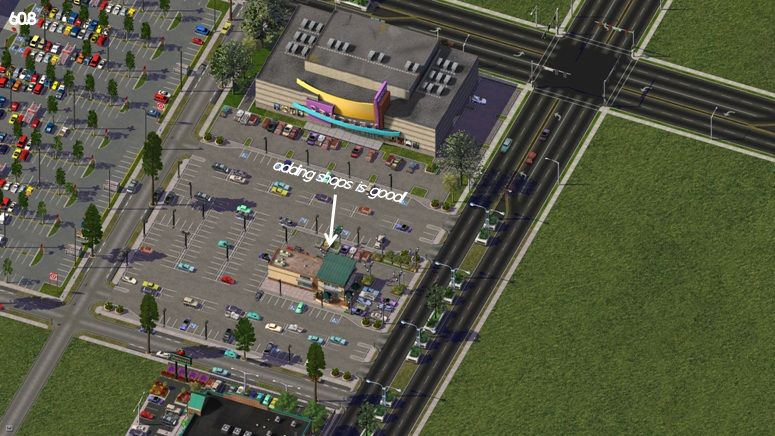 60.9 | When placing parking lots in your big-box malls, always use the same texture, and use a modular set so you can fill any shape with a parking lot. Although your lots may use different textures, the lots you plop should all be the same texture, so the lots have a cohesive look. The exception to this is if you want one section to look newer than another.
60.10 | Something else to take into consideration is when possible, line up plopped parking lot textures with the ones of your buildings. This isn't often possible, but is for buildings like this Sam'sClub. This creates a cohesive, flowing parking lot.
60.11 | The last step is landscaping. The use of sound walls is very common in big-box developments, as is the planting of trees. This creates a better street scape as you try to hide the sea of parking and box-like buildings.
60.12 | Lastly, as you are landscaping, don't be afraid to "develop" some of the landscaping area. If you think it would look better with a store, do it! Don't get stuck in the mindset that everything must be a certain way, it doesn't. There are plenty of options when building big-box malls, just as there are tons of different looking retail centres.
With that in mind, I added a Verizon Wireless store where I was going to previously plant trees, as I thought it wouldn't look quite right.
60.13 | When following some of the tips, tricks and advice here, you will have massive, sprawling shopping centres under your belt in no time! Practice makes perfect, so if you don't want to build a mall in your favourite city because you're afraid of how it will look, try an empty city tile and build out your idea first.
Here is the finished product, in all its sprawl-ness. Hope you found this useful!

As always, I hope you enjoyed today's update and are looking forward to more - Don't forget to comment!
simLink's SimCity Hub: Home to Info on W&T on my random SC4 Musings
NEW! | Simopsis Forums: Home to "SIM" discussion. Talk about SC4, CXL, TS3 and more!