A New Highway Leads to A New City. (Update 56)
Entry posted by simlink ·
194 Views
Update Synopsis:
As mentioned in a little announcement earlier this week a new highway is being constructed in Windemere. Today we will see a small portion of that highway and a new town known as Kaleston which has popped up along the highway. Kaleston has easy access to Eastburg, Wrenshaw and other various Windemere communities - leading to rapid development. The population has already surpassed that of Eastburg, reaching 91000. The Town/City is a mix of high, medium and low density developments. So, enough of me talking. Let's go have a look!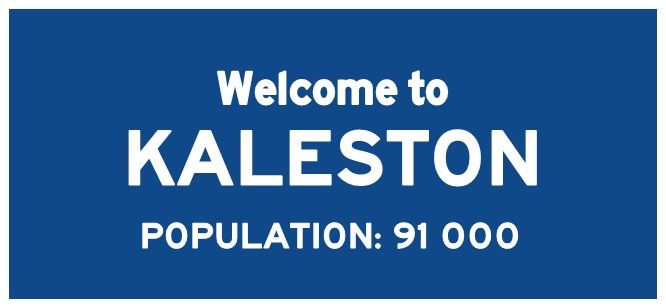 56.1 |We approach the first exit on the newly minted highway. The area occupied by the interchange is used to house wind turbines and water catchments. The exit leads to a congested 2-lane road.
56.2 | Exiting the highway and turning left we come across a busy series of intersections. Medium density housing and a large-scale office building are present. The office building is home the HQ of Governor's Insurance, Inc. It is one of the largest insurance providers in the country.
56.3|This is an overview of the highway as it winds its way through Kaleston - as well as development through the city. As you can see, development flows freely from high, medium and low density development. There is still a fair amount of land that has not been developed, particularly around the highway interchange which allows for high density office buildings.
56.4 | This image gives you a better idea of how development flows through the city. High density condominium buildings sit right next to residential suburban neighbourhoods. The intersection at the bottom of this photo is prone to traffic snarls at rush hour.
56.5 | Kaleston is also home to your typical suburban big-box stores in addition to mega high rises.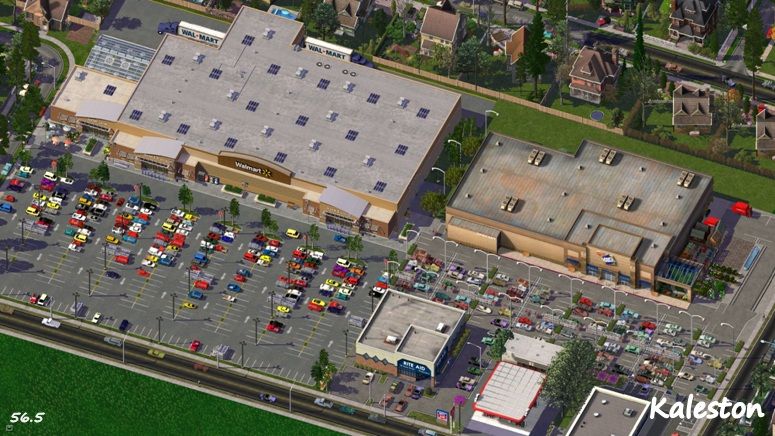 56.6 | And believe it or not, Kaleston is also home to peaceful suburban neighbourhoods for those looking for a peaceful lifestyle close to the big city.
As always, I hope you have enjoyed this update and are looking forward to more! Comments and suggestions are always welcome.