A New City Rises in Taschereau (Update 55)
Entry posted by simlink ·
133 Views
Update Synopsis:
Today's update is a bit different than the usual fare. I am unsatisfied with the amount of development in my regions, so I am beginning to develop them greatly. These new areas will not be previewed with construction updates, but they most certainly will be later in their lives. Today I am showing you a new mega-city I am working on in Taschereau. Flynn Pointe will eventually overtake Southlands to be the largest city in Taschereau. It is still very much a work in progress, thus it does not yet flow from urban down to suburban. That will come in due time.
So let's go have a look of one of many new cities to come, shall we?
55.1 |We start of today's update by looking at the current skyline of Flynn Pointe. It is jam packed with highrises, and as I develop the city more, more skyscrapers will rise around the CBD.
55.2 | Here we see a plaza in the middle of the downtown area during daylight.
55.3| Here we see the edge of the same complex at night. Note the wind turbines on the edge of the compex. Flynn Pointe is leading the way in developing wind power in Taschereau, using empty space between roads and buildings to build wind turbines.
55.4 | This mosaic captures some skyscrapers and office buildings constructed near the riverfront.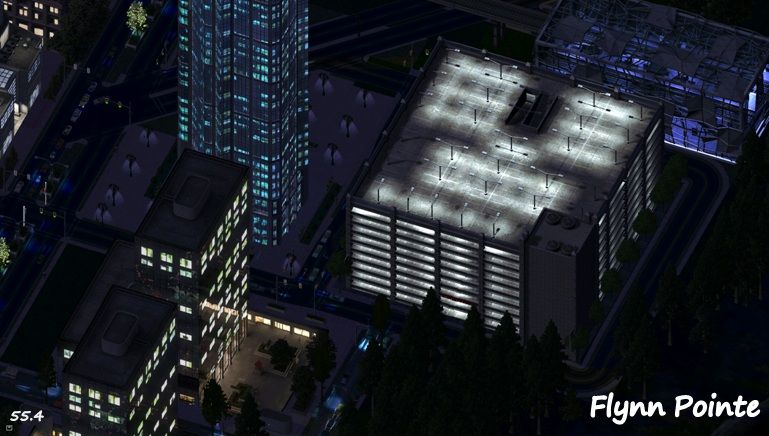 55.5 For today's last picture, we have another mosaic. This mosaic shows off a large potion of the downtown CBD.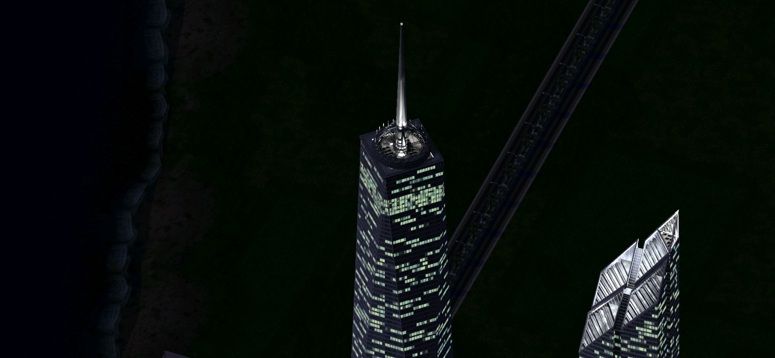 As always, I hope you have enjoyed this update and are looking forward to more! This update was a little different than usual, in that you got to see an upcoming city while I am still in the process of building it. Comments and suggestions are always welcome.