Update 2 - Expansion of Hampton
Entry posted by Hampi ·
78 Views
Update 2 - Expansion of Hampton
The number of citizens in Hampton has started to grow slowly, right now the town has a population of 501 sims. In the central parts of Hampton the City council decided they would need a place where they could hold their meetings and therefore they built our first City Hall, to save money they combined the City Hall and Hamptons first Police station into one building.
The city council decided to name the street outside the city hall after Samima who showed them the blueprints for our first city hall, the street is now named Samima Road.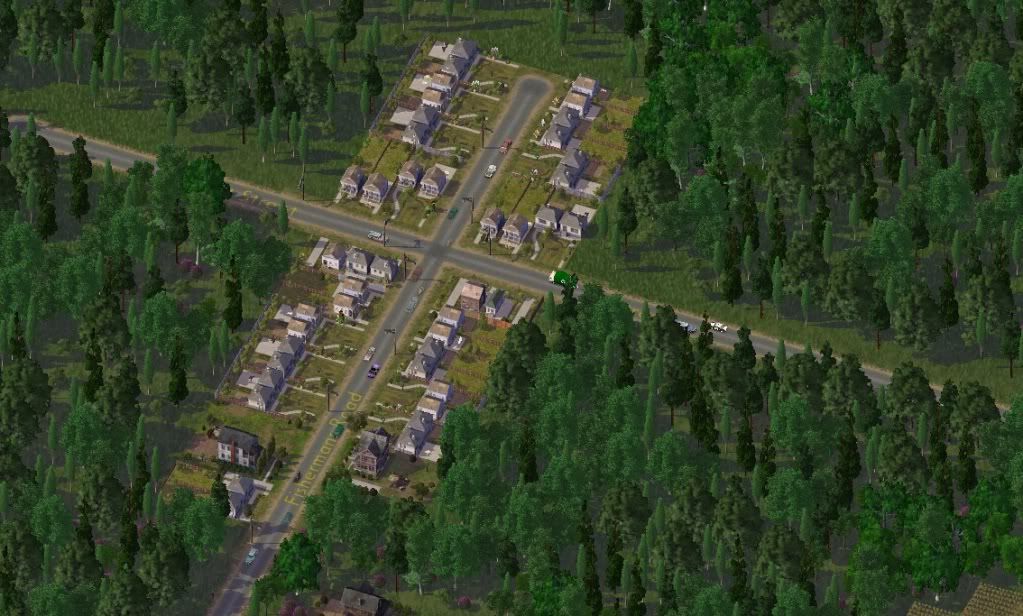 The city worked hard to zone more land to resedential plots so more sims could arrive and build their homes in this new nation and most of the new houses where built just north of the City hall where Fishermans Road cross the 1st Street.
To feed all new sims many new farms appeared along the coastline, growing crops like grapes, wheat, lemons and apples.
The city also zoned some areas to the north where industry is allowed to develope and several new companies has opened their doors. They are alson hiring alot of sims which gives a boom to Hamptons economy.
New companies:
Hamptons Bread and Butter: Is the main supplier of bread, butter and now also jam to the sims in Hampton.
Hamptons Iron and Tools: The first industry which opened up in Hampton and they manufacture most of the tools in Hampton.
Salyns Storage: They store most of Hamptons goods and mail that comes to Hampton which is then distributed by the only mailman in Hampton.
Comments and suggestions is always welcome!