Update 1 - The founding of Hampton
Entry posted by Hampi ·
90 Views
I have decided to post my CJ both in the old CJ section in the forums and in this new one to reach out to more people. So it will come a few updates quickly in a row now as I mostly copy and paste them. Hope you enjoy my CJ!
Update 1 - The founding of Hampton
The sims where traveling with a ferry to look for new land to settle, one day they where entering a strait between two islands and decided that this where a good spot to found the capital of their new nation. They decided to name the island group and their nation to Cape Barren before they went ashore with small boats to establish a foothold on the new island.
An overlook of the area where Hampton is founded.
The new capital was named Hampton after their leader Eric Hampton which was the one who came up with the idea to found a new nation far away. The sims started to build a dock so the ferry could anchor at the shore and unload all their supplies and building materials.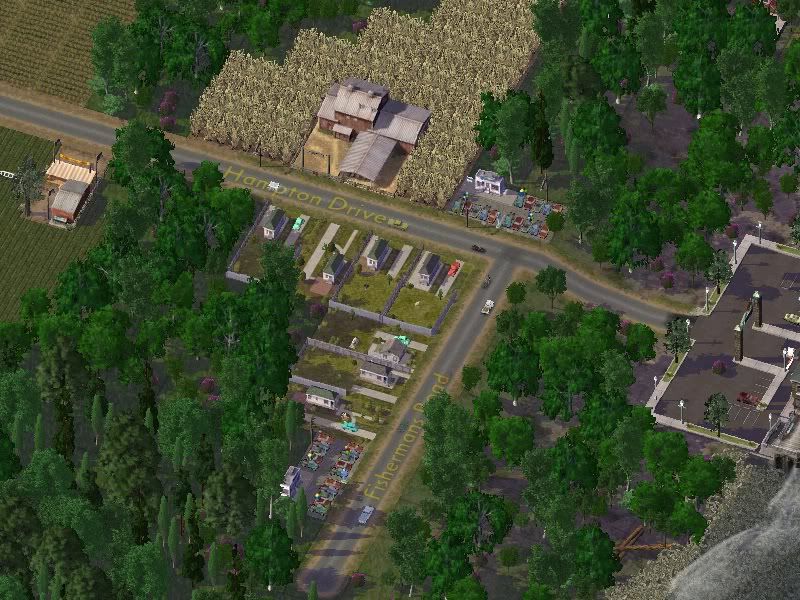 After a few months they had built a few houses for the new citizens of Cape Barren and also a few farms to bring them all some food. The city just consists of two roads yet the "main" road Hampton Drive and Fishermans Road.
All comments and suggestions is welcome!