Update 3 - Iron, we found some iron!
Entry posted by Hampi ·
90 Views
Update 3 - Iron, we found some iron!
One day after a few years an old man appeared in the town hall where he shouted. "Iron, I have found some iron! In the hills to the north!". All the people in the city council thought this was a maniac and the police was about to arrest him for disturbing the order. We all knew there wheren't any resources in the region around Hampton our geologists had told us that several months before, but then he put his hand in his pocket and showed
us some pieces of iron ore.
We all where amazed and he insisted he had dug it out himself in his own mine to the north, we all hurried to our cars to let the old man show us his iron mine. We drow north along Hampton Drive, past the industrial area and onto a bumpy and pretty bad dirt road and after a few miles we got to his mine. A really beautiful place up in the hills surrounded by large forests.
After that we all got back to the town hall and started to plan how the future would be, what will be the best way to pick up all this iron and earn money on it? After a few hours we decided to found the Hampton Mining Corporation, it will be responsible for all mining operations in the Cape Barren nation.
During this time the first school in Hampton was opened along the Fishermans Road and just a few houses beside the new school a new medical station opened to serve the growing population in Hampton.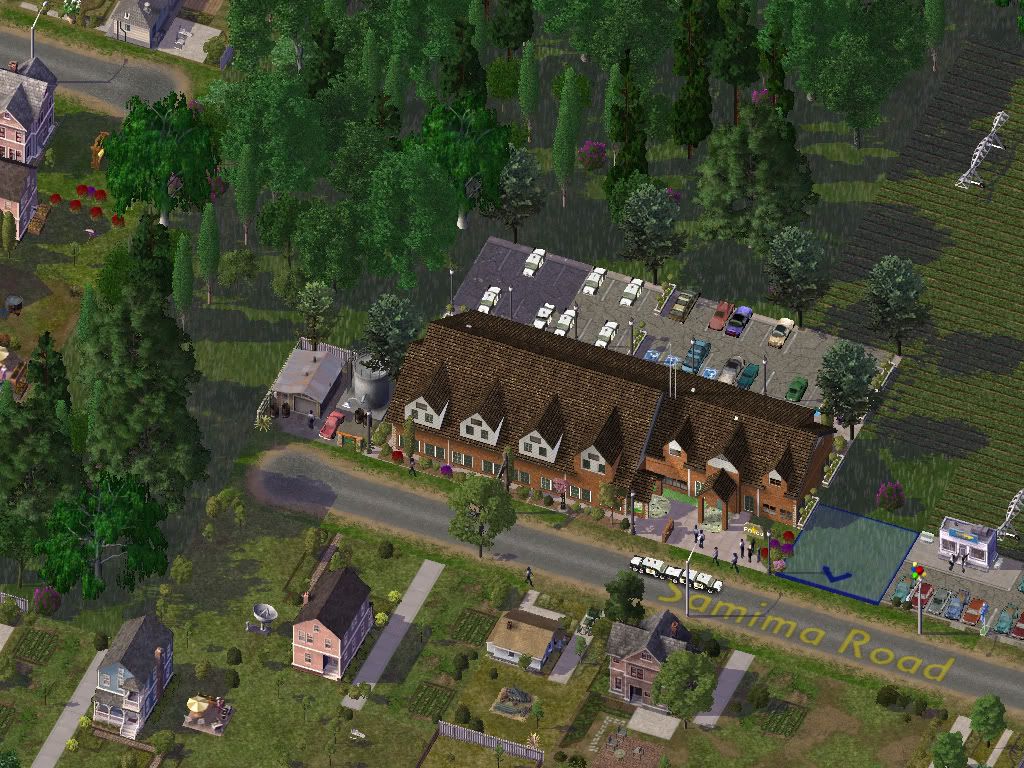 Beside the town hall some volunteers have opened the Hampton Bucketbrigade, this is our first fire station, if only a very simple one. They use a pickup truck with large buckets to put out the flames. Maybe the city shall invest in some more modern fire fighting equipment soon!
Some religious people built the very first church in Hampton a much needed place for some of the citizens.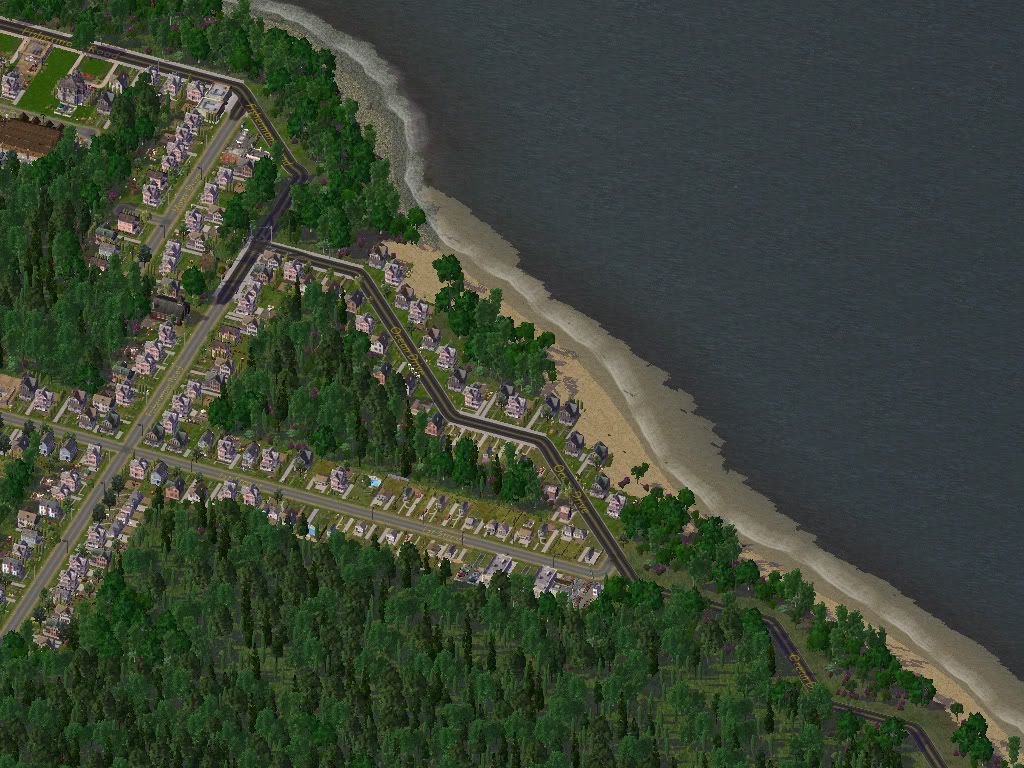 And last a look on the new Ocean Drive which has sprung out from Fishermans Road when some more wealthy people wanted a beachside villa! I'm sure this road will be a popular choice for the Hampton citizens to build their homes in the future. You can also see in this picture that a part of Fishermans Road has been upgraded to cope with increasing traffic!
Comments and suggestions is always welcome!