Huddleston Naval Base
Bay: Huddleston Naval Base
Huddleston Bay forms much of the west coast of Harar and provides a naval passage to the heart of Schulmania. A short distance west of the bay is the border with Schulmauckland. All three nations are concerned about the possibility of a Queensferry incursion into this strategic waterway. In a cooperative effort to protect the bay, the three set about building a naval base on the Schulminion side of the bay's entrance right at the border with Schulmauckland. From this new position, the two national navies and the naval forces of the Bureau of Feline Affairs Military Command can effectively fortify the entire bay. The new town of Huddleston will serve as the key to defenses in the southwest and Schulmania's largest gateway to Schulmauckland.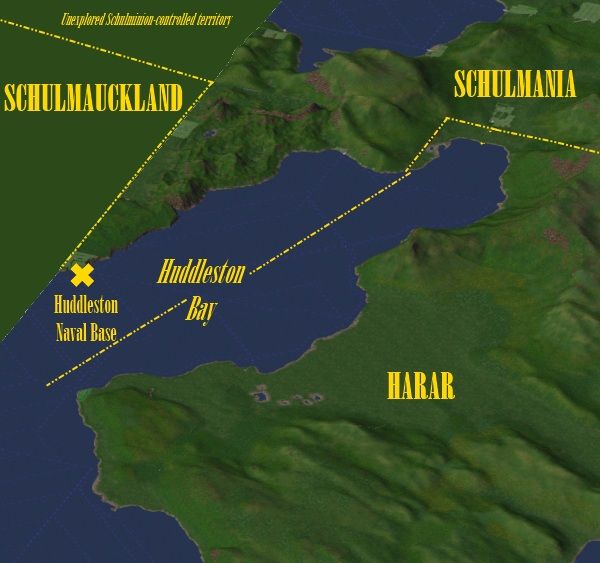 The map shows the strategic location of Huddleston Naval Base. Home port to Royal Schulmania Navy vessels, Huddleston also hosts Schulmauckland and BFA vessels. There also is a civilian ferry terminal and cargo port.
The city of Huddleston projects naval power in the southwest but also serves as a transit and trade center in the sparsely populated borderlands. The district government is located here as is the Bureau of Feline Affairs office for southwestern Schulmania. And, with three military forces coordinating efforts from this site, a Joint Southern Command Operations Center has been established. Let's take a look at the latest logistical triumph for the good guys!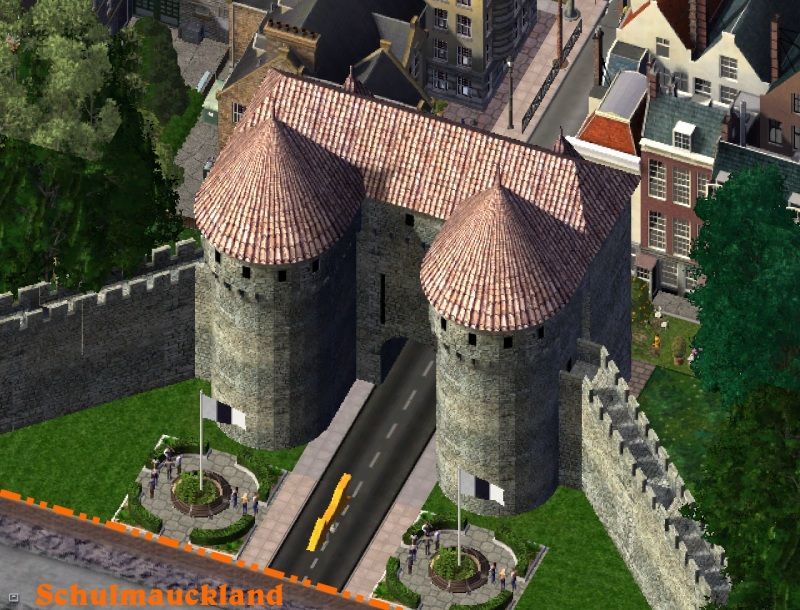 Here is one of Schulmania's few land border crossings. The customs station is located in the gate. Schulmauckland citizens may enter visa-free.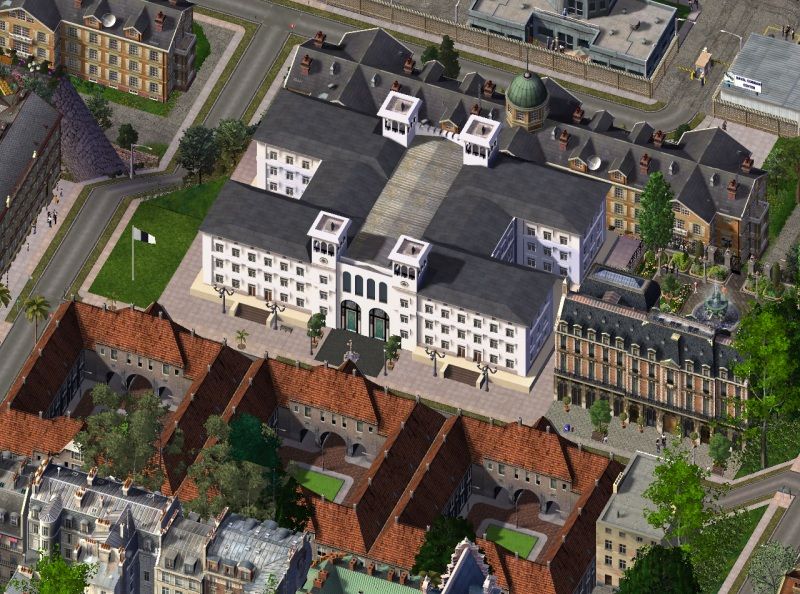 3,000 soldiers and sailors are stationed at Huddleston Naval Base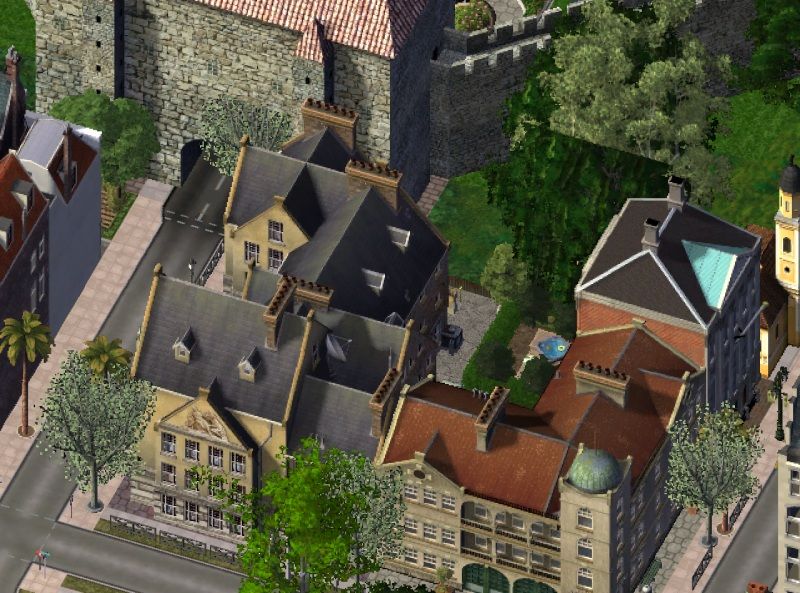 Bay District's government is housed in a lovely stone structure right next to the border. Newly-appointed Governor Elizabeth Durban-Natal is on her way there now to take up residence.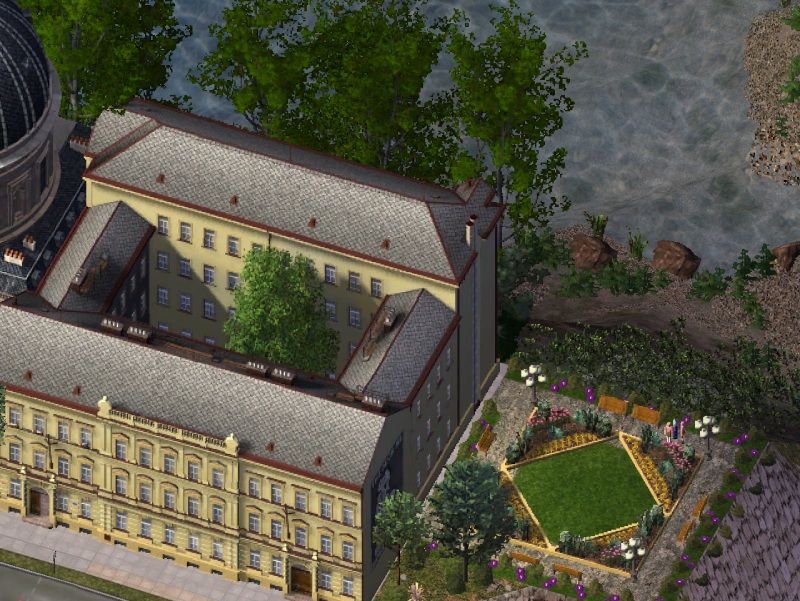 The army's facilities adjoin the naval base. Here is Headquarters.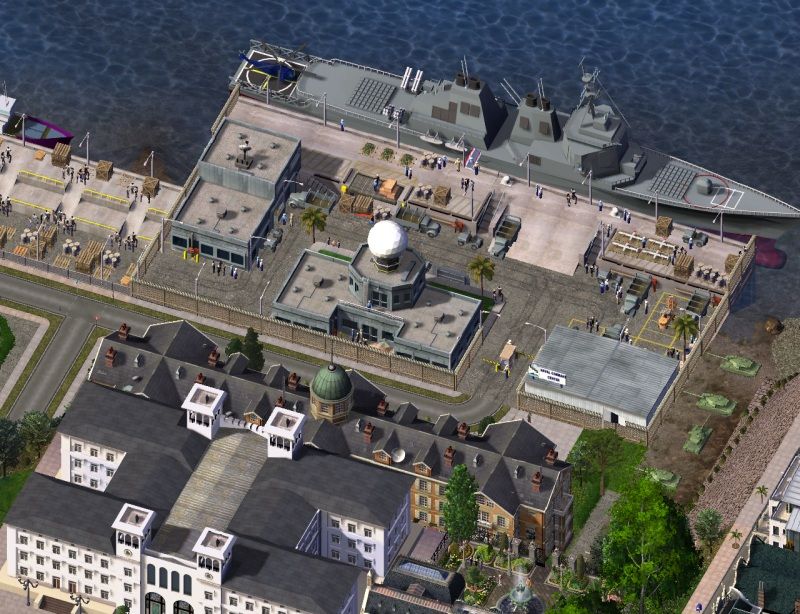 The largest naval base outside of The Wirdleplex is home to the new Southern Fleet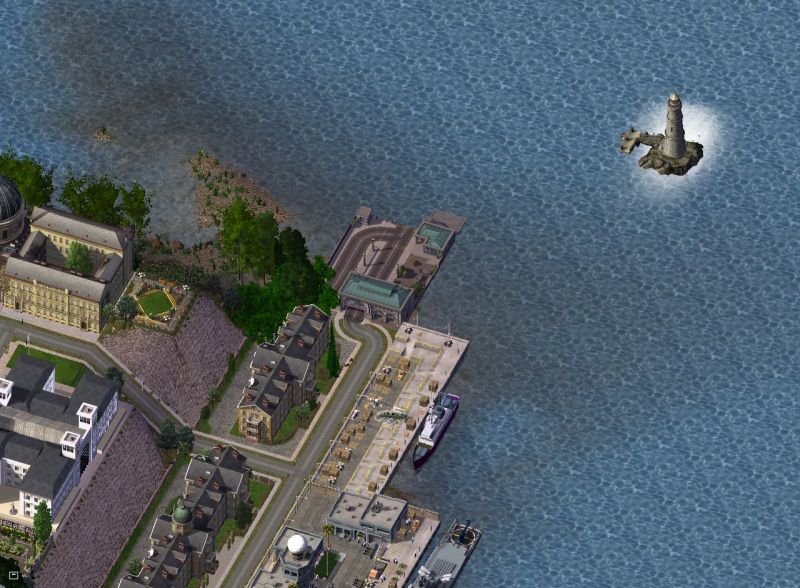 The civilian ferry terminal and cargo port are both located alongside the naval base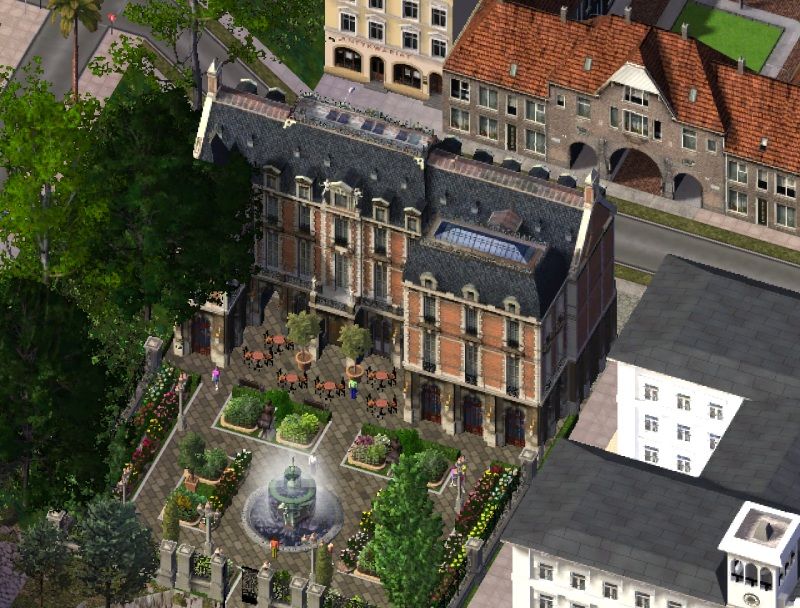 The Joint Southern Command operates out of this lovely brick building. Sometimes they have staff meetings out in the gardens. This afternoon, Base Commander Lt. Gen. Hank Senate is hosting a reception for Countess Katherine and a delegation from Harar. Want to come?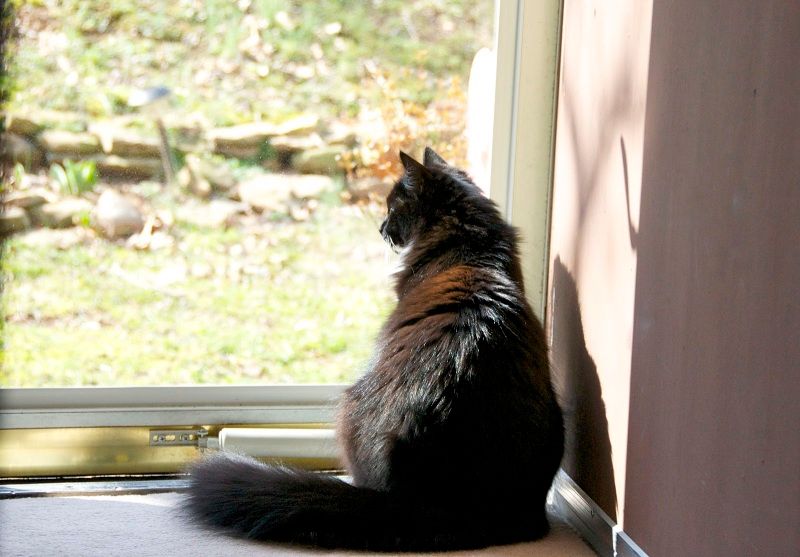 Katherine II, Countess of Tangaloor (Harar) awaits her coach. It is her first trip back to Schulmania since her investiture.