Ports and Industry
Here's some of the industrial areas that produce the things that companies sell and sims buy. Leeds has one major port, split over two areas; Port Wales - West is the manufacturing port (cars, steel, etc.), Port Wales - East deals with the higher tech and generally more fragile exports and imports (electronics, etc.).
I appreciate your views and any comments. If you like it press the +1, vote it up and check up my other posts. Thanks in advance!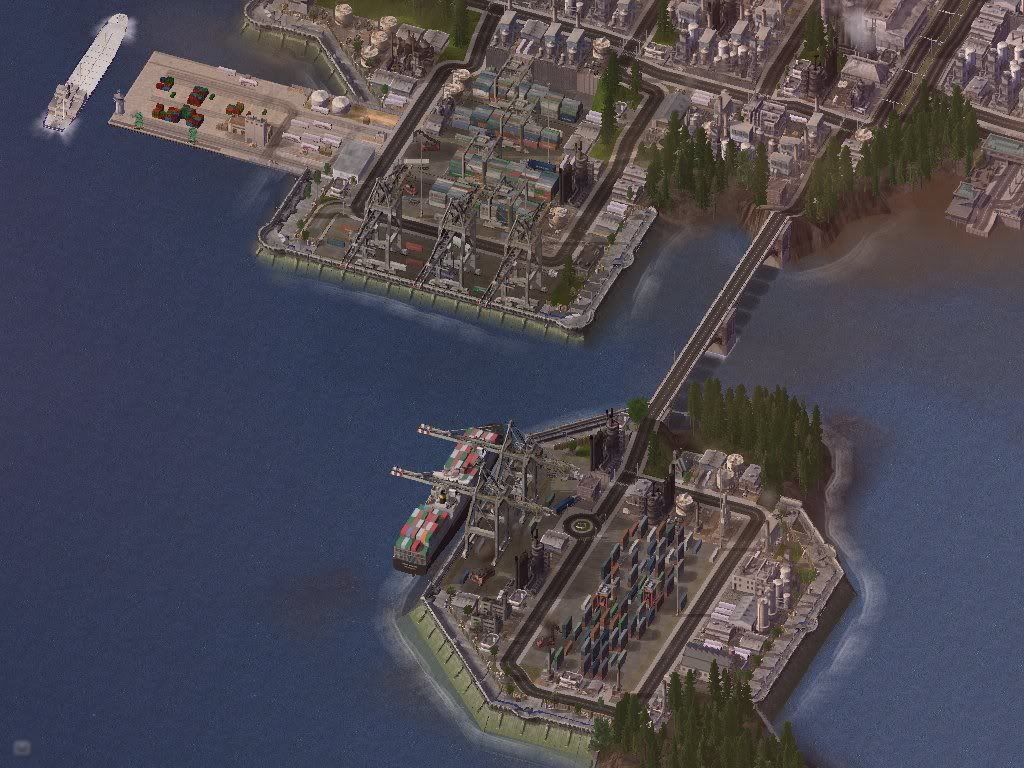 The grittier side of life in Leeds. Located to the west of Wales Point, Port Wales - West is often covered in smog from its many industries.
The Allen Isle Lighthouse was completed in 1997 after the older and less powerful Ur'eth Isle Lighthouse failed to prevent an accident that resulted in a large oil spill and 4 deaths.
Port Wales - East is located in (as its name suggests) East Port Wales, i.e. the portion of Port Wales that lies East of Wales Point, generally referred to as Leeds Harbour.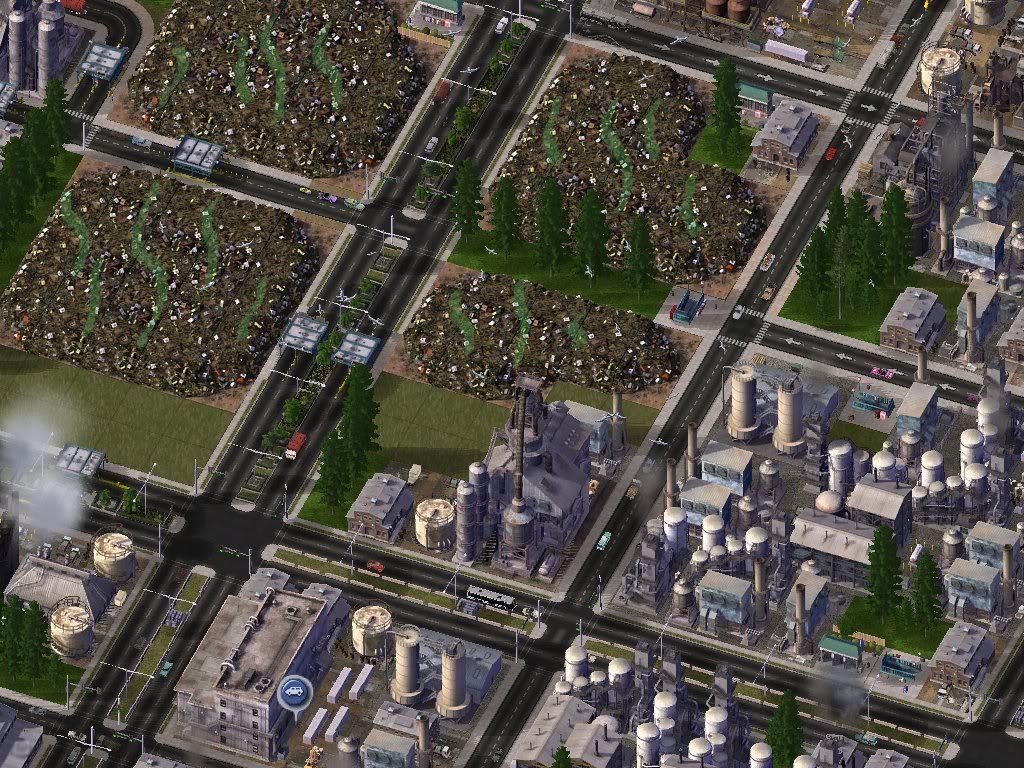 The Leeds East garbage dump lies in the Leeds East Industrial District. Despite not being harmful to residents, the place gives off an awful stench and occasionally a visible haze.
Thanks for viewing my 5th post
. I'm still deciding on what to do for my next post but it will likely be my favourite spots around the region or a transportation post.